Building a £100k savings pot might be easier than you think - if you start early enough
Aegon Press Team
Monday, 15 July 2019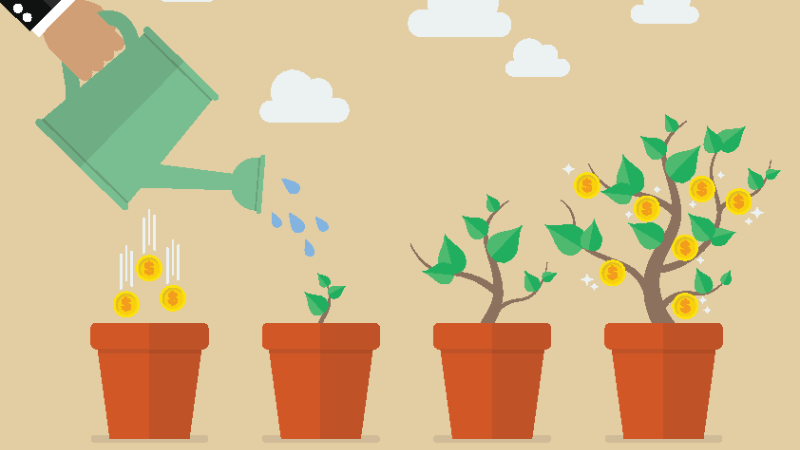 Aegon analysis shows the monthly contributions needed to reach a £100K savings pot over different savings periods.
With 5% investment growth, an initial monthly contribution of just £60 per month rising with inflation for 40 years would create a total fund of £100K.
For those saving into a typical workplace pension, the amount required is only half this as employer contributions as well as government tax relief boost savings.
Aegon analysis shows the monthly contributions needed to achieve a £100,000 fund

Analysis from pensions and investment company Aegon shows that a £100,000 savings pot could be achieved with an initial contribution of just £60 a month over forty years. This assumes that contributions rise in line with inflation at 2% and that investments grow at 5% per year before charges.
The figures show the importance of allowing lots of time for your investments to grow. Someone wishing to build up £100k over 20 years, would need an initial contribution of £225 a month, almost four times as much as someone who saved over 40 years and achieved the same 5% investment growth. It is important to remember, however, that £100k today will buy considerably less in 40 years' time.
The analysis also shows the benefits of saving through a workplace pension as under automatic enrolment rules, every £1 saved out of take home pay becomes £2 after the employer contribution and the tax boost from the Government. This means that the cost to the individual of building a £100,000 workplace pension pot is just half what it would be if saving on their own outside of a pension*.
Steven Cameron, Pensions Director at Aegon, comments:
"Many might think building up a savings fund of £100,000 is completely out of reach. But our analysis shows that provided you get into the savings habit early enough, it could be much more affordable than you might guess.
"For someone starting saving in their 20s, an initial monthly investment of as little as £60, rising with inflation and with investment growth of 5%, could produce £100k after 40 years. And if that same individual is contributing just half this, or an initial £30 from take-home pay, into their workplace pension, they too could be on target for a £100,000 pension pot.
"Getting into the savings habit early can make a huge difference to how much you can build up. The other important aspect is where you are investing your money. An initial £60 per month saved in a savings account or cash ISA returning 1% per annum would grow to only £52,000 over 40 years. On the other hand, those prepared to take more investment risk could see higher returns. Over 40 years, an initial £60 contribution per month, but with an investment return of 6% each year rather than 5% would produce a pot of £126,100, around £26k higher. If considering investment choices, we recommend seeking advice."
Notes
As with all investments, the value can fall as well as rise and isn't guaranteed. Customers could get back less than originally invested.
For this release we have used the FCA assumptions on the 5% intermediate rate of return (R.2.3) for personal pension schemes. The Aegon analysis also assumes a 0.75% fund charge.
The FCA expects the CPI measure of inflation for the next 10 to 15 years to stay close to the Bank of England inflation target of 2%. We have therefore used this rate of inflation for contribution increases.
Monthly contributions are rounded to the nearest £.
* As of 6th April 2019, the total minimum contribution that must be paid into a workplace pension scheme is 8% of earnings above £6136, with employees paying 4%, employers paying 3% and the Government adding a top-up of 1%. So employer contributions and tax relief effectively double the individual's contribution.
Notes to Editors
In the UK, Aegon offers retirement, workplace savings and protection solutions to well over three million customers and employs approximately 3,450 staff. More information:

aegon.co.uk
As an international life insurance, pensions and asset management group based in The Hague, Aegon has businesses in over twenty five markets in the Americas, Europe and Asia. Aegon companies employ over 28,000 people and have millions of customers across the globe. Further information:

aegon.com
*Figures correct as of January 2019
Aegon is a brand name of Scottish Equitable plc. Scottish Equitable plc, registered office: Edinburgh Park, Edinburgh EH12 9SE. Registered in Scotland (No. 144517). Authorised by the Prudential Regulation Authority and regulated by the Financial Conduct Authority and the Prudential Regulation Authority. Financial Services Register number 165548. An Aegon company. www.aegon.co.uk
© 2019 Aegon UK plc.