Budget: Icy response to lifetime allowance freeze
Professional Pensions
Friday, 5 March 2021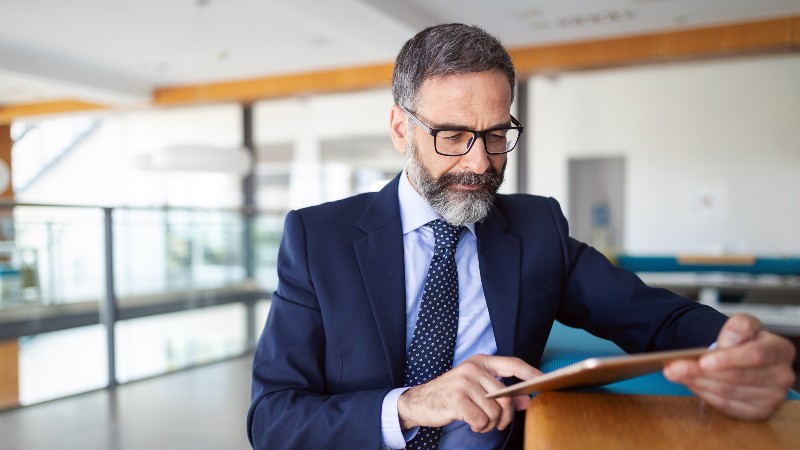 For intermediaries only
The industry has provided a predominantly negative response to the confirmation today that the lifetime allowance will be frozen at £1,073,100 until April 2026.
Chancellor Rishi Sunak confirmed the news in parliament this afternoon (3 March) as he delivered his second Budget as chancellor.
SEI Institutional Group client strategy director Cyprian Njamma said the freeze sent"a clear message" to savers that they would be penalised.
"There is a knock-on effect among all savers which could be sever as many wonder whether their retirement goals could be capped," he said."We must do all we can to encourage and maximise high rates of retirement savings to deliver the best outcomes in later life."
Buck head of defined contribution (DC) and wealth Mark Pemberthy said the freeze would have a bigger impact over time, noting the increased risk for defined benefit (DB) pensions.
"Long-serving public sector workers earning higher levels of income are most likely to be caught, including doctors," he said."So, the very same doctors who have spent the last year battling Covid in NHS hospitals will also be among those people most vulnerable to this policy change over time."
DC will also take its hit, warned Aon head of retirement policy Matthew Arends.
"Freezing the lifetime allowance particularly affects DC members because growth in DC pension pots don't benefit from the generous 20x factor for valuing DB pensions."
He added this would affect"regular savers" and not just the high paid.
The DB/DC void
Isio partner and Society of Pension Professionals president James Riley said the freeze was"a politically easy decision" but noted it would exacerbate the already existing DB and DC inequalities.
"In the DB world, a lifetime allowance of £1m equates to a sizeable pension in excess of £50,000 per annum. However, in a DC world, and based on current annuity rates, £1m buys a pension of just £22,500 per annum i.e. less than half of what DB members receive," he said."This effectively penalises DC members with considerably more modest retirement incomes.
"With DC members typically younger than those in DB schemes, this is a further financial hit to the younger generations who are already the financially hardest hit by the pandemic."
Pensions Management Institute director Tim Middleton said the freeze was"disappointing" and created difficulties for scheme members.
"When the lifetime allowance was introduced 15 years ago, the industry was relieved to see a simplicity from the harmonisation of different pre-existing tax regimes. Since that time, however, we have experienced a number of downward adjustments which collectively have resulted in administrative complications and confusion for scheme members," he said."We are concerned that today's measure will serve as a further disincentive for workplace pension saving which can only have a negative impact for society as a whole."
Pandemic savings pressures
Blacktower Financial Management Group managing group director John Westwood agreed the chancellor had chosen a poor time to freeze the allowance.
"This will throw the wealthiest pension pots into the tax net and impacts thousands of pension savers for years to come," he said."Now is wrong time for this due to the personal finance pressures already prevalent as a result of the pandemic and the government will need to provide extra clarity on the inflation link and a roadmap on how long the freeze will last, so pension savers can save with confidence in the future."
Aegon head of pensions Steven Cameron said the freeze"sent out the wrong signal".
"Freezing the limit means more individuals, many of whom are not particularly wealthy, have a heightened risk of exceeding the limit and facing a hefty tax charge. Some may have been simply seeking to do the right thing over many years but because of achieving good investment growth in their defined contribution pension, end up above the limit," he added.
"It's important not to send out the wrong signal to those diligently saving as much as they can into their pension to provide for themselves in retirement."
Scottish Widows head of policy, pensions and investments Pete Glancy labelled the freeze"self-defeating" and added that savers will be put of from investing in large pension pots.
"We must also remember that larger pensions equal more disposable income and more spending power. This in turn becomes money in the Treasury's pocket through VAT, greater corporation tax on the profits from successful businesses, and PAYE income tax from workers' wages," he added.
"The lifetime allowance creates a vicious circle of GDP shrinkage and lost tax receipts. It means less money for schools, hospitals and infrastructure, and is a block on the road to recovery."
A political message
Interactive Investor head of pensions and savings Becky O'Connor labelled the freeze"a back-handed way of raising taxes".
"The chancellor has avoided overtly-named wealth taxes by making these changes to existing allowances, which will result in higher tax bills for an increasing number of people who build up assets - whether that's in pensions or property values, in the next five years," she said.
"The issue coming down the line is that what hits today's wealthy could hit normal earners and diligent investors in future decades."
Killik & Co head of wealth planning Svenja Keller said the freeze would have"little impact" other than allowing the chancellor to"claim to be sticking to Conservative party pledges".
"Taking into account inflation and earnings growth, failing to increase allowances will have a real impact on an individual's net tax position and their wealth," she added.
Quilter tax and financial planning expert Rachael Giffin said the chancellor had been"between a rock and a hard place" in this year's Budget with mounting Covid debt putting pressure on every part of the economy.
"The chancellor doesn't want to be seen to be increasing taxes, or reducing any allowances, in this economic environment and one stealthy way of avoiding these fiscal constraints is to raise tax by the back door by freezing personal tax thresholds, and the pensions lifetime allowance," she said."So for now, Sunak has started a fiscal ice age by freezing the tax rate thresholds after they increase."