British businesses lose £81bn a year due to ill-health
Aegon
Friday, 26 April 2019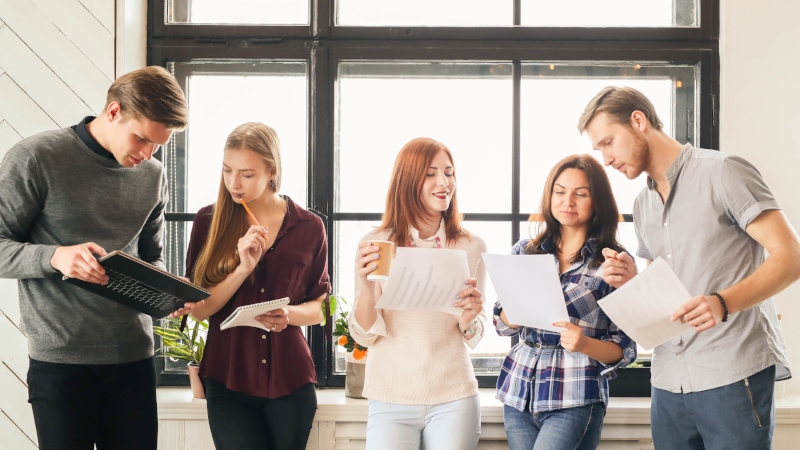 Vitality research finds depression, lifestyle choices and stress cost UK businesses £61bn a year. British businesses lose £81bn a year due to ill-health, however three quarters of this could be prevented through lifestyle changes and productivity management strategies, research from Vitality has revealed.
Factors such as depression, poor lifestyle choices and stress account for around 75% of ill-health related absenteeism and presenteeism in the UK last year - equating to £61bn - the research found, however these are all things that can be targeted by businesses through health and wellbeing initiatives.
Vitality's Britain's Healthiest Workplace study - developed in partnership with RAND Europe and the University of Cambridge - also found that loss of productivity was on the rise in 2018 - a £4bn increase on 2017.
It also found that employers lose, on average, 35.6 working days per employee per year due to bad health, while the best results in the study demonstrated a 30-40% reduction in productivity loss linked to ill-health compared to other companies, indicating that interventions are having a positive effect.
Mental health
Mental health accounted for £38bn of the total cost to UK businesses last year, with £17.2bn relating to workplace stress.
The study also found that 83% of those who underwent one-on-one support found it helpful, while 78% said the same about cognitive behavioural therapy (CBT) and 83% of employees benefited from massage and relaxation classes.
Notably, though, the research revealed low engagement and poor awareness of mental health initiatives. While 67% of employees have access to interventions in the mental health space, only 26% of them said they have knowledge of these interventions and only 18% of employees actually participate in programmes once they are aware of them.
'Competitive advantage'
"Simply implementing intervention programmes is no longer enough," said Neville Koopowitz, CEO at VitalityHealth."By prioritising and elevating employee engagement in health and wellbeing within the business, ideally to board level, we can make a significant difference to productivity and the overall success of the business. Not only can this bring about a competitive advantage for companies, but it will ultimately build a stronger and healthier society for us all. With this being such an important and compelling ambition, we will be developing a number of initiatives that will support a healthier corporate Britain in 2019 and beyond."
Christian van Stolk, vice president, RAND Europe, added:"Although it is encouraging to see an increase in the number of employees that have access to health and wellbeing initiatives in the workplace, the data from this year's study also shows that businesses are still failing to properly engage employees, and get their participation, with such initiatives. We know from the Britain's Healthiest Workplace findings that employees report a significant improvement to physical and mental health as a result of workplace interventions year on year. As such, businesses need to do more to drive effective employee engagement - this is critical to addressing the issue of productivity loss across our nation."
This article was written by Adam Saville for Cover and was legally licensed through the NewsCred publisher network. Please direct all licensing questions to legal@newscred.com.