Autumn Reads: Popular books for building a money mindset
Aegon Content Team
Tuesday, 31 August 2021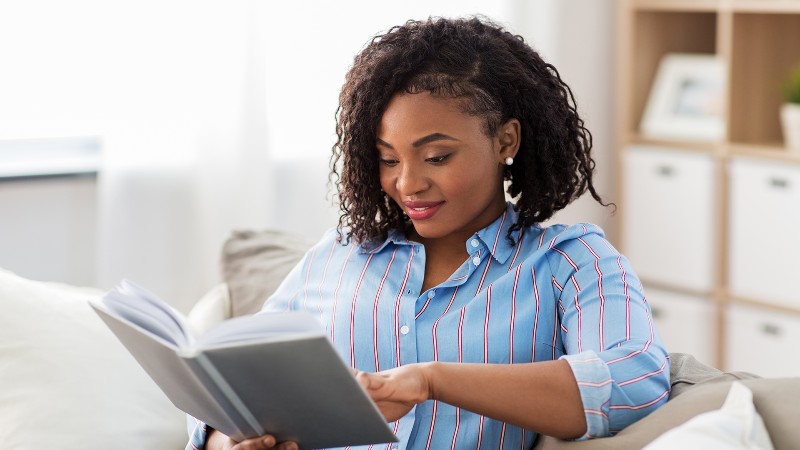 For customers
Whether you're planning a staycation or heading off to overseas shores for the October holidays, packing some good reads is a part of the holiday ritual. Why not use your downtime this year to boost your money mindset with these popular reads?
There are plenty of books to help you make the most of your money, including how to improve your budgeting or learn more about investing. We've chosen five of the most thought-provoking books for you to consider as some light reading:
1. Money: A User's Guide: The Sunday Times bestselling guide to taking control of your personal finances, by Laura Whateley
It has been more than 10 years since the financial crisis of 2008 when the fall of Lehman Brothers in the US triggered a downward financial spiral for banks and consumers alike1. Yet many of us are still unsure about how to make the most of our money, whether that means investing well, budgeting properly, or getting the best deal on everything from mortgages to insurance products.
Financial journalist Laura Whateley takes us through how to deal with debt, maximise our pensions, improve our investments and even consider ethical investments. She also gives practical advice on dealing with money and your mental health, plus how to deal with money in relationships.
2. Get Good with Money – Ten Simple Steps to Becoming Financially Whole, by Tiffany Aliche
Tiffany Aliche – also known as The Budgetnista – had a healthy nest egg and a good job as a pre-school teacher until recession hit and poor guidance put her into a financial hole.
This book outlines the 10 steps she took to enhancing her own financial position, paying off debt and improving her peace of mind. She has since helped more than one million women do the same. 
Filled with practical advice, checklists and tools, this book could help you with everything from assessing your budgets to saving for a rainy day. 'Get Good with Money' is a realistic and methodical look at the changes you can make to make the most of your money.
3. Money Can Buy You Happiness: Secrets Women Need to Know to Get Paid What They Are Worth! By Patty Ann Tublin
According to the Confederation for British Industry (CBI) the average gender pay gap has increased by 7.9% and is now at 18.2% for the organisation as a whole2.With the gender wage gap widening since lockdown began in 2020, there is a need, now more than ever, for support for women in the workplace.
Women can take responsibility for their own financial wellbeing and work towards creating a better and more secure future. This book tackles this issue head-on and explains step-by-step, how women should negotiate for what they're worth 'enriching their life and the lives of loved ones'. It includes strategies and tools to get the pay women really deserve. It's time to improve the financial health and wealth of women.
4. The Financial Wellbeing Book: Creating Financial Peace of Mind (Concise Advice) by Chris Budd
Financial wellbeing is how people feel about the control they have over their financial future – and their relationship with money. The first step to help improve your financial wellbeing is to understand who you are and identify which decisions are right for you – it doesn't matter what everyone else is doing, if you focus on you, your situation and your goals this can help you to focus on your personal objectives and motivations.
Focusing on the here and now, is just as important as thinking about where you want to be in the future. Chris Budd, an experienced financial adviser, discusses how trying to envision our future selves and what we really want from our future will help pave the way for setting our financial goals.
Budd takes us through the five aspects of financial wellbeing providing hints and tips throughout to help you plan and achieve your financial goals – and keep a pen to hand as there is space to note down your thoughts at the end of each section.
5. The Psychology of Money: Timeless Lessons on Wealth, Greed, and Happiness, by Morgan Housel
When it comes to making financial and (especially) investment decisions, it can be useful not to let your emotions get in the way – this is easier said than done. Everything from your view on life, your ego and even past family histories will play a part in the way you make financial decisions.
This book shares 19 stories about money and how people approach their financial decisions with a view to showing you how you might want to think differently about your own approach to financial wellbeing.
Want to read more?
This reading list merely scratches the surface of the books out there to help you get a handle on your finances, so use this as a base to start searching. You can also read our Financial Wellbeing Index which focuses on how you can improve your financial wellbeing. It's a great way to use your rest and recreation (R&R) for something that will benefit you and your family. 
We recommend you speak to a financial adviser, or you scheme adviser, if you're in any doubt before making a financial decision. You can find a financial adviser through MoneyHelper. A financial adviser is likely to charge for their service and should provide details of their charges upfront.
Sources:
1 Wall Street crisis: Lehman staff tell their stories. Data source, The Guardian, September 2008.
2 Gender Pay Gap Report 2021. Data source, CBI, June 2021.