Are your clients spending or saving in the wake of coronavirus?
Aegon Content Team
Monday, 7 March 2022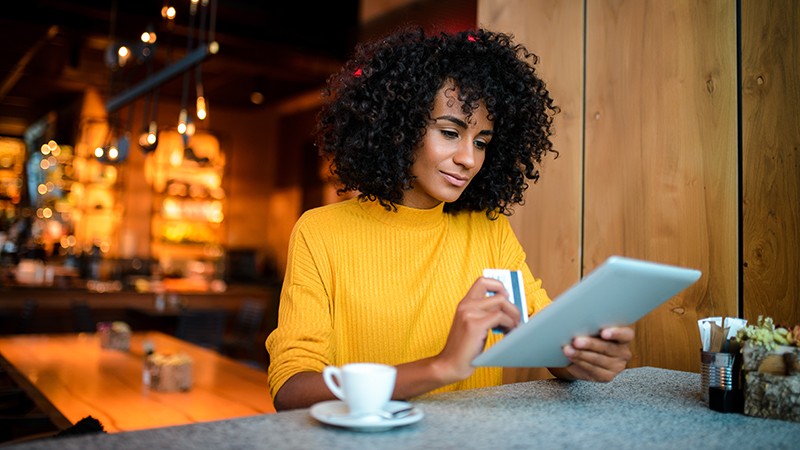 Fo financial advisers only
Before the pandemic, the UK was in a spending bubble as the household saving ratio was at an all-time low of 4.5% in Q3 20191. However, when lockdown hit, this enforced a period of saving as we couldn't go out and subsequently, the household saving ratio spiked to 23.7% in Q2 20201.
Yet, as the economy tries to recover from the last two years, and with the triple whammy of rising inflation, interest rates and the increase in the cost of living – will your clients be spending or saving in the wake of the coronavirus?
This information is based on our understanding of current inflation, interest and cost of living rates, which may change.
1. Clients are going to be spending more money as inflation is impacting their purchasing power
Inflation is at its highest rate for over 30 years. It's risen to 5.5% in the last 12 months2 and is expected to reach over 7% in the spring3. However, with the rapidly changing situation of Ukraine and Russia – this could affect inflation forecasts by increasing inflationary pressures.  
Your clients are going to be spending more money as the price of goods increase – from fuel, energy, consumer goods, public transport, to higher national insurance contributions. The average gas and electricity bill alone, is set to rise by £693 a year from April 20224. 
Spurred on by the pandemic, a third of adults (32%) were prioritising building up emergency savings in 20225 – as people acknowledged the need of having a safety net in place. But this has now, probably, been put on the back burner as your clients try to juggle the rise in prices. They're spending out of necessity rather than for enjoyment.
And following The Bank of England's announcement that interest rates will rise from 0.25% to 0.5% 3- this is going to squeeze your clients' purse strings even more – as we start to see increases in their mortgage repayments and the interest rate on credit cards and loans. Savers hoping for a boost to their cash savings should not be lulled into a false sense of security, as the increment in the interest rate is so minuscule, it's unlikely to make any significant return on their savings and will not keep up with the increases in inflation.
As the damaging effects of high inflation is wiping out the uplift in the value of cash savings, here are some things to consider, to help your clients be savvy with their money:
1.Help your clients understand inflation and how it will affect them
In February 2022, the Bank of England (BoE) raised the interest rate from 0.25% to 0.5% to help bring the rate of inflation down. Increasing interest rates now, should help inflation to fall back towards the BoE 2% target over the second half of 2022 and during 2023.3
2.Identify where your clients should refocus their spending and saving in 2022
Focus on their financial wellbeing by evaluating what brings your clients joy and purpose to identify where compromises can made – help them spend on the basics whilst trying to save where they can.
3.Create a financial plan to get the balance right
As we're able to go out again, your clients might also get back into a spending habit after being couped up for so long.
2. Return on savings is expected to remain low as inflation is predicted to rise further
Clients who have savings behind them and can continue to save, should consider where to save any additional money which isn't required for the short term, as the cost of living is vastly outpacing the returns on cash savings.
Interest rates have been low for some time, the average easy access savings account is currently sitting at just 0.19%6. And as the current rise in interest rates isn't making a significant difference to the return on our savings just now, but with inflation predicted to rise in the next coming months, you may want to consider where to invest your client's cash to boost returns on investment.
The FCA is also exploring new ways of supporting some of the 8.6 million people with more than £10,000 of investable assets in cash – to consider moving some of this into investments to make their money work harder7. Money in investments can benefit from growth which can outstrip the rising prices of goods and services, although this is by no means guaranteed.
So, let's take a look at the example below to demonstrate the impact of inflation on cash savings:
Aegon analysis shows £10,000 saved in cash savings with 0.5% interest will increase to just £10,050 over the course of the year. However, with inflation at 5%, this will be worth £9,571 in today's money terms, reducing purchasing power by £429.
If this money were instead invested and achieved a moderate growth rate of 4.25% after charges, £10,000 could grow to £10,425 over a year. This would be worth £9,929 in today's money terms with 5% inflation, almost maintaining purchasing power.
Over the next 5 years, the difference becomes more apparent. £10,000 in cash savings will grow to £10,253 with 0.5% interest. However, if inflation is sustained at the high rate of 5%, this would be worth £8,033, in today's money terms, a loss of £1,967. In investments, this could grow to £12,313, or £9,648 in today's money terms. Therefore, in putting the money in investments rather than saving in cash, you could have £1,615 more over 5 years*.
*Aegon's analysis compounds interest and investment growth annually. Moderate investment growth used 4.25% (5% less charges of 0.75%). The value of investments may go down as well as up and investors may get back less than they invest.
What can you do to support your clients with their savings?
Consider where clients should invest their cash to boost returns on investment.
Identify where your clients can use their excess cash – how they can increase their pension contributions, build up an emergency fund or work towards paying off any debts.
3. With return on savings low, income protection could provide a valuable financial safety net
If you haven't already, you should review your clients' protection needs to make sure they continue to meet their changing circumstances – especially during these turbulent times.
With the triple whammy of rising inflation, interest rates and the cost of living, even an emergency fund of 3 months won't last long. Having income protection in place, for example, could provide a valuable financial safety net should the unexpected happen if they become ill or unable to work.
Consider discussing the following with your clients:
Explain the protection products available and the value they bring.
Discuss how your clients can inflation proof their protection.
Encourage your clients to continue to build their emergency savings as an additional safety net on top of their income protection insurance.
4. Rising costs are likely to impact retirement decisions
Whilst the state pension provides some protection against inflation, the 3.1% increase based on the September CPI increase8, due in April, shows that it's not immune from the current inflationary pressures. Private pension payments may not keep up with inflation, but it depends on how your client has chosen to take their retirement income. 
For those clients who are approaching retirement, it might be best to postpone retirement and continue to make pension contributions as the higher cost of living, and the possibility of a lower retirement income, could be a big deterrent. Here are a few examples of the latest increases from the Consumer prices index8 (statistics show the increase from the beginning of 2021 to end of 2021):
Housing and household services – 0.19 to 1.31% 
Food and non-alcoholic beverages – 0.05 to 0.37%
Transport – 0.27 to 1.29%
Restaurants and hotels – 0.08 to 0.41%
These increases will be particularly hard for those in retirement given that retirees spend most of their money on food and energy bills.9
During times like these, your clients will look for reassurance:
Discuss the impact of inflation on their investments and what they can do to improve their situation.
Help them re-align existing goals and set smaller goals that lead to longer-term targets, whether they're in retirement or approaching retirement. Taking smaller steps might be more achievable in this current climate.
Try to re-align their expectations of life – it's rarely linear. Help your clients' set goals that are attainable and motivating to reach, as life is full of twists and turns.
Be their voice of reassurance – it's important for clients to consider the long-term impact of any decisions they may make for a short-term safety net.
5.Promote the value of financial advice
There will be people who are able to continue to stay on track with their finances which creates an opportunity for you to promote the benefits of seeking financial advice. You can read our article on 5 key marketing trends for financial advisers in 2022 to help you connect with potential new customers.
Yet, not everyone is in a fortunate position to seek advice. The rising costs are going to impact pensioners and those on low incomes the hardest as well as young people. You may wish to consider volunteering your services and expertise to the less fortunate. You could cover the basics of financial education and money management to help people get by each day and save something small when they can.
Next steps
The market and consumer behaviour are constantly changing but it all comes back to your client's situation and helping them be prepared for whatever eventualities they might face. In summary:
People are going to be spending more money due to the rising costs and interest rates.
It's going to be difficult for people to save as they spend more on expenses but for those who can continue to save – the return on their cash savings is currently going to be low.
Income protection might be the valuable safety net your client needs for their situation.
Those in retirement may require assistance to help them manage their money whilst those approaching retirement, should seriously consider the costs of retiring just now, as they rely on their retirement income to cover the rising costs.
Sources:
1 Households saving ratio. Data source, Office for National Statistics, December 2021.
2 Consumer price inflation time series. Data source, Office for National Statistics, February 2022.
3 Why have interest rates gone up?. Data source, Bank of England, February 2022.
4 What is the UK's inflation rate and why is the cost of living going up? Data source, BBC News, February 2022. 
5Adults look to rebuild financial resilience as covering an unexpected expense tops financial concerns for 2022. Data source, Aegon, December 2021.
6Savings rates continue to rise. Data source, Moneyfacts.co.uk, November 2021.
7Consumer Investments: Strategy and Feedback Statement. Data source, Financial Conduct Authority, October 2021.
8Consumer price inflation, UK: December 2021. Data source, Office for National Statistics, January 2022.
9 Three-quarters of over 65s admit they're worried about rising cost of living. Data source, Age UK, January 2022.