Aged 18-43? Five pension myths you shouldn't believe
Kate Smith, Head of Pensions
Friday, 24 August 2018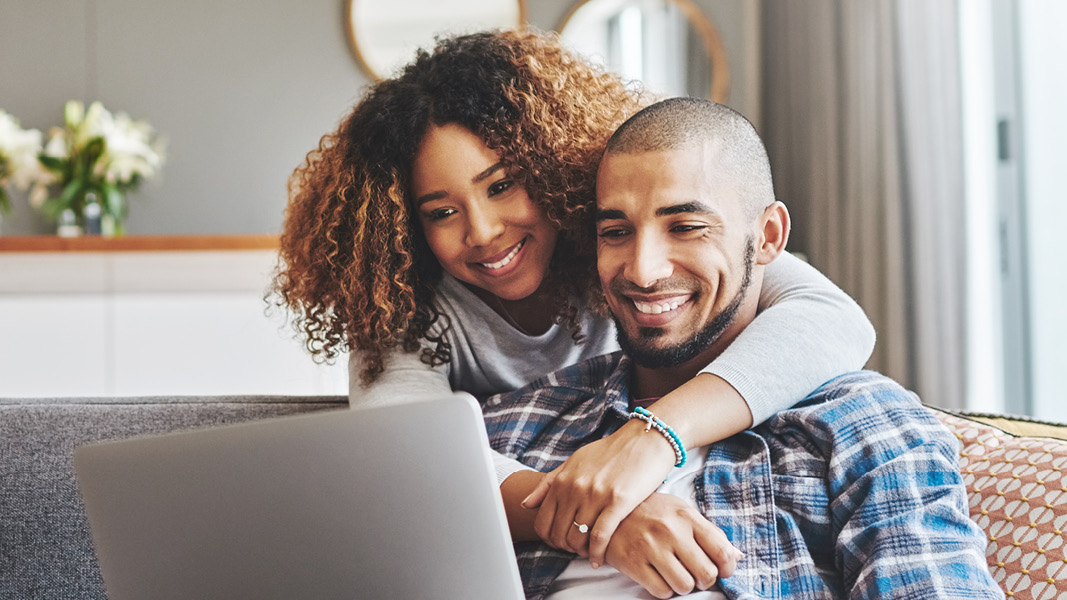 Retirement savings continue to hit the news headlines, from pension freedoms to the continuing rise in the State pension age and the gender pension pay gap. While there's improved awareness of pensions and lots of people to help you plan your retirement, many people still find pensions a confusing and complicated subject. The good news is, your retirement planning doesn't have to be. To set the record straight, there are a few myths out there we wanted to dismiss.
Myth one: Cash is safe
Lots of people avoid investing in the stock market because of the fear of losing money. That's why Cash ISAs have, until recently, proved more popular than stocks and shares ISAs. While it's true that cash is 'safer' than shares, because it doesn't go up and down in value very much, that's not the only measure of safety. If you want to protect your money in real terms, then cash could be said to be one of the least safe options. This is because of inflation.
Here are a few examples of how costs have gone up since ISAs were introduced in 1999 compared with today:
If your investment hasn't grown by more than rising prices, then you simply won't be able to afford to buy as much.Below you can see what you might have got if you'd invested in either a Cash or Stocks and Shares ISA. We can see that the Cash ISA grew by 66%, the stocks and shares ISA by 163%. Because inflation went up by 70%, you'd have lost money in real terms if you'd invested in a Cash ISA. Looking at the table above, you'd be able to afford to buy a car and petrol, but you'd struggle to afford to insure it.
£3,000 invested in an ISA in April 1999 would have grown to the following in June 2018 *

Cash ISA
£3,000
£4,967
66%
Stocks and Shares ISA
£3,000
£7,887
163%
*Aegon using data from Morningstar Direct. The figures are in pounds sterling. We used the Intercontinental Exchange (ICE) Bank of America Merrill Lynch (BofAML) 1Month Deposit Bid Rate Average in pounds sterling as a proxy for cash, and the FTSE All Share Index to simulate stocks and shares returns. We have used the UK Retail Price Index to represent inflation. The figures are gross of tax and, as these are market indices, they don't take charges into account, which would reduce the returns shown. Please be aware that these figures are simulated and are just for illustration purposes. Past performance is no guarantee of future returns and the value of investments can go down as well as up. You could end up with less than you invested.
Myth two: You can't join a company pension until you're 22
You can join your workplace pension scheme as soon as you start work, whatever age you are.
If you're under 22, you won't be automatically enrolled into your workplace pension scheme, but you do have the right to opt-in. And if you earn more than £503 a month (2018/19), your employer has to contribute too.
From April 2018, if you're over 22, you'll not only be automatically enrolled, but you'll have to contribute a minimum amount which is set to increase over the coming years.
We're all generally living longer, which is great news. This means that while retirement might feel like a long way off, your pension will need to finance a retirement that could last 20, 30 or even 40 years. Regularly putting aside money while you're working can be one of the most effective ways to tackle this retirement challenge, and the earlier you start the better
Myth three: You don't earn enough to start a pension
Pension contributions can start from as little as £20 per month. £20 a month may sound a lot on a small budget but you'd be surprised at how even small savings can make a big difference.
Remember, you'll get tax relief on whatever you put into your workplace pension. This effectively reduces how much income tax you pay and boosts what goes into your pension.
This information is based on our understanding of current, taxation law and HMRC practice, which may change. The value of any tax relief depends on your individual circumstances.
Myth four: Once you start paying into a pension you can't stop
While we'd never encourage someone to opt-out of their workplace pension, it's important to remember that you can choose to do this. If you have the opposite problem and find yourself with an unexpected windfall or bonus, you can make a one-off extra lump sum payment.
It's good to get in the habit of regular saving but most pensions providers will allow you to start, stop and increase or decrease your contributions whenever you like.
Myth five: The State Pension is enough to live on
The full new State Pension is just £164.35 per week (gov.co.uk, 2018), and that's the maximum entitlement. Gaps in your national insurance record may mean that you get less. You can check the amount of State Pension you're entitled to and when you'll get it, on the Government website.
According to our research (January 2018), a person on the UK average salary (of £28,600) now needs to build up a pension pot of over £300,000 to be able to maintain their current lifestyle in retirement. Based on this calculation, it means that the State Pension would need to be topped up by £809 per month from private and workplace pensions to hit this goal.
For someone earning £13,000, a pension pot of £65,300 is needed to maintain their current lifestyle. And, last year, we found that the average income people hoped for in retirement was £32,270, which would require a pot of £745,500. The average UK pension pot is just under £50,000.
The key here is that, if you'd like to maintain your current lifestyle in retirement, you'll have to pay for a big chunk of it yourself.
Topping your workplace pension up monthly is a good place to start. General guidance suggests that you'll need to top up your pension with at least 12% of salary to fund an adequate income in later life.
There are a number of places to find further information about pensions. Pension Wise, a free and impartial service from the Government is a good place to start. If you're in any doubt about creating a plan for your retirement savings, we suggest that you speak to a financial adviser.
The value of an investment can fall as well as rise and isn't guaranteed. You could get back less than you invest. This article is based on our understanding of the current and historical position of the market(s) and shouldn't be interpreted as recommendations or advice.
Information correct as at August 2018.