Aegon UK strengthens its commitment to net zero default funds as assets in ESG strategies pass £10bn
Aegon Press Team
Wednesday, 28 July 2021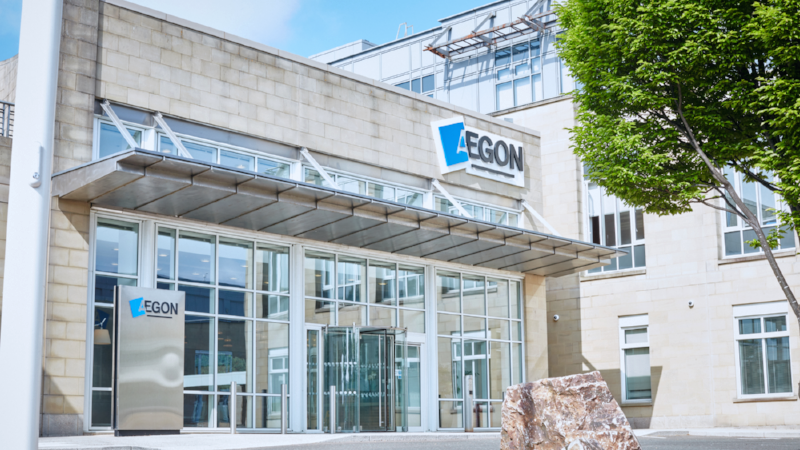 Aegon UK has strengthened its commitment to bringing carbon emissions in its widely used default funds to net zero. At the start of this year, Aegon announced a commitment to making these funds net zero by 2050, alongside an ambition to achieve a 50% reduction in emissions by 2030 (as recommended by the Intergovernmental Panel on Climate Change). Work on the project has progressed at pace and Aegon UK is now firmly committed to a 50% reduction by 2030.
The strengthening of the commitment comes as the volume of workplace default fund assets transitioned to ESG strategies has passed £10bn. The project team is now working with its asset management partners to agree the roadmap for moving the remaining default assets.
As a result of the changes, Aegon's TargetPlan LifePath default funds now have 75% of assets for growth-stage savers invested in ESG-screened and optimised index funds from BlackRock[i]. These funds integrate key factors, bringing improved ESG scores and a lower portfolio carbon footprint, while exhibiting risk and return characteristics similar to those of the equivalent non-ESG index.
Key Workplace ARC default funds, including the in-house Aegon Workplace Default fund, now also have a growth-stage allocation of around 30% to ESG-oriented funds. Specifically, they are invested in the HSBC Developed World Sustainable Equity Index fund, which targets a 20% increase in ESG ratings, a 50% reduction in carbon-emissions intensity, and 50% reduction in fossil fuel reserves intensity[ii].
Aegon's approach is to ensure that where changes are made to increase ESG allocations, these are done in a way that manages exposure to climate risk within the existing fund objectives, while maintaining the overall level of risk and return that the customer is expecting.
Commenting on the news, Tim Orton, Managing Director for Investment Solutions said:
"Since setting out our commitment to making our default funds net zero by 2050, we've made excellent progress towards the target. With more than £10bn of assets transitioned to ESG funds already, we have been able to strengthen our commitment to hitting a 50% reduction in carbon emissions by 2030."
"The action we've taken will help us meet our commitments to our customers, who increasingly want to know that their money is invested in a climate-friendly and sustainable way. The approach we've taken helps reduce climate risk while continuing to offer savers an effective way to grow their money over the long-term."
References
[i] As at 19 July 2021. Based on current assumptions on LifePath UK assets under management of around £8.5 billion. For illustrative purposes only. Actual allocations and implementation may change. Those closer to retirement will have a lower allocation to ESG strategies.
[ii] The fund uses the FTSE Russell ESG Score, which is based on an assessment of 7,200 securities in 47 markets. Carbon emissions and fossil fuel reserve targets are relative to the FTSE Developed World Index ESG screens.
Further information
Jonathan Henderson
Head of PR
Aegon UK
jonathan.henderson@aegon.co.uk
Notes to Editors
In the UK, Aegon offers retirement, workplace savings and protection solutions to over three million customers. Aegon employs around 2000 people in the UK and together with a further 800 people employed by Atos, we serve the needs of our customers. More information: www.aegon.co.uk
Aegon's roots go back more than 175 years – to the first half of the nineteenth century. Since then, Aegon has grown into an international company, with businesses in the Americas, Europe and Asia. Today, Aegon is one of the world's leading financial services organisations, providing life insurance, pensions and asset management. Aegon's purpose is to help people achieve a lifetime of financial security. More information on www.aegon.com
Figures correct, January 2021