Aegon UK raises £84,257 for charities
Aegon Press Team
Tuesday, 29 January 2019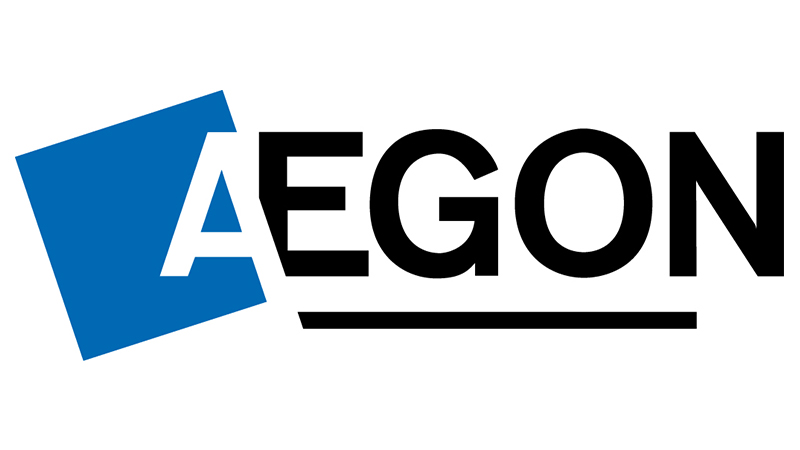 Aegon employees put in a huge effort throughout 2018 to raise £84,257 for its four nominated charities
At a presentation ceremony at its Edinburgh Park HQ last week, Aegon UK CEO, Adrian Grace handed over cheques for £19,779.50, to its three local charity partners:
Michelle Henderson Cervical Cancer Trust
SANDS Lothian
Strathcarron Hospice
And a further £24,919 to its national charity partner, Alzheimer's Research UK.
The company's employees fundraised throughout the year through numerous activities – from raffles, quizzes and bake sales, to a golf pitching competition and a Strictly Come Dancing competition. Aegon UK then matched these funds pound for pound, bringing the grand charitable total to £84,257.50.
Adrian Grace, CEO at Aegon, commented:
"Each of these charities does incredible work and that continues to inspire us to raise these much needed funds. Against the backdrop of a very busy year for Aegon, our employees have gone above and beyond to deliver on the company's commitment to giving back to our community. The passion and dedication shown in raising these funds for such fantastic causes goes from strength to strength each year. I'm extremely proud of everyone who has helped achieve this and I know that fundraising for the year ahead has already kicked off."
Nicola Welsh, CEO at Sands Lothians said:
"We cannot put into words how shocked we were to hear the final total and it was an emotional moment seeing the cheque for the first time. As a small local charity, this is a huge amount of money to receive and we will make sure this ensures families can receive the best care when their precious baby dies. All our supports, including counselling, are free as we believe all families should receive the best care at the worst of times. We are incredibly grateful to all the fundraising team, staff, friends and family who all took part and/or donated to make this total possible."
Claire Macdonald, Business Development Fundraiser at Strathcarron Hospice said:
"On behalf of all of our staff, patients and their families I'd like to take this opportunity to express my sincerest thanks to the team at Aegon for their incredible support over the last year. The team have gone above and beyond in their fundraising efforts and this is demonstrated by the generous cheque for £19,779.50.
"As an independent hospice, we need to raise over £12,900 a day to keep our services running and we rely heavily on the continued support of our local community. The money from Aegon will therefore pay for one and a half days of care across all of our services which is an incredible gift to our patients and their families. Our services include a 24-bed Inpatient Unit, Day Care, Community Nurse Specialists, Hospice@Home and Family Support Service, to name a few, so Aegon really is supporting a huge number of local people through this generous gift."
Katy Abraham, Regional Corporate Partnerships Officer at Alzheimer's Research UK, said:
"We are delighted that Aegon staff have raised so much for Alzheimer's Research UK through their brilliant fundraising. The money raised will help us power vital research and make breakthroughs in treatments and cures for those impacted by dementia possible. We can only continue to fund ground breaking research because of our amazing supporters and on behalf of everyone at the charity I would like to say a huge thank you and congratulations to Aegon for their immense effort."
Scottish football legend Willie Henderson was presented with the cheque for the Michelle Henderson Cervical Cancer Trust. The charity was set up by his daughter Michelle who sadly passed away from cervical cancer in 2012. The charity commented on Facebook:
"Huge thanks to all the staff at Aegon for their hard work and support in raising the fantastic amount of £19,779.50 for Michelle's Trust. As always every penny donated will be used wisely in the fight against Cervical Cancer."
An additional £15,415.88 was raised across our other sites for their own local charities in Salford, Peterborough, London and Witham.
The three charities were chosen as the result of a company-wide vote on charities nominated by Aegon UK employees. This year Aegon UK staff in Edinburgh will be supporting The Brain Tumour Charity, SIMBA and West Lothian Riding for the Disabled.
Further information
Stephanie
PR Manager
Aegon UK
Tel: 0131 549 6743
Mob: 0774 089 7621
Notes to Editors
SANDS Lothians provides compassionate support to families following the death of a baby through their specialised bereavement services including befriending and counselling. They have been supporting bereaved families for over 30 years in Edinburgh and the Lothians.
Strathcarron Hospice provides specialist palliative care and expert end of life care for the people of Forth Valley, Cumbernauld and Kilsyth. They care for people with illnesses that cannot be cured including cancer, lung, heart or kidney failure and a range of non-malignant and neurological diseases and are also actively involved in research and education in palliative care.
The Michelle Henderson Cervical Cancer Trust was the vision of Willie's daughter Michelle, who was diagnosed with cervical cancer in October 2010 and bravely fought the disease for two years before dying on her 28th birthday on October 1, 2012.
Alzheimer's Research UK is the UK's leading dementia research charity, dedicated to causes, diagnosis, prevention, treatment and cure. Backed by passionate scientists and supporters, they challenge the way people think about dementia, uniting the big thinkers in the field and funding the innovative science that will deliver a cure.
In the UK, Aegon offers retirement, workplace savings and protection solutions to well over three million customers and employs approximately 3,450 staff. More information: aegon.co.uk
As an international life insurance, pensions and asset management group based in The Hague, Aegon has businesses in over twenty five markets in the Americas, Europe and Asia. Aegon companies employ over 28,000 people and have millions of customers across the globe. Further information: aegon.com
Aegon is a brand name of Scottish Equitable plc. Scottish Equitable plc, registered office: Edinburgh Park, Edinburgh EH12 9SE. Registered in Scotland (No. 144517). Authorised by the Prudential Regulation Authority and regulated by the Financial Conduct Authority and the Prudential Regulation Authority. Financial Services Register number 165548. An Aegon company.www.aegon.co.uk
© 2018 Aegon UK plc.