Aegon UK launches diversified Risk-Managed Portfolios
Aegon Press Team
Thursday, 23 July 2020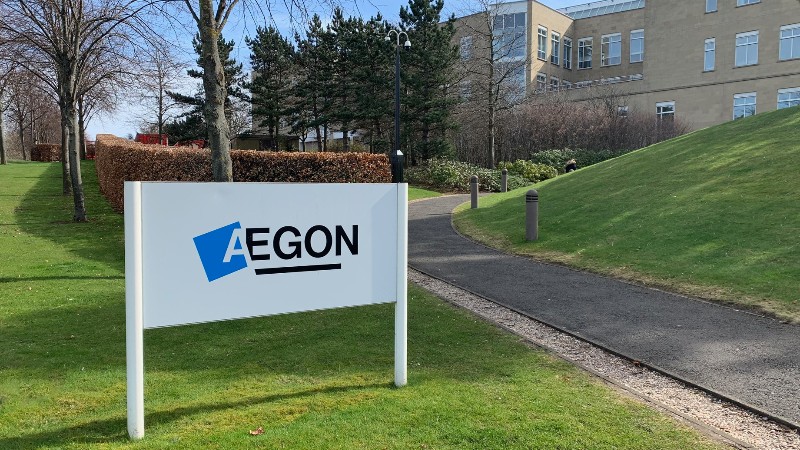 The first Aegon UK OEIC multi-wrapper funds to be made widely available to its customers
The launch utilises the firm's multi-asset fund management expertise, developed over 35 years' managing over £19.7 billion in multi-asset funds
It also follows the success of Aegon's first OEICs range, launched in 2019 for Nationwide Building Society, which already boasts over £500 million in assets
The portfolios will be available to investors on both Aegon Retirement Choices and the Aegon Platform
Aegon UK is today extending the range of investments advisers and their clients can choose from on its platforms with the addition of its new Risk-Managed Portfolios. The range, which comprises of six multi-asset funds is available to pension, ISA or GIA investors using either Aegon Retirement Choices or the Aegon Platform.
With a low ongoing charges figure (OCF) fixed at 0.25% per annum, the range is focused on offering investors a simple and cost-effective means to potentially grow their savings over the long-term. Each of the funds has a different risk and return profile to reflect investor needs and to help support the advice processes.
Aegon UK has more than 35 years' experience managing multi-asset funds and currently manages over £19.7 billion in such funds, including its Core and Select Portfolios, for over 1.1 million customers. However, the launch represents a new chapter for Aegon UK's investment capabilities. Having launched its first Aegon OEICs range for Nationwide Building Society in 2019 – a range which has already achieved over £500 million in assets – it's now making its own funds widely available beyond a pension wrapper.
The funds are being managed by Richard Whitehall, Head of Portfolio Management at Aegon who, alongside his team, works with Morningstar¹ to determine the optimal asset allocation for each fund. The funds use low cost passive components, predominantly provided by BlackRock.²
The funds also come with risk management and governance built in, and are designed to make it easy for advisers to meet regulatory requirements in MIFID II and PROD. To help support advisers' fund selection processes, the range is mapped to risk ratings from Defaqto, Dynamic Planner, FinaMetrica and Synaptic.
Tim Orton, Managing Director for Investment Solutions at Aegon said: "We know that there is a demand for value-focussed investment strategies that offer a simpler way to invest, aiming to potentially grow savings while taking account of their appetite for risk. These funds also make it easier for advisers to meet their regulatory obligations and are designed to fit in many Centralised Investment Propositions.
"Aegon has a great deal of experience managing multi-asset funds. Through extending this to an OEIC range we've sought to extend this availability beyond pensions, to our ISA and GIA investors and make it easier for advisers to use for Platform clients. We believe the funds will make a valuable addition to the wide range of investment options advisers and their clients have access to via our platforms."
There's no guarantee fund objectives will be met. The value of investments may go down as well as up and investors may get back less than they invest. Although there is no fixed term, customers must be prepared to invest for the medium to long term of at least five years, ideally longer.
Link Fund Solutions Limited (LF) is the authorised corporate director of the LF Aegon Risk-Managed Funds. This means they're responsible for the operation of the funds in accordance with the regulations.
References
¹Morningstar refers to the Morningstar Investment Management group which includes Morningstar Investment Management Europe Limited, an FCA regulated firm, which is the entity providing the advice.
²Asset allocation input provider and underlying fund managers can change.
All figures correct as at December 2019.
Multi-asset figures correct as at July 2020.
Further information
Alex Messis
PR Manager
07713 315 224
Notes to Editors
In the UK, Aegon offers retirement, workplace savings and protection solutions to over three million customers. Aegon employs around 2000 people in the UK and together with a further 800 people employed by Atos, we serve the needs of our customers. More information: aegon.co.uk
As an international life insurance, pensions and asset management group based in The Hague, Aegon has businesses in over twenty markets in the Americas, Europe and Asia. Aegon companies employ approximately 26,000 people and have millions of customers across the globe. Further information: aegon.com
Figures correct as of November 2019