Aegon UK appoints new Master Trust Strategic Development Director
Aegon Press Team
Thursday, 9 December 2021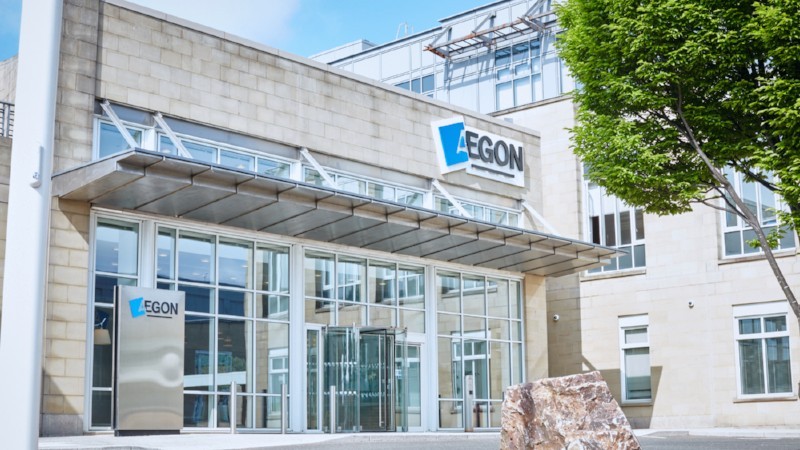 Andy Dickson has joined Aegon in the newly created role
Aegon UK has appointed Andy Dickson in the newly created role of Master Trust Strategic Development Director. Andy will be responsible for building on Aegon UK's well-established brand and footprint in the Workplace Defined-Contribution (DC) market with a particular focus on supporting the business to achieve its Master Trust growth ambitions.
Andy has an established track record of driving DC strategies to meet the requirements of the UK's largest employers. Prior to joining Aegon UK, Andy was at Standard Life Group for over 25 years working within the Group's DC Corporate business and the Asset Management arm as an Investment Director. Latterly he was Head of Market Strategy at Atlas Master Trust. He is a regular pension trade press contributor and presenter at pension and investment conferences in the UK and overseas.
Aegon UK's investment in this new role is the latest step in its commitment to meet ambitious growth plans for its workplace business, cementing the business' commitment to build on its strong market position in the defined contribution market. Just last month, Aegon UK announced the appointment of Antonia Balaam to the position of Director of DC Clients, responsible for leading the relationships with some of the UK's largest employers.
Aegon UK is focused on enhancing digital experience and propositions, including wider workplace savings. Aegon's recent acquisition of engagement specialists Pension Geeks has also been viewed as a significant enhancement for the workplace business by both existing and new clients.
Andy will report into Martin Trenchard, Director - Consultant and Adviser Relationships at Aegon.
Commenting, Linda Whorlow, Managing Director of Workplace at Aegon UK said:
"The appointment of Andy Dickson to this newly created role marks the next strategic stage in our investment and growth plan for our workplace business, supporting our goal to become the UK's leading workplace pension provider. We've had a fantastic year for business growth, with a number of significant new clients coming on board, and have ambitious plans to build on this success as we head into 2022.
"Andy's credentials and expertise are unparalleled in this area and I am thrilled to welcome him to Aegon at what is an exciting time for our workplace business. We're continuing to invest in enhancing the digital experience and engagement capabilities we offer and are focused on supporting people to achieve their long-term savings goals, and are supporting employers to play their part. The roll out of personalised video summaries, the app, Member Insights capability and the recent acquisition of Pension Geeks have been viewed as significant enhancements by both existing and new clients."
Andy Dickson, Master Trust Strategic Development Director comments:
"I am really delighted to be joining Aegon UK given it has such strong heritage and credentials in UK Workplace pensions and savings. At this time when consolidation in the UK defined contribution landscape gathers pace, I very much look forward to capturing and sharing the insights and thought leadership Aegon UK has and developing and strengthening strategic client relationships."
Further information
Alexandra Messis
PR Manager
Aegon UK
Notes to Editors
In the UK, Aegon offers retirement, workplace savings and protection solutions to over three million customers. Aegon employs around 2000 people in the UK and together with a further 800 people employed by Atos, we serve the needs of our customers. More information: www.aegon.co.uk
Aegon's roots go back more than 175 years – to the first half of the nineteenth century. Since then, Aegon has grown into an international company, with businesses in the Americas, Europe and Asia. Today, Aegon is one of the world's leading financial services organisations, providing life insurance, pensions and asset management. Aegon's purpose is to help people achieve a lifetime of financial security. More information on www.aegon.com
Figures correct, January 2021