Aegon UK appoints Investment Proposition Director
Aegon Press Team
Monday, 1 March 2021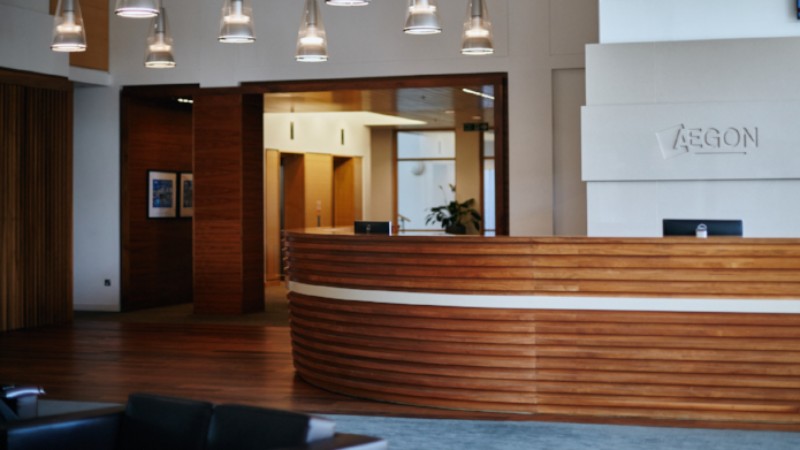 Lorna Blyth has joined in a new role covering both Aegon's retail and workplace propositions
Aegon has today appointed Lorna Blyth to the newly created position of Investment Proposition Director. In the role she will be responsible for driving plans to develop Aegon's investment credentials including enhancements to workplace investment propositions and growth of Aegon investment business sales.
Lorna has more than 20 years of experience in the investments industry, the last 15 years of which were spent with Royal London. In her most recent role as Head of Investment Solutions at Royal London, Lorna was responsible for investment strategy, communications and working with sales teams and advisers to deliver great solutions for customers.
Over the last 18 months Aegon has significantly expanded its Investment Solutions team which actively manages £60bn of funds and oversees a total of £180bn across the company's business lines. Last year it launched its Risk Managed Portfolios, the company's first multi-wrapper OEIC range for financial advisers. There have also been significant changes to its default fund range for workplace savers in recent months with the addition of an ESG strategy to both the Aegon Retirement Choices and TargetPlan propositions as Aegon committed to making its defaults funds net carbon neutral by 2050.
Lorna will report into Tim Orton, Managing Director for Investment Solutions at Aegon.
Tim Orton, Managing Director for Investment Solutions at Aegon comments:
"Lorna brings a great deal of experience and an excellent track record to the new role and we look forward to welcoming her to the team. Her appointment is another step towards bolstering Aegon's growing investment capabilities and she will play an important role in developing our investment proposition for both financial advisers and workplace savers."
Lorna Blyth, Investment Proposition Director at Aegon comments:
"I am delighted to be joining Aegon at such an exciting time. With advisers increasingly turning to multi-asset funds to meet client needs, I believe there is a great deal that we can do to build on the offer in this area as well as addressing the growth of ESG which is already very significant in the workplace and growing consideration in the adviser market."
Further information
Jonathan Henderson
Head of PR
Aegon UK
jonathan.henderson@aegon.co.uk
Notes to Editors
In the UK, Aegon offers retirement, workplace savings and protection solutions to over three million customers. Aegon employs around 2,000 people in the UK and together with a further 800 people employed by Atos, we serve the needs of our customers. More information: www.aegon.co.uk
Aegon's roots go back more than 175 years – to the first half of the nineteenth century. Since then, Aegon has grown into an international company, with businesses in the Americas, Europe and Asia. Today, Aegon is one of the world's leading financial services organisations, providing life insurance, pensions and asset management. Aegon's purpose is to help people achieve a lifetime of financial security. More information on www.aegon.com
Figures correct, January 2021