Aegon to launch innovative Global Sustainable Sovereign Bond fund at COP26
Aegon Investment Team
Friday, 29 October 2021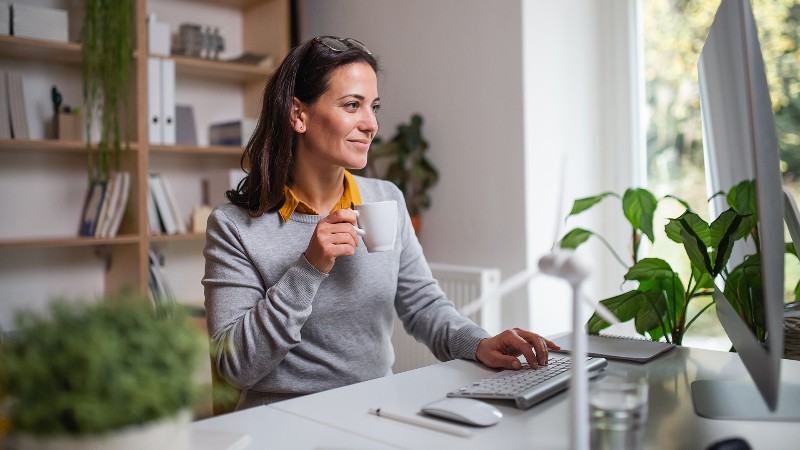 For employers and financial advisers only
We're pleased to announce the launch of the pioneering Aegon Global Sustainable Sovereign Bond fund, for inclusion in our flagship Universal Balanced Collection default options for workplace pensions. We see this as a significant enhancement to our responsible investment options, demonstrating an innovative approach and our firm commitment to investing for a sustainable future.
Aegon UK has partnered with Aegon Asset Management (AAM) and the Global Ethical Finance Initiative (GEFI) to introduce the new Global Sustainable Sovereign Bond fund at COP26, the 26th United Nations Climate Change conference being held in Glasgow in early November 2021. We're investing an initial £100 million of our Universal Balanced Collection (UBC) in the new fund, which seeks to align investments in sovereign bonds to the UN's Sustainable Development Goals.
We're committed to making our workplace default pension funds carbon net zero by 2050 and to halving carbon emissions by 2030. We have already transitioned over £10 billion of assets in our default funds into carbon-optimised strategies, and this new launch marks a significant next step in our journey to net zero.
Broadening sustainable asset classes in our default funds
Historically equities have seen more rapid development in sustainability offerings than other asset classes. This has made it more difficult for pension funds to source suitable sustainable investments in other asset classes used in workplace pension default strategies, such as sovereign bonds. This is why we view this fund as such an important development, offering a credible lower-risk sustainable option for an under-represented asset class.
The new fund allows us to diversify sustainable investments more effectively by accessing assets with historically different risk levels and investment characteristics. This was a key factor in making the fund available to workplace pension savers as a component of the UBC, which is widely used as a pension scheme default fund.
The Global Ethical Finance Initiative (GEFI)
GEFI is an organisation focused on promoting finance for positive change and using private sector capital to deliver the UN's Sustainable Development Goals (SDGs). GEFI will be launching its SDG Financial Products Platform at COP26. The platform works with partners throughout the product lifecycle to share knowledge and insight, and to build an ecosystem of innovative financial products aligned to the SDGs across asset classes. GEFI's platform only works with financial institutions that demonstrate a genuine commitment to the 2030 SDG agenda.
Ahead of the COP26 conference GEFI invited applications from partners who were developing innovative financial products that consider the SDGs. The Aegon Global Sustainable Sovereign Bond fund, managed by Aegon Asset Management, has been selected as a leading and innovative example of sustainability alignment in sovereign bonds by GEFI. AAM and Aegon UK are delighted that GEFI has recognised the new fund in this way, and all three parties will be involved in launch events during COP26.
Management and design
The Aegon Global Sustainable Sovereign Bond fund takes an innovative approach to incorporating the sustainability characteristics of sovereign bonds into the investment decision-making process. It is an actively managed fund, investing in financially strong countries that contribute to improvements in sustainability targets as defined by the SDGs. The fund will be managed by government bond specialists within AAM's Global Fixed Income Platform, which has 136 fixed income investment professionals across the UK, the US and the Netherlands. They are supported by a 17-strong Global Responsible Investment Team, led by AAM's Head of Responsible Investing Brunno Maradei.
Commenting on the new fund, Brunno Maradei said: "We are delighted to be selected by GEFI as a leading example of sustainable investing. We are proud to work with them and our partners at Aegon UK to promote the new fund at COP26. The alignment of sovereign portfolios with a global sustainability agenda facilitates responsible capital allocation, which has a long-term social and environmental impact."
Meeting our net zero commitments
Tim Orton, Managing Director, Investment Solutions at Aegon UK said: 'As a long-term savings provider, we want to help our customers align their investments with a fair and sustainable future. As such, Aegon is committed to action on mitigating climate risk and progress towards our net zero carbon targets.
The Aegon Global Sustainable Sovereign Bond fund is a prime example of the industry breaking new ground, allowing this key default fund to invest in sustainable strategies across a broader range of asset classes than most default funds have achieved to date. The fund has been selected as a leading and innovative example of sustainability alignment and will form an important part of our investment strategy for customers in the Universal Balanced Collection.
'Climate finance will be a key discussion point at COP26 and we are pleased to partner with GEFI and Aegon Asset Management to promote the importance of innovation and the launch of the fund.'
Omar Shaikh, co-founder and director at GEFI said: 'We are delighted to launch our SDG Financial Products Platform at COP26 which will support our ambition to see the UN Sustainable Development Goals delivered by 2030. 
Aegon has demonstrated real leadership with this £100 million commitment and shown how private sector investment and innovative products can be delivered for the benefit of people and planet. We are excited to work with Aegon to build out the ecosystem of sovereign bonds and sustainability.'
What this means for investors
The addition of the new fund to the Universal Balanced Collection, and its related lifestyle fund versions, improves the fund's sustainability credentials. The UBC's objectives, risk ratings, performance expectations and charges remain unchanged. Investors don't need to do anything.
If you'd like more information, please speak to your usual Aegon contact.  For more information on these funds you can view fund factsheets via the Fund prices and performance page by selecting either 'Aegon Retirement Choices (ARC)' or 'Other fund ranges'.
We reserve the right to add, remove and replace funds within the UBC with the aim of making sure it continues to meet its aims and objectives. We will review the asset allocation regularly and may make changes from time to time.
There is no guarantee the funds will meet their objectives. The value of an investment, and any income from it, can fall as well as rise and isn't guaranteed. Investors could get back less than they invest.