Aegon supports Essex Pride as headline sponsor
Aegon Press Team
Wednesday, 7 July 2021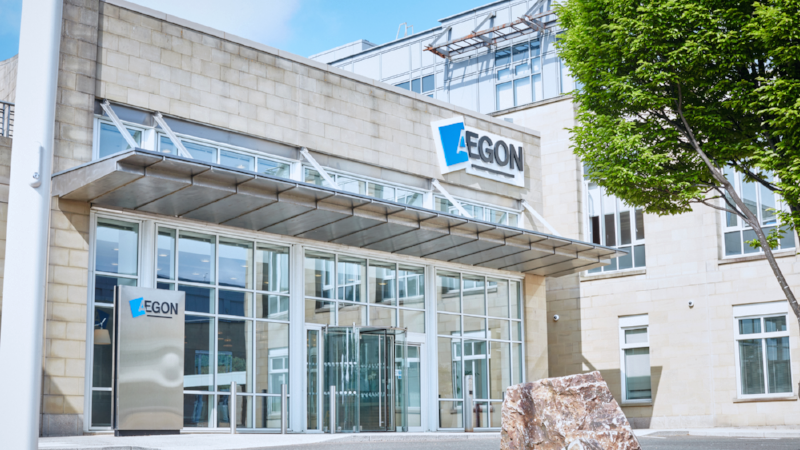 Aegon UK and Aegon Asset Management are delighted to announce that they will be the headline sponsor at this year's Essex Pride on 21st August.
After the coronavirus pandemic led to last year's event moving online, Essex Pride is back and the 2021 event at Central Park, Chelmsford will offer a celebration of LGBT+ life in Essex and beyond.
This is the third year that Aegon have sponsored Essex Pride, and the company is a major employer in Witham where it has offices. This year's event has an action packed line-up with a range of acts including Nadine Coyle and girl group Bewitched to name but a few.
As sponsors, Aegon's branding will appear at each event and in online and printed marketing materials.
Stephen McGee, Chief Financial Officer at Aegon UK said:
"After a year in which events were few and far between, it's great to see the return of Essex Pride. Supporting Pride is just one of the ways by which we highlight our support for creating a diverse and inclusive workforce and if previous years are anything to go by, the event promises to be a great day out."
Lindsay Hudson, Head of Inclusion & Diversity at Aegon Asset Management said:
"It's great to see Essex Pride return, as it always sees a strong turnout from our employees. We firmly believe in creating a work environment that embraces all our employees' individuality and by supporting events such as this, it demonstrates our commitment to be an inclusive employer. We wish everyone who attends the event in August a great day!"
Further information
Stephanie Melrose
PR Manager
Aegon UK
Notes to Editors
In the UK, Aegon offers retirement, workplace savings and protection solutions to over three million customers. Aegon employs around 2000 people in the UK and together with a further 800 people employed by Atos, we serve the needs of our customers. More information: www.aegon.co.uk
Aegon's roots go back more than 175 years – to the first half of the nineteenth century. Since then, Aegon has grown into an international company, with businesses in the Americas, Europe and Asia. Today, Aegon is one of the world's leading financial services organisations, providing life insurance, pensions and asset management. Aegon's purpose is to help people achieve a lifetime of financial security. More information on www.aegon.com
Figures correct, January 2021