Aegon successfully rolls out app to Aegon Master Trust members
Aegon Press Team
Wednesday, 24 February 2021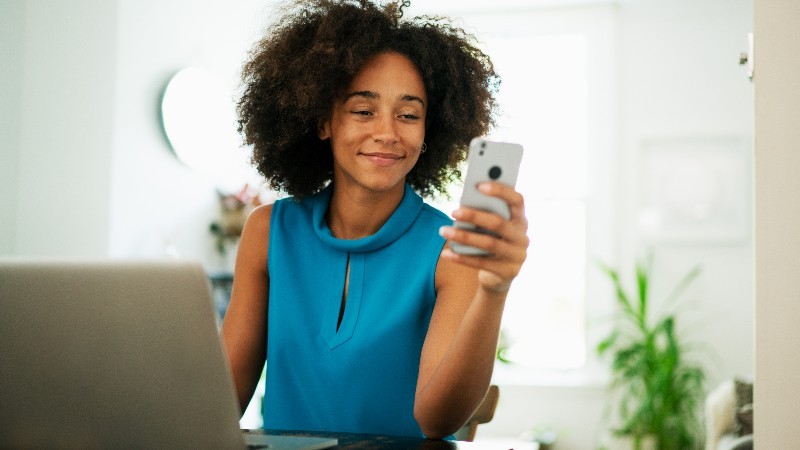 Aegon extends suite of digital support for Aegon Master Trust pension members to make it easier to stay connected and in control of their financial future
Aegon has launched and successfully rolled out a new app to its Aegon Master Trust members to help them make pension transactions conveniently and securely while on the move.
The Aegon UK app has been downloaded more than 18,000 times with many users accessing their pension account on TargetPlan to transact. Since the start of the phased roll out in September the app has been logged into over 40,000 times.
More than three-quarters (77%) of app users think they will use it once a month or more. With 89% of users feeling the app was easy to navigate. Checking pension pot value was seen as the most useful feature, followed by viewing contribution history and reviewing investment performance.
The Aegon UK app will be available to all TargetPlan members and enables them to easily access information about their pension in real time, including:
their fund balance;
contribution details; and
a breakdown of their investments
helpful information on investment performance.
It's free to download from iTunes App Store or Google Play Store for customers registered for TargetPlan online services.
The app provides users with convenient, secure mobile access to important pension information and a single sign on user experience so members can leave the app and move seamlessly into their TargetPlan site to complete specific transactions. Members are able to change their contributions, retirement age and switch funds. They can also carry out other transactions once single signed onto TargetPlan.
This just provides a more seamless entry point into the full functionality that TargetPlan offers.
For added security once registered, members can set up their own biometric logins, depending on their own device.
The Aegon UK app is the latest of several recent member engagement initiatives from Aegon:
Aegon digital hub - a new digital hub designed to help employers promote the pension scheme to employees, full of information and resources to ensure employees have all the information about their pension at their fingertips, along with a host of resources answering common questions.
Aegon video pension summaries - Animated video pension summaries featuring real time pension information such as fund values and contributions levels to provide members with a timely picture of their retirement savings position.
Aegon Member Insights - A dynamic governance tool that empowers employers and corporate advisers to give workplace pension schemes a health check, meeting their workplace governance responsibilities. Provides detailed insights and scheme analysis so employers and their advisers have the essential information at their fingertips to make scheme decisions with confidence.
Linda Whorlow, Managing Director, Workplace at Aegon comments:
"Aegon Master Trust and TargetPlan members can now interact and transact with their pension on the move through a seamless online experience. The Aegon UK app links them to their pension account where they can make simple and seamless transactions in the moment and on a regular basis. This transactional ability to amend contributions or manage investments, has been well received by customers.
"The Aegon UK app complements our broad range of award-winning digital engagement tools, video summaries, Member Insights and digital hubs. These are available to employers and their scheme members to improve understanding of their workplace pension savings and make it easier to stay connected and in control of their financial future."
The next step for Aegon will be to roll the app out to its Aegon ARC members, plans for which are currently being worked on.
References
*The Aegon App feedback survey, November 2020, sample size 1,300 members.
Further information
Stephanie Melrose
PR Manager
Aegon UK
Notes to Editors
In the UK, Aegon offers retirement, workplace savings and protection solutions to over three million customers. Aegon employs around 2,000 people in the UK and together with a further 800 people employed by Atos, we serve the needs of our customers. More information: www.aegon.co.uk
Aegon's roots go back more than 175 years – to the first half of the nineteenth century. Since then, Aegon has grown into an international company, with businesses in the Americas, Europe and Asia. Today, Aegon is one of the world's leading financial services organisations, providing life insurance, pensions and asset management. Aegon's purpose is to help people achieve a lifetime of financial security. More information on www.aegon.com
Figures correct, January 2021