Aegon sponsors Pensions Awareness Campaign 2019
Aegon Press Team
Tuesday, 3 September 2019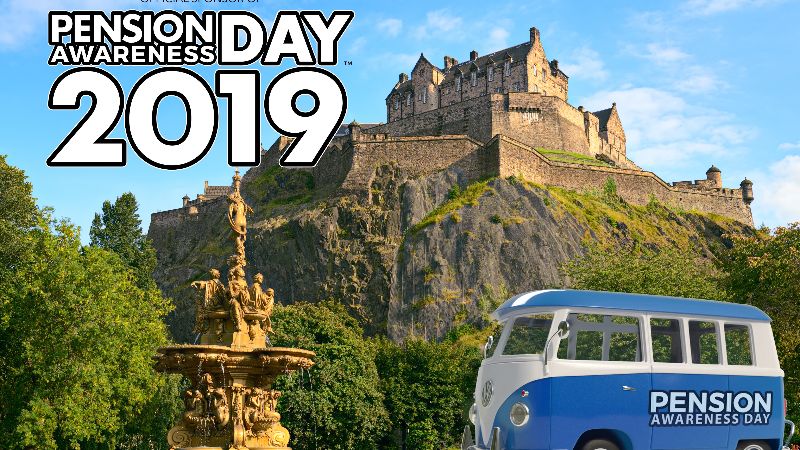 Aegon is pleased to announce that they will be joining Pension Geeks to kick off the Pension Awareness Campaign Tour on 9 September. The event marks the start of a week of activity from Pensions Geeks which will culminate in Pensions Awareness Day on 15 September.
The annual campaign aims to help the nation get to grips with their retirement savings by travelling to multiple locations across the UK and providing the public and employees an opportunity to speak with a 'Pension Geek' about their retirement plans. This year the Geeks' trip will be made by campervan to seven locations across the country.
Aegon is sponsoring the launch event and hosting the campervan in their Edinburgh office accompanied by The Money and Pensions Service (MaPS) and supported by The DWP.
The campervan will be located outside the Aegon office at Edinburgh Park and people in the surrounding area are being encouraged to pop by.
The campervan will also be visiting:
Newcastle City Centre - Tuesday 10 September
York City Centre - Wednesday 11 September
Nottingham City Centre - Thursday 12 September
Cardiff at Legal & General's office - Friday 13 September
Weston Super Mare Town Centre - Saturday 14 September
Peterborough Town Centre - Sunday 15 September
Linda Whorlow, Managing Director of Workplace Business at Aegon, comments:
"We are delighted to sponsor the launch of the Pension Awareness Campaign Tour. It's a fantastic initiative that helps to put saving for retirement on the map.
"The events held across the UK offer an ideal chance for Aegon, with the expertise of Pension Geeks and the DWP, to get people thinking about their retirement plans and long term savings. Reiterating the challenges people might face if they fail to do so.
"The sponsorship of Pension Awareness Campaign is an extension of activity we ran last year with Pension Geeks when we visited businesses providing information and guidance on saving for the future.
"Many people simply aren't engaging with planning for later life and all too often it falls to the bottom of the to-do list. The reality is that unless individuals actively engage with their pension savings, they are at risk of being entirely unprepared for retirement. These activities and initiatives give people the support they need to approach retirement with confidence, which is something we are passionate about."
Jonathan Bland, 'Head Geek' at Pension Geeks comments:
"A few years ago I didn't have a clue about my pension, or indeed pensions in general – I was switched off to them because I found the whole subject area too complex. It led me to think there must be thousands more people in the same boat.
"That's why we started Pension Geeks and created this campaign. We want to plug that knowledge gap and help people to understand how it all works, so that they can prepare for a happier retirement, but we want to do it in a way that gets out into the community and brings a face to pensions. Talking to someone over the phone or online on a subject matter that can be complex, is not the same as having a face-to-face conversation with someone.
"The reality is many face not having enough saved to secure a decent income for the future and the industry needs to do as much as it can to help people be better informed and ultimately, be better prepared. We're so proud that Aegon shares the same passion and supports us in this mission."
Further information
Stephanie Melrose
PR Manager
Aegon UK
Tel: 0131 549 6743
Mob: 07740897621
Notes to Editors
In the UK, Aegon offers retirement, workplace savings and protection solutions to over three million customers. Aegon employs around 2000 people in the UK and together with a further 800 people employed by Atos, we serve the needs of our customers. More information: aegon.co.uk
As an international life insurance, pensions and asset management group based in The Hague, Aegon has businesses in over twenty five markets in the Americas, Europe and Asia. Aegon companies employ over 28,000 people and have millions of customers across the globe. Further information: aegon.com
*Figures correct as of August 2019