Aegon sponsors Pension Awareness Week 2020
Aegon Press Team
Tuesday, 25 August 2020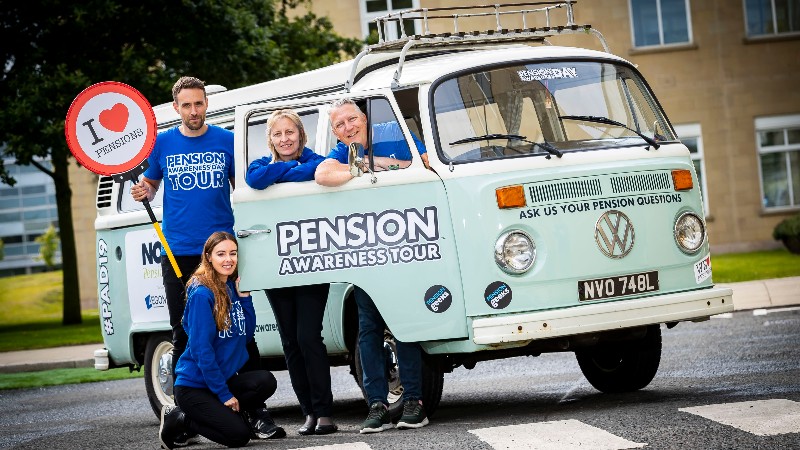 Aegon is pleased to announce their sponsorship of Pension Geeks' campaign, Pension Awareness Week 2020 from 14 – 18 September.
The annual campaign takes place around the official Pension Awareness Day on 15 September. It aims to help the nation get to grips with their retirement savings usually by travelling to multiple locations across the UK. However, this year Pension Awareness Week will be a free fully virtual "roadshow" with the launch of an online platform to help people with pensions, money and financial wellbeing.
The five day event will give the opportunity for people to get involved in daily live sessions and can have their retirement planning questions answered by a 'Pension Geek' through pre-booked 1 to 1 pension guidance clinics.
Aegon's head of pensions, Kate Smith will run a couple of sessions where she'll be going back to basics on all things pensions, as well as focusing on women in pensions. 
The online platform will also feature a range of videos, blogs, tips and other useful and practical resources to help people better understand their financial futures. It will remain live for one week after the event, to enable anyone who missed the live activity to view any of the content on demand.
The campaign is being supported by Government including the Money and Pensions Service (MaPS), the Department of Work and Pensions (DWP) and Pension Protection Fund (PPF) which will all be contributing to the webinars available.
The Money and Pensions Service (MaPS) will also be assisting with delivering 1 to 1 guidance sessions.
Linda Whorlow, Managing Director of workplace business at Aegon, comments:
"We're delighted to sponsor Pension Awareness Week again. It's a fantastic initiative that helps to put saving for retirement on the map.
"Pension Awareness Week provides an ideal platform for Aegon, with the expertise of Pension Geeks, to get people thinking about their retirement plans and long-term savings. Reiterating the challenges people might face if they fail to do so.
"Taking the event online this year means that we can reach even more people so they can access the valuable resources and helpful content to get up to speed on their retirement savings plans.
"This year we'll be covering some of the current challenges of retirement saving including scams, the gender pension gap and financial wellness.
"Many people simply aren't engaging with planning for later life and all too often it falls to the bottom of the to-do list. The reality is that unless individuals actively engage with their pension savings, they're at risk of being entirely unprepared for retirement. This event will focus on those who stand to be reliant on the state pension along with a strong emphasis on women and the inherent biases in the pension system against them.
"Events like Pension Awareness Week give people the support, tools and guidance they need to approach retirement with confidence, which is something we are passionate about."
Jonathan Bland, 'Head Geek' at Pension Geeks comments:
"The campaign has grown from strength to strength and 2020 will be the campaign's 7th year. The global pandemic presents new challenges for everyone this year and the uncertainty it brings has a particular impact on finances. There's an even greater need for us to help people with understanding how Covid-19 has affected their pensions and wider money topics, so we're excited to take the Pension Awareness Campaign digital and reach people in multiple locations around the UK that our campervan might not have made it to."
For more information please visit: https://pensionawarenessday.com/
Further information
Stephanie Melrose
PR Manager
Aegon UK
Mob: 07740897621
Notes to Editors
In the UK, Aegon offers retirement, workplace savings and protection solutions to over three million customers. Aegon employs around 2000 people in the UK and together with a further 800 people employed by Atos, we serve the needs of our customers. More information: aegon.co.uk
As an international life insurance, pensions and asset management group based in The Hague, Aegon has businesses in over twenty markets in the Americas, Europe and Asia. Aegon companies employ approximately 26,000 people and have millions of customers across the globe. Further information: aegon.com
Figures correct as of November 2019