Aegon sets out its 2019 breast cancer claims stats
Aegon Press Team
Wednesday, 30 September 2020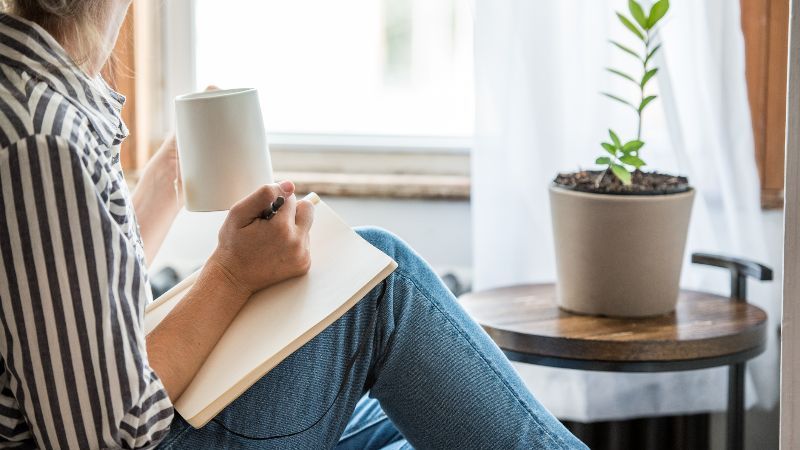 Around 1 in 5 (21%) of Aegon's critical illness (CI) claims in 2019 were for breast cancer
Around a third (34%) of all Aegon's CI cancer claims in 2019 were for breast cancer
Only 1 in 5 women (21%) are confident that they could financially handle a major unexpected expense
To help raise awareness during Breast Cancer Awareness Month in October, Aegon UK shares figures on its breast cancer claims in 2019 and highlights the lack of confidence among women to handle a major unexpected expense.
While cancer made up 60% of all CI claims Aegon received in 2019, breast cancer on its own accounted for 34% of these cancer claims – making it the biggest single cause for a customer to claim on their Aegon CI policy. Aegon paid £7.7 million to those diagnosed with breast cancer in 2019.
Simon Jacobs, Head of Underwriting and Claims Strategy at Aegon UK said:
"For several years now, breast cancer has been the biggest single cause of critical illness claims at Aegon, and 2019 was no different.
"Last year we provided financial support to customers diagnosed with breast cancer, paying £7.7 million in critical illness claims to help them through their diagnosis and treatment. It's well known that early detection and better treatment means that survival rates after a breast cancer diagnosis are improving.
"Being diagnosed with breast cancer is never in someone's life plan - and the costs that come with it are equally unexpected. What people often don't realise is that being treated for or living with breast cancer comes with hidden additional costs, such as travel for treatment, hospital car parking, additional childcare and replacement clothing in some cases. Time off work leading to lower income or no income is only part of the financial impact.
"People having treatment are often more sensitive to the cold leading to increased heating bills. It all adds up. Without the financial safety net of critical illness protection, these additional expenses could cause a lot of additional worry - and extra money worries are the last thing you need when you're faced with a breast cancer diagnosis."
Worryingly financial wellbeing research* from Aegon UK found that fewer women (21%) than men (30%) are confident that they could financially handle a major unexpected expense.
The survey also found 33% of women said that feeling under prepared for a financial emergency is a key cause of their money worries, versus just 26% of men. And more women (32%) than men (27%) reported they were just getting by financially.
Jacobs commented: "Our customers have taken responsibility to ensure they have peace of mind should they be diagnosed with breast cancer. This has allowed us to help those diagnosed. We want to continue helping those diagnosed in the future, but we can only do that if they've made the decision to protect themselves against the unexpected. There are too many people putting themselves at risk by not having this financial protection in place."
The numbers: Aegon critical illness cancer and breast cancer claims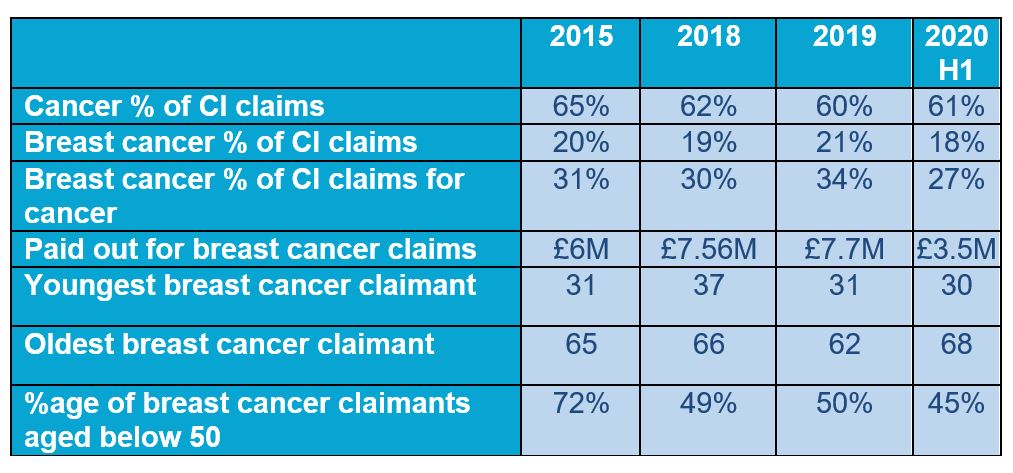 To find out more, Aegon has produced a factsheet to provide customers with information and support material: Spotlight on breast cancer
References
*Financial Wellbeing report 2. All figures, unless otherwise stated, are from YouGov Plc. Total sample size was 2,000 employees. Fieldwork was undertaken between 5 - 16 December 2019. The survey was carried out online. The figures have been weighted and are representative of British business size.
Further information
Stephanie Melrose
PR Manager
Aegon UK
Mob: 07740897621
Notes to Editors
In the UK, Aegon offers retirement, workplace savings and protection solutions to over three million customers. Aegon employs around 2000 people in the UK and together with a further 800 people employed by Atos, we serve the needs of our customers. More information: aegon.co.uk
As an international life insurance, pensions and asset management group based in The Hague, Aegon has businesses in over twenty markets in the Americas, Europe and Asia. Aegon companies employ approximately 26,000 people and have millions of customers across the globe. Further information: aegon.com
Figures correct as of November 2019