Aegon's Ronnie Taylor on the CoFunds re-platforming
Professional Adviser
Monday, 26 August 2019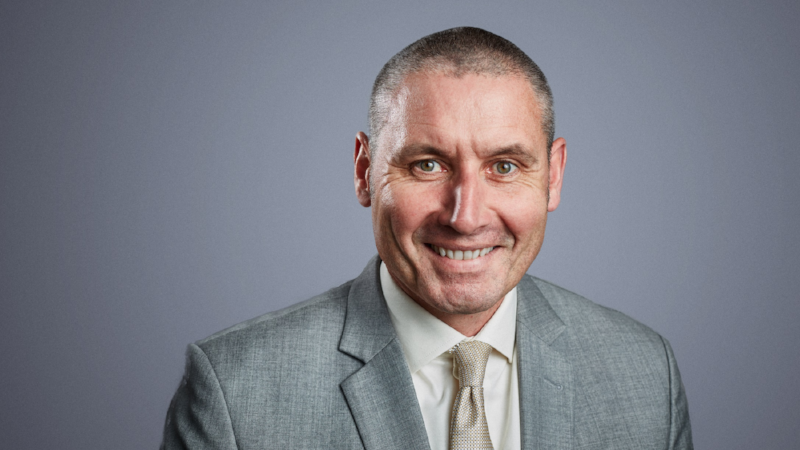 For intermediaries only
May 2018 was when Ronnie Taylor joined Aegon as its chief distribution officer and yet - with the greatest of respect to Taylor, who was undoubtedly a shrewd addition to the company's senior management team - it seems more likely most of Aegon's employees and customers will remember that month for an entirely different reason.
For Taylor started working at the Dutch pensions and life insurance giant just one week after it completed the migration of 400,000 advised clients and £37bn of assets from the old Cofunds technology to its new, GBST-powered investment platform.
The struggles advisers and paraplanners faced after that migration of Aegon's entire client book over just one weekend have been documented at length in Professional Adviser. Following in the footsteps of Aviva's trouble-hit migration, Aegon suffered from similar issues. Advisers and their teams were unable to access the platform consistently, functionality across the technology was temperamental at best and even carrying out transactions and payments proved troublesome.
The issues were so severe that, five weeks after the migration took place, Aegon wrote an apology to clients of the platform it bought for £140m back in 2016, stating it was sorry for allowing service levels to fall"below the standards" expected of it.
Even now, 14 months on from the launch of the new platform - the moment that kick-started all of the problems - Aegon is still trying to drag itself back to where it expected to be on day-one after the migration. And even that modest target is apparently still six to nine months away.
"We are still on a recovery journey with Cofunds," says Taylor, when Professional Adviser spoke with him exclusively this week."You can look up where our main focus has been in the last 15 months - initially it was to improve resourcing and make sure we had the right operational resource in place, then we moved on to improving processes."
More recently, Taylor says, Aegon has been adding backing capability that was not replicated when the platform initially launched."That is the journey we are still going on," he continues."We have just carried out a big set of summer releases, which move on other areas of the platform and we will continue to enhance the platform - probably over the next six to nine months - to get us back to where we want it to be."
'We just underestimated it'
Much has been said and written about the perils and pitfalls of re-platforming over the last few years - no small amount by Professional Adviser. Some experts argue it is next to impossible to move a platform of Cofunds' scale and size from one underlying technology to another provider without causing disruption to users. A few go further still, suggesting a level of chaos is inevitable from a project akin to fixing a jet engine at 30,000 feet.
In Taylor's view, however, Aegon could actually have made the transition without all of the disruption and pain that followed. Pushed on whether what happened was down to a degree of hubris, he does not wholly disagree. Indeed, while he only joined the business just after the migration was completed, he admits the business underestimated the scale of the challenge involved.
"We thought we got that right," he says."We thought we had covered all the key processes and the capabilities but clearly that wasn't the case - so we should have taken a bit longer. The intention was for it to be a seamless switch but there is a complexity when you are dealing with that number of different advisers, different business models and different processes. We just underestimated it."
As for other misjudgements by the business, Taylor believes Aegon did not completely understand the advisers who used Cofunds."The actual move of customer data and all that was on Cofunds onto the new platform works really well," he argues."What we really underestimated - and we have learned a big lesson here - is just how integrated Cofunds was into advisers' businesses and all the different systems they use.
"And we probably also underestimated some of the key core capability Cofunds had, which was absolutely crucial to advisers. So as we moved to what we thought was a more contemporary, modern platform, we did not appreciate just how much what we were moving on from meant to advisers."
Looking ahead, Taylor believes the most important lesson Aegon can learn from the last 14 months is that it needs to listen more to advisers - something he believes the company did not do particularly well before the launch of the new platform.
"Coming out of this, the biggest lesson for us is to really listen much more to adviser feedback and prioritise the areas advisers want - in terms of our development schedule over and above everything else," he says."Clearly, there will be regulatory considerations but getting adviser feedback and adviser opinions and developing the platform for them - that is something we lost sight of a bit when we did the migration."
Regaining trust
One of the toughest challenges Aegon now faces is to regain the trust it lost through the re-platforming. Indeed, one of the most-read articles on Professional Adviser's website over the whole of last year was an adviser expressing doubts that Aegon would ever fully recover its reputation after the difficulties and inconveniences it had put advisers, paraplanners and clients through.
As part of his duties as chief distribution officer, Taylor runs the 250-person team that communicates with advisers around the country. It was the relationships of this team that would have been put under considerable strain as advisers and clients suffered over the last 14 months - after all, as most people's first point of contact at Aegon, they would have taken a disproportionate amount of the heat for the tech problems.
"It has been difficult on them," Taylor readily acknowledges."And we're not through it yet. The morale of people within Aegon has absolutely mirrored that of advisers because they are dealing with them day in, day out. They see the problems and they take it personally."
"It was a really challenging period over the first few months post-migration, but the way the team has rallied together to start to improve things for advisers has been very impressive. I don't know how apparent that was to the advice community, but there is lots of really great teamwork bringing everything together."
In most areas of the market, Taylor asserts, Aegon's relationships with advisers are"really strong" but he concedes the relationships with those who went through"the Cofunds experience" remain strained."I have to say, advisers have been incredibly patient and they have given us time to fix things," he continues."They are listening to what we are doing."
"And, as I say, we are carrying out a number of releases this summer that will bring some capability back. Fundamentally, though, advisers want to see us deliver. Talk is cheap and it is quite easy for us to say things are going to be better but, until we deliver and get them back to where they were before and beyond, advisers are going to remain sceptical."
To a certain extent, Taylor points out, the issue of rebuilding trust is something over which he has limited control."Ultimately it is the advisers' decision rather than mine," he admits."They will take their own time to choose although, given the relationships we have and the conversations I am seeing, I am hopeful. I am in a fortunate position as I know what's coming and, as we came out of the end of this year and into next, I believe we will be in a much healthier position."
"But, listen, I do not take it for granted that, just because we have rebuilt things and put things back in place, everything goes back to how it was. Of course, advisers have choices as to who they use and where they put their money but I would hope, if I am talking to you this time next year, we will be in very different shape."
Forced loyalty?
It is no secret that moving assets from one platform to another is a complex and time-consuming task. The vast majority of advisers rarely move their client books between platforms and this is clearly a major concern for the whole sector - indeed, the Financial Conduct Authority's investment platform market study remedies have focused on increasing competition by making switching cheaper, easier and more accessible.
Switching can be so tough, in fact, that consultancy the lang cat even dubbed the platform market"broken" after Aviva's net flows appeared barely to suffer in the wake of its own re-platforming problems. The platform gurus laid the blame firmly at the door of the difficulties of switching.
That being so, would Taylor consider Aegon fortunate that it did not suffer much more extreme outflows as a result of its own issues? Perhaps unsurprisingly, he says he would phrase it differently. Although he acknowledges Aegon could well be in a worse position if advisers could remove client money more easily, he believes the company has received"a great deal of patience and support from advisers" while it works on addressing its problems.
"It is the nature of platforms and platform businesses that they are so embedded in advisers' businesses it is hard to move things across," he continues."Nevertheless, we cannot use that as an excuse while improving and fixing things."
"We have clearly been fortunate in that not many advisory firms have moved away from us - advisers have shown us a lot of loyalty and patience. And we need to reward that by not just giving them back what they had before but taking on the vision we shared with them prior to the migration."
Where next?
As Taylor says, then, in six to nine months' time Aegon plans to have its platform at the point it should have been when it launched back in May 2018. It should not be overlooked, however, that Aegon's original plan was to merge Aegon Retirement Choices with the Cofunds platform once the migration took place.
In fact, under its original plans, ARC was meant to join Cofunds on the new, updated software before the end of 2018. According to Taylor, though, it will be a while until those early plans are fulfilled. The two platforms have different strengths and weaknesses, he points out, and it will probably take Aegon until the end of 2020 to bring them together.
"That will be driven by advisers, rather than us," he adds."If they are happy with different platforms, then we will leave it like that. If they want to see us moving more together then that is what we will focus on."
There are broader questions for Aegon to answer too - for example, if the platforms become similar or merge completely, what will happen to the very different pricing structures? If no changes are made then, when the platforms become one, it could end up that an adviser firm with clients on ARC could be paying very different fees to an adviser firm that has clients on the new platform.
"We will need to think hard about how we harmonise those because a lot of what we have in place is historical and things have evolved," says Taylor."So, as we talk about platform convergence, we need to think of the broader convergence of the business, what it means for the support we offer advisers and what it means for pricing for clients. All of that needs to be part of the mix."
As for developing the new platform - once it returns to where it should have been back in May 2018 - Taylor says Aegon will have one major priority: ease of use."If people want to see us add more to the platform then, absolutely, we will," he says.
"More and more, though, we want to make this an easier experience for advisers. We want Aegon to be seen as plugging in well with the infrastructure in advisers' offices. In the second half of the year, then, that is where we would really like to focus.
"But while ease of use and integration with adviser back-offices and infrastructure feels like the next thing we need to do, if we find advisers are saying they want to see us focus on another area, then that is what we will do. As I say, it will all be driven by adviser feedback."
This article was written by Tom Ellis for Professional Adviser and was legally licensed through the NewsCred publisher network. Please direct all licensing questions to legal@newscred.com.