Aegon's Risk-Managed Portfolios achieve Defaqto 5 Diamond Rating
Aegon Press Team
Thursday, 8 October 2020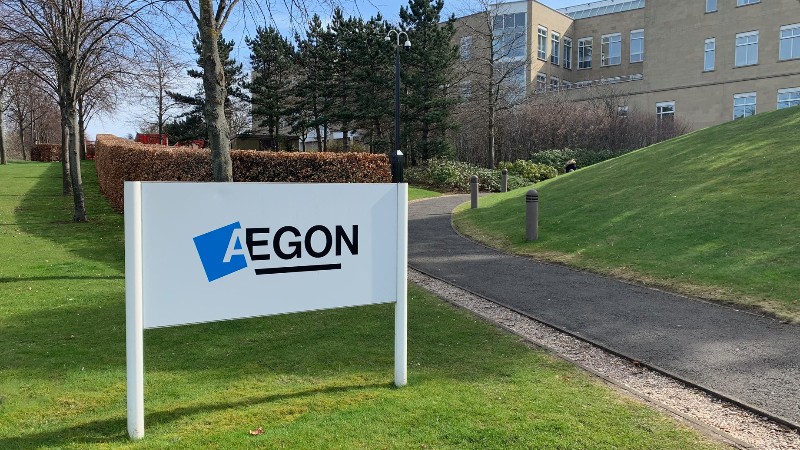 Aegon UK's first OEIC multi-wrapper funds to be made widely available to its customers achieves top rating from well-known independent financial information and technology business
The 5 Diamond Rating signifies that the Risk-Managed Portfolios provide an excellent all round offering relative to the peer group, including features such as charges, portfolio management team and investment process.
The Diamond Ratings from Defaqto are designed to help advisers and their clients make better informed decisions
Aegon UK's Risk-Managed Portfolios have been awarded the top rating of 5 Diamonds by the independent financial information and technology business, Defaqto. The rating signifies that the fund range, which launched in July 2020, provides an excellent all round offering relative to the peer group, including features such as charges, portfolio management team and investment process.
The Diamond Ratings from Defaqto are designed to help advisers and their clients make better informed decisions by providing an independent rating of 1 to 5 based on a detailed and well-structured scoring process.
The ratings are calculated using a scoring method called Data Numerical Analysis (DNA). That means each fund element is scored 1 to 5, with a score of 5 denoting that the fund range has the highest characteristics in the market for that element and a score of 1 indicating it has the lowest. Totalling the individual DNA scores gives the overall DNA score, which Defaqto use to rank the funds and fund families. The process uniquely combines a quantitative assessment of both performance and numerous other data points, including manager tenure and costs.
Tim Orton, Managing Director for Investment Solutions at Aegon said: "We worked hard to develop a range that meets the needs of today's advisers and their customers, providing a complete multi-asset solution at a competitive fee. The 5 Diamond Rating from Defaqto confirms that the Risk-Managed Portfolios are a very compelling proposition."
Aegon UK launched its diversified Risk-Managed portfolios in July 2020 and the range, which comprises of six multi-asset funds is available to pension, ISA or GIA investors using either Aegon Retirement Choices or the Aegon Platform.
With a low ongoing charges figure (OCF) fixed at 0.25% per annum, Aegon's Risk-Managed range is focused on offering investors a simple and cost-effective means to grow their savings over the long-term. Each of the funds has a different risk and return profile to reflect investor needs and to help support the advice processes.
The funds are managed by Richard Whitehall, Head of Portfolio Management at Aegon who, alongside his team, works with Morningstar¹ to determine the optimal asset allocation for each fund. The funds use low cost passive components, predominantly provided by BlackRock.²
References
All figures correct as at December 2019.
Multi-asset figures correct as at July 2020.
¹Morningstar refers to the Morningstar Investment Management group which includes Morningstar Investment Management Europe Limited, an FCA regulated firm, which is the entity providing the advice.
²Asset allocation input provider and underlying fund managers can change
About Defaqto
Defaqto is an independent financial information and technology business. Its unbiased fund and product information provided as expert Ratings, coupled with its market-leading software solutions helps consumers, financial institutions and financial advisers make better informed financial decisions.
Defaqto has been operating for over 25 years and works independently. Defaqto employs over 60 analysts spending 400 hours a day monitoring the market and analysing more than 43,000 financial products and funds in the UK, ensuring that the information provided is accurate and up to date.
Past performance isn't a reliable indicator of future performance.
There's no guarantee fund objectives will be met. The value of investments may go down as well as up and investors may get back less than they invest. Although there is no fixed term, customers must be prepared to invest for the medium to long term of at least five years, ideally longer.
Link Fund Solutions Limited (LF) is the authorised corporate director of the LF Aegon Risk-Managed Funds. This means they're responsible for the operation of the funds in accordance with the regulations.
Further information
Alex Messis
PR Manager
Aegon UK
07713 315 224
Notes to Editors
In the UK, Aegon offers retirement, workplace savings and protection solutions to over three million customers. Aegon employs around 2000 people in the UK and together with a further 800 people employed by Atos, we serve the needs of our customers. More information: aegon.co.uk
As an international life insurance, pensions and asset management group based in The Hague, Aegon has businesses in over twenty markets in the Americas, Europe and Asia. Aegon companies employ approximately 26,000 people and have millions of customers across the globe. Further information: aegon.com
Figures correct as of November 2019