Aegon report shines light on perceptions of financial advice
Aegon Press Team
Monday, 17 August 2020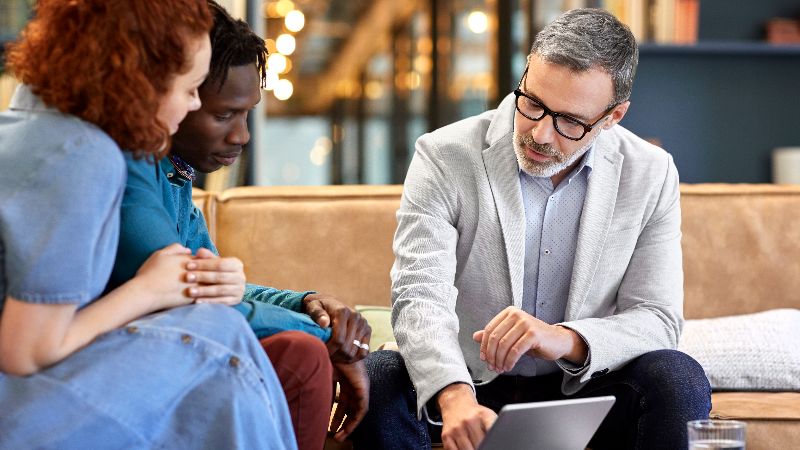 Launch of new guide provides insight into how the UK public view financial advice
Provides fascinating insights on advisers
Highlights a strong benefit of professional advice is the peace of mind from knowing decisions are tailored to the client
Provides analysis of the dramatic differences between those who take advice and those who don't
As part of its 'Advice Makes Sense' initiative, promoting the value and importance of advice, Aegon has unveiled a new guide for advisers that builds a vivid picture on how advice is perceived in the UK.
The guide 'Perceptions of financial advice' focuses on the views of more affluent individuals. It sets out to establish the main reasons why these people chose not to take advice. It finds:
94% of those who have an adviser are either happy or very happy with the service they receive
And yet, just 17% of wealthier individuals have an adviser
Wealthier non-advised individuals report the main barriers to seeking advice are that they feel able to manage their finances themselves (53%), the cost (33%), trust in advisers (24%) and the fact they have financial plans in place already (21%)
Perceptions of financial advice guide
The guide is an essential read for advisers to gain insight into the thought processes of clients and prospects as it as establishes what these barriers are based on and whether they can be overcome.
For example, while a majority of wealthier people say they are able to manage their finances themselves when they are asked about specific financial decisions they would be confident making, just 19% say they would be confident setting retirement goals and deciding where to invest, while just 20% would be confident reviewing their investment performance and making changes.
Similarly, when asked what the costs of advice 83% say they are not actually sure and 75% think advisers are paid on commission.
While around a quarter (24%) report that trust in advice is an issue, the report finds that in addition to 94% of advised clients reporting high satisfaction levels, advisers are also by the far the most trusted group when it comes to helping people achieve their life goals among advised clients (83%) with the next most popular option being government services like the Money and Pensions Service.
New hub designed to encourage customer take up of advice
Given many of the barriers people report are based on misconceptions or a lack of information it suggests there is an excellent opportunity for advisers to convert some of these people into clients. To support them, a customer facing version of Aegon's Advice Makes Sense hub provides a range of materials and information to inform potential clients on the value of advice and overcome misconceptions. Materials include:
a guide 'Why Take Financial Advice'
a short video on all the ways an adviser can support individuals and help them meet their financial goals
a case study highlighting the benefits of seeking financial advice
Ronnie Taylor, Chief Distribution Officer at Aegon, comments:
"Our research shows that despite the weight of evidence showing the benefits of advice, there are a variety of reasons that are stopping more people accessing it. In fact, statistics show that even among older, more affluent consumers only about one in six currently takes advice.
"Having a better understanding of the general perceptions people have about advice is key to unlocking potential clients and helping more people benefit from financial advice. This is particularly relevant in the current climate as individuals, in the shadow of Coronavirus uncertainty, grapple with the big decisions about their financial future.
"In this guide we've lifted the lid on the advice market with detailed insight into the differences in perceptions of advice between those who have an adviser and those who do not, and examine how well informed the general population is about the potential of advice to support them.
"The insight is a useful addition to a growing range of helpful material on our newly launched hub providing tangible support to advisers and their clients through these uncertain times."
References
*Research with 2,000 individuals conducted via Respondi July 2019
Notes to Editors
In the UK, Aegon offers retirement, workplace savings and protection solutions to over three million customers. Aegon employs around 2000 people in the UK and together with a further 800 people employed by Atos, we serve the needs of our customers. More information: aegon.co.uk
As an international life insurance, pensions and asset management group based in The Hague, Aegon has businesses in over twenty markets in the Americas, Europe and Asia. Aegon companies employ approximately 26,000 people and have millions of customers across the globe. Further information: aegon.com
Figures correct as of November 2019