Aegon reinforces email security & communications with launch of Unipass Mailock
Aegon Press Team
Tuesday, 11 August 2020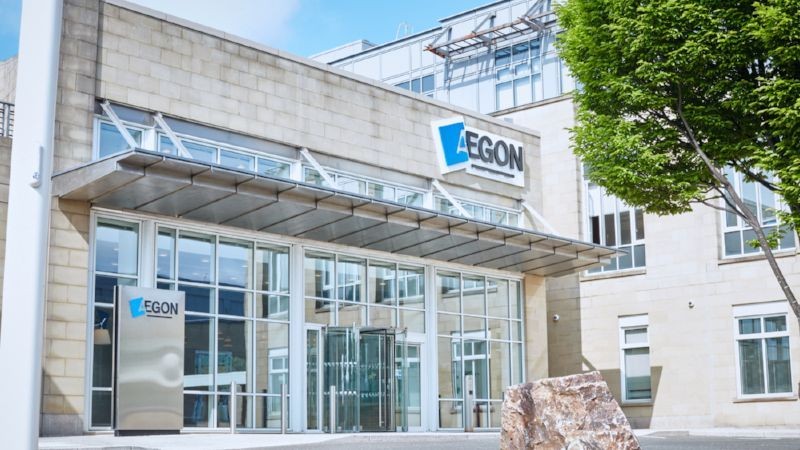 Aegon UK has launched Unipass Mailock, a secure email communication system provided by Origo and Beyond Encryption. Unipass Mailock will add to Aegon's data controls to prevent sensitive information being issued and secure data that might be at risk of cyber-crime.
The Unipass Mailock system uses advanced encryption to make sure both the sender and recipient can precisely authenticate each other's identity, enabling providers, advisers and their clients to communicate safe in the knowledge that they know exactly who they are communicating with.
Origo provides secure email services and infrastructure to thousands of industry professionals and the company is seeking to help combat the threat of data breaches, particularly those by email, often resulting from human error.
As well as data breaches resulting from human error, fraud from email interception is a very real issue with figures from UK Finance* highlighting the Push Payment Fraud, resulted in hundreds of millions of pounds of losses last year. This form of fraud often involves the interception of emails and encouraging an individual to make a payment to an account controlled by a scammer.
Ronnie Taylor, Chief Distribution Officer, at Aegon said:
"This initiative is another enhancement designed to help keep advisers and their customers safe. We have a responsibility to protect sensitive data in all our communications and the launch of the Unipass Mailock system adds to the existing system controls we have in place to protect against fraud. The flexibility of the solution means that regardless of whether an adviser is already using it with their clients or it's their first time, the integration with Unipass Identify makes it an effortless process."
Anthony Rafferty, Managing Director, Origo said:
"Reports of data breaches are arising on a regular basis. We are operating in a world where disclosure of information through cyber-crime and/or simple human error is now a threat on many levels, including regulatory, to providers, advisers and their clients alike. One way we can better keep our data and communications secure is by incorporating a military-grade encrypted email within our processes and procedures. This needs to become the norm if companies and individuals want to reduce risks when sending personal and confidential information via email."
Further information
*UK Finance - https://www.ukfinance.org.uk/uk-finance-cross-sector-cooperation-needed-tackle-rise-authorised-push-payment-fraud
Aegon: Jonathan.henderson@aegon.co.uk 0797240425
Origo: Rob Kingsbury. KGR Media Services. 07900 931 305
Notes to Editors
In the UK, Aegon offers retirement, workplace savings and protection solutions to over three million customers. Aegon employs around 2000 people in the UK and together with a further 800 people employed by Atos, we serve the needs of our customers. More information: aegon.co.uk
As an international life insurance, pensions and asset management group based in The Hague, Aegon has businesses in over twenty markets in the Americas, Europe and Asia. Aegon companies employ approximately 26,000 people and have millions of customers across the globe. Further information: aegon.com
Figures correct as of November 2019
About Origo
Origo is the FinTech company dedicated to improving connectivity between financial services companies, boosting efficiencies, improving performance and reducing integration costs for industry participants, while significantly improving financial outcomes for consumers.
About Beyond Encryption
Beyond Encryption is the leading provider of secure email and communications in the UK. It uses recipient-authenticated military-grade systems to comply with the Information Commissioners Office [ICO], FCA [including Mifid II] & GDPR requirements for the UK financial services sector. Unipass Mailock is the secured system that has been developed between Origo & Beyond Encryption using Origo's existing financial services infrastructure.