Aegon pays £128.6m in protection claims in 2018
Aegon Press Team
Monday, 29 April 2019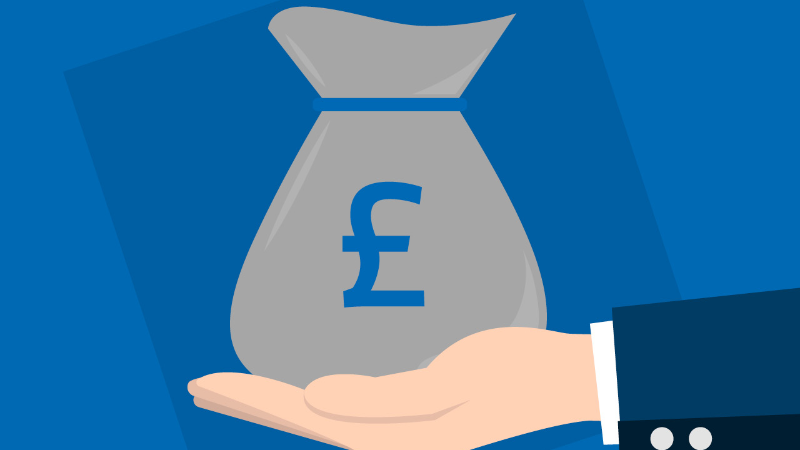 Aegon UK has today published individual protection claims data which shows a total of £128.6 million was paid in claims across all protection benefits, helping more than 1,552 families and businesses in 2018.
The percentage of life and critical illness (CI) claims paid remains broadly in line with 2017 at 98% and 93% respectively.
Life protection claims
The latest figures from Aegon UK reveal that 98% of all life claims were paid in 2018 to 742 families and businesses, representing payments amounting to £67.1 million.
The average size of claim paid was £90,435 and the average age at claim was 62 years old. Cancer continued to be the most common cause of death for a life claim (47%), followed by heart-related conditions (21%).
Terminal illness claims
Life policies also include the sometimes overlooked terminal illness benefit, which means the policy will pay out on diagnosis of an illness, where life expectancy is 12 months or less. These claims are assessed separately from life protection claims.
Twenty three percent of life claims were paid early under Aegon's terminal illness definition and Aegon paid 95% of all terminal illness claims it received. In total, £23 million was paid for terminal illness claims in 2018, helping more than 200 families and businesses put their finances in order before the insured person's death.
Critical illness claims
Aegon paid 93% of critical illness claims, which represented payments of £37.4 million.
The average size of claim paid was £80,644 and the average age at claim was 50 years old.
The 'big three' critical illnesses – cancer, heart attack and stroke – accounted for 81% of critical illness claims. Cancer alone accounted for 62% of critical illness claims in 2018, followed by heart attacks (12%) and strokes (7%).
Of the critical illness claims declined in 2018, nearly 5% were due to the definition not being met and the remaining 2% were due to misrepresentation.
Simon Jacobs, Head of Claims and Underwriting at Aegon UK, said:
"These figures represent people, businesses and families who are going through some of the most difficult times in their lives, and we're proud to have been able to help them through that.
"The claim is the heart of every protection policy. When customers have to make a claim and deal with the emotional and financial upheaval a death or illness can bring, our experienced team of claims assessors support them through every step.
"In terms of figures, our claims performance is consistent – paying 98% of life, 93% of critical illness and 93% of income protection claims.
"We've reported our claims statistics for around eight years and over this time we've worked hard to reduce incidents of misrepresentation and make sure that customers receive the best claims experience.
"The customer experience at point of claim is just as important as the number of claims paid."
Income protection claims
Aegon's income protection claims experience reveals that last year, Aegon UK paid 93% of new claims received, and over £561,000 in regular monthly benefits. Cancer was the most common reason for IP claims (27%) in 2018.
Simon Jacobs, Head of Claims and Underwriting at Aegon UK, on income protection claims figures: "The low number of claims we continue to receive on this type of protection policy can impact the figures dramatically. With only 29 claims received last year, a single decline can make a big difference. The number of claims we've paid has remained static. However, while we don't believe this data can provide any meaningful like-for-like comparison, we continue to share it for the sake of complete transparency for advisers and customers."
Further information
These figures have been compiled using the ABI guidance for calculating claims statistics.
Stephanie Melrose
PR Manager
Aegon UK
Tel: 0131 549 6743
Mob: 0774 089 7621
Notes to Editors
In the UK, Aegon offers retirement, workplace savings and protection solutions to more than three million customers and employs more than 3,000 staff. More information:

aegon.co.uk
As an international life insurance, pensions and asset management company based in The Hague, Aegon has businesses in over twenty markets in the Americas, Europe and Asia. Aegon companies employ over 25,000 people and have millions of customers across the globe. Further information:

aegon.com
Aegon is a brand name of Scottish Equitable plc. Scottish Equitable plc, registered office: Edinburgh Park, Edinburgh EH12 9SE. Registered in Scotland (No. 144517). Authorised by the Prudential Regulation Authority and regulated by the Financial Conduct Authority and the Prudential Regulation Authority. Financial Services Register number 165548. An Aegon company. www.aegon.co.uk
© 2019 Aegon UK plc.