Aegon OEICs offered by Nationwide pass £500m in first year
Aegon Press Team
Tuesday, 14 July 2020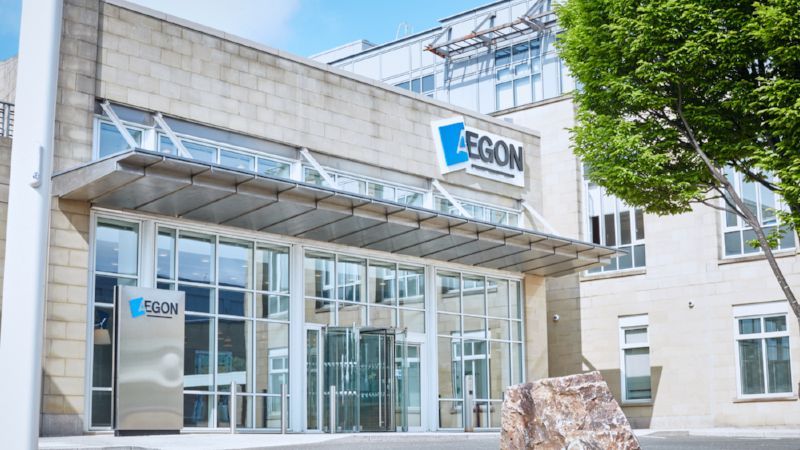 The LF Aegon Multi-Asset funds, launched in May 2019, are Aegon's first OEIC range
The funds are used by Nationwide Building Society as its primary investment offer to clients
As OEICs, the funds can be held in an ISA or general savings wrapper
Rapid growth in assets demonstrates customer engagement with new range
Aegon has exceeded £500 million in its first OEICs range, which is used exclusively by Nationwide Building Society as its primary investment offer to clients.
Launched in May 2019, the LF Aegon Multi-Asset funds can be held in an ISA or GIA by clients using the Nationwide Building Society's direct investing platform. Designed to offer a whole investment portfolio in a single fund, the range includes five capital growth funds and two income funds and each is matched to a different risk / reward appetite on a scale of 1 to 5.
Aegon has over 35 years' experience providing client-focused multi-asset solutions and manages over £60 billion of insured investment assets on behalf of clients. The launch of Aegon's first OEICs range a year ago built on this experience, broadening out it's offering beyond pension-only funds.
Tim Orton, Managing Director for Investment Solutions at Aegon comments:
"It's a significant milestone to reach £500 million held in our first Aegon OEICs. While Aegon has over three decades of experience in offering multi-asset solutions, these are the first OEIC funds to launch under the Aegon brand. The range of funds are designed to be a one-stop solution for investors, offering a diversified portfolio within a single fund. They're a key element in our partnership with Nationwide Building Society to support their direct investment offer to clients. We are committed to offering value for money for both advisers and their clients; and we are pleased to see that these funds have proved to be popular."
Jason Hurwood, Director of Investments, Insurance and Protection at Nationwide Building Society said:
"Reaching £500m in Assets Under Administration in our Primary Funds range is a significant milestone and we are pleased with the growth and performance that has been achieved and how these funds are meeting our members Investment needs. This growth and popularity further demonstrates the strength of our partnership with Aegon in offering Investment Product and Fund Solutions that provide value for money and performance that our members expect."
Further information
Alex Messis
PR Manager
07713 315 224
Notes to Editors
In the UK, Aegon offers retirement, workplace savings and protection solutions to over three million customers. Aegon employs around 2000 people in the UK and together with a further 800 people employed by Atos, we serve the needs of our customers. More information: aegon.co.uk
As an international life insurance, pensions and asset management group based in The Hague, Aegon has businesses in over twenty markets in the Americas, Europe and Asia. Aegon companies employ approximately 26,000 people and have millions of customers across the globe. Further information: aegon.com
Figures correct as of November 2019