Aegon named Protection Provider of the Year by SimplyBiz
Aegon Press Team
Wednesday, 3 June 2020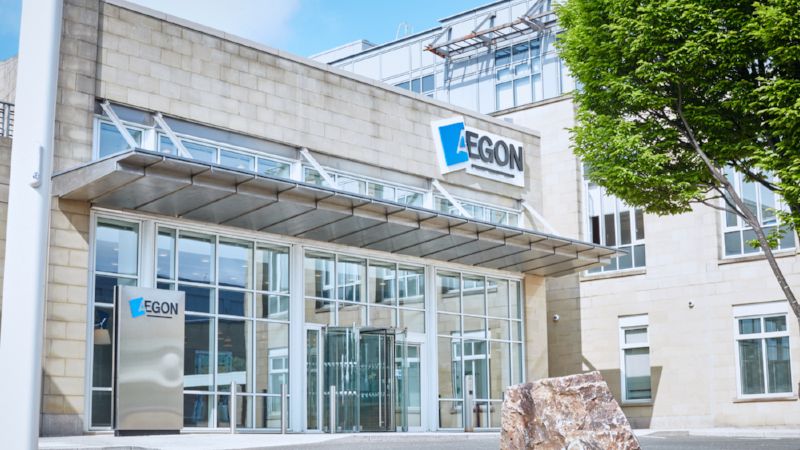 And named as a runner up in the category for Overall Provider.
Aegon scooped the award for Protection Provider of the Year at the virtual SimplyBiz Group Annual Partnership awards on 21 May 2020.
The award recognises the support Aegon has delivered as a provider on the Simply Protect panel.
The SimplyBiz Group Annual Partnership awards seek to recognise industry excellence across providers and partners of The SimplyBiz Group. The categories are judged each year by the senior management team based on both member and staff feedback on client experience, member support and industry innovation among other things.
Stephen Crosbie, Protection Director at Aegon, comments:
"We're delighted to be named Protection Provider of the Year by The SimplyBiz Group. Aegon's protection business has had a long-standing relationship with SimplyBiz and it's great to be recognised for what we do to support their protection advisers. We've invested heavily in developing our proposition in the last year and will continue to do so, to constantly improve and enhance the adviser and customer journey when it comes to applying for protection products.
"News like this is especially welcome just now when the protection industry is going through such a challenging time. We've worked really hard to support advisers and customers during this particularly tricky time to ensure families and businesses continue to see the benefits of financial protection. Protection has never been more important for customers, and advisers are central to helping deliver that message."
Dan Russell, Managing Director of SimplyBiz Investment Services, comments:
"As a new addition to the Simply Protect proposition in 2019, Aegon was very deservedly awarded Protection Provider of the Year as they worked tirelessly to provide seamless integration with the Simply Protect proposition and offer Members access to the most competitive rates available on the market. Both the Agency and Marketing Teams at Aegon should be commended for going above and beyond to ensure a positive transition that added significant value to member propositions and ultimately resulted in a better experience for policy holders and clients.
"In addition, Aegon was also a very strong contender for overall Partner of the Year, which is assessed more broadly across all areas. Throughout 2019, Aegon has made significant developments to its proposition in response to adviser feedback, demonstrating a clear commitment to the advice market and to providing solutions that address evolving client needs in the retirement and protection arenas."
Aegon has made some significant protection proposition developments in the last year.
Most recently a new 2-year income protection (IP) option was added for both personal and executive income protection, offering customers a choice of income protection cover at a more affordable cost.
The last year has also seen the introduction of signature-free trusts for Relevant Life, a new online service for Business Protection and Relevant Life and the launch of Policy Plus, a range of support services for customers or their immediate family.
Further information
Stephanie Melrose
PR Manager
Aegon UK
Mob: 07740897621
Notes to Editors
In the UK, Aegon offers retirement, workplace savings and protection solutions to over three million customers. Aegon employs around 2000 people in the UK and together with a further 800 people employed by Atos, we serve the needs of our customers. More information: aegon.co.uk
As an international life insurance, pensions and asset management group based in The Hague, Aegon has businesses in over twenty markets in the Americas, Europe and Asia. Aegon companies employ approximately 26,000 people and have millions of customers across the globe. Further information: aegon.com
Figures correct as of November 2019