Aegon Master Trust appoints new trustee
Aegon Press Team
Tuesday, 1 June 2021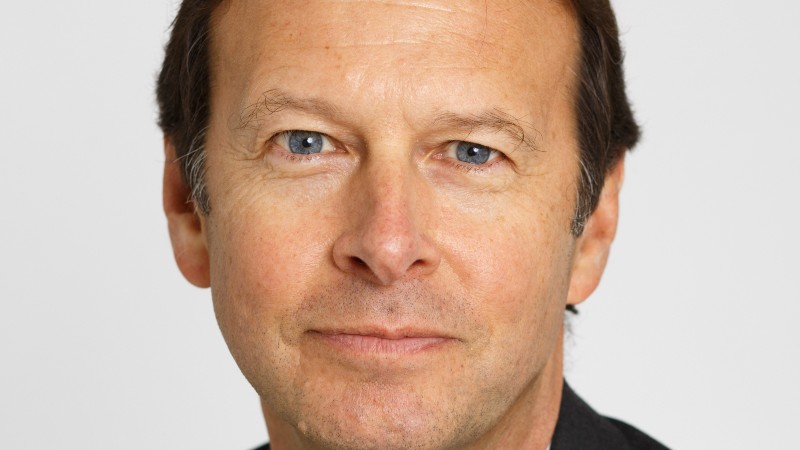 Aegon UK has announced the appointment of Graeme Griffiths as a trustee of the Aegon Master Trust

Appointment completes move to independent board structure

Appointment brings ESG expertise to the board
Graeme has more than 30 years' experience in asset management and corporate finance, and is currently Chief Operating Officer of the Principles for Responsible Investment (PRI), a UN-backed initiative supported by 4,000 investor signatories and over $100tn in assets. He has previously held senior investment positions with AB Bernstein and Vontobel Asset Management — in their respective value and quality growth equities teams — and with J.P. Morgan and KPMG.
Graeme currently serves on a number of other boards, including as a non-executive director of the Chartered Alternative Investment Analyst Association, which seeks to improve investment and societal outcomes of capital allocation through professional education, transparency and thought leadership across the alternative investments sector.
Brings ESG expertise to the board
The addition of a new independent trustee with experience of ESG considerations follows the move last year to incorporate ESG factors into Aegon's LifePath default funds for Master Trust and TargetPlan customers. Aegon's Master Trust now includes a significant ESG allocation in its default funds: the BlackRock LifePath default fund used now has more than half of its assets invested in ESG strategies.
Aegon also recently announced its intention to achieve net zero carbon emissions across its default pension fund ranges by 2050.
Completes transition to independent board
The appointment follows the change in the Aegon Master Trust Board from an affiliate board structure to a fully independent board structure that was announced in December 2020.
This change was made in response to client and consultant feedback enabling further external oversight and expertise for the benefit of scheme members.
Previous Aegon trustees, Ronnie Taylor and Phil Tervit continue to work closely with the board in their new roles as Scheme Strategists.
Ian Pittaway, Chair of Aegon Master Trust comments:
"When we announced changes to the Aegon Master Trust board in December we set out to find a trustee with extensive investment experience, centred around the ESG considerations in workplace pensions to be the final piece in an already diverse and highly regarded governance board.
"We are delighted to welcome Graeme to our trustee board. His wide breadth of investment experience and his ESG related credentials strengthens the board's pedigree and completes an industry leading board that can confidently represent all of the core interests of members.
"With years of industry experience, the Aegon Master Trust board knows just what it takes to run a compliant and successful Master Trust in the best interests of the employers and scheme members at all times. Graeme's contribution to this will be invaluable."
Graeme Griffiths, trustee comments:
"Well-planned, regular saving during our working lives is fundamental to our financial well-being in retirement. Given the important role the Aegon Master Trust board plays in representing the needs and interests of its members, it is a great privilege to be joining the board at this time. I look forward to working with the team to help ensure the scheme continues to provide good value to its members and seeks to improve the service offering wherever possible. In particular, I am keen to ensure that major sustainability issues, including climate change, are appropriately reflected in the default fund design and in the range of other investment choices on offer."
The Aegon Master Trust Board
Ian Pittaway, non-affiliated trustee and Chair of the Aegon Master Trust board, is the Senior Partner of Sacker & Partners. He acts as a legal adviser for several pension schemes. As an independent chairman of several pension funds, he has extensive experience of the issues faced by trustee boards.
Alison Bostock, non-affiliated trustee, is an actuary and has worked in pensions since 1990, advising trustees and sponsors of defined benefit and defined contribution schemes for 25 years before becoming a full time trustee as a director of PTL Governance Limited. Alison has an in depth knowledge of the legal framework and regulatory requirements for defined contribution schemes.
Helen Parker, non-affiliated trustee, Helen has 30 years' experience of working as a consumer champion. She was Deputy Chief Executive of Which?, Europe's largest independent consumer organisation, and now has a number of roles with a focus on consumer engagement and protection. These include being a non-executive Director of the Financial Services Compensation Scheme, which protects consumers if financial services companies fail, and of Healthwatch England, which exists to ensure that people's experiences are used to improve the way that health and care services are designed and delivered.
Scheme Strategists
Ronnie Taylor, Chief Distribution Officer, Aegon UK, is an actuary with over thirty years' experience in the workplace savings market. He has previously led the workplace businesses at both Standard Life and Scottish Widows. Ronnie is extremely well-connected in the market and is recognised as a leading figure in the industry. His particular area of focus is making sure the Aegon Master Trust has market-leading communications and engaging material that drives good member outcomes.
Phil Tervit, Finance Director, Aegon UK, is an actuary and has been with Aegon for nine years, giving him a detailed understanding of the business, holding several roles in driving forward its strategic change. Phil has held many senior risk roles, including Chief Risk Officer for a subsidiary insurer. His particular area of focus on the Master Trust Board is ensuring that robust governance is in place, sound investment offerings and financial security.
Further information
Stephanie Melrose
PR Manager
Aegon UK
Mob: 07740897621
Notes to Editors
In the UK, Aegon offers retirement, workplace savings and protection solutions to over three million customers. Aegon employs around 2000 people in the UK and together with a further 800 people employed by Atos, we serve the needs of our customers. More information: www.aegon.co.uk
Aegon's roots go back more than 175 years – to the first half of the nineteenth century. Since then, Aegon has grown into an international company, with businesses in the Americas, Europe and Asia. Today, Aegon is one of the world's leading financial services organisations, providing life insurance, pensions and asset management. Aegon's purpose is to help people achieve a lifetime of financial security. More information on www.aegon.com
Figures correct as of January 2021