Aegon launches guide for consumers on why they should seek advice
Aegon Press Team
Tuesday, 19 November 2019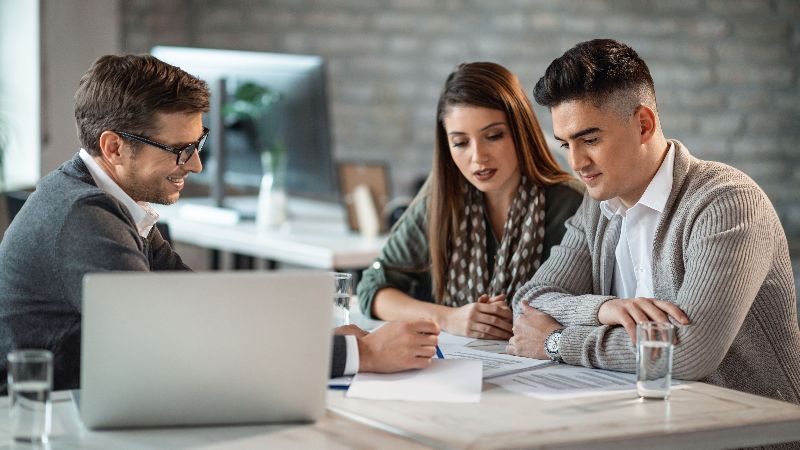 Nearly 5 million individuals* who could comfortably afford advice do not take it
New guide explains the role of an adviser as a 'coach', 'navigator' and 'protector' in people's lives
Having a financial adviser gives individuals greater financial confidence and more control over their financial and personal goals
New research from pension and investment provider, Aegon**, shows that individuals with a financial adviser report greater confidence with money matters, a better relationship with money and crucially the peace of mind that they have a tailored financial plan created by an expert.
The financial benefits of advice are well documented, but the emotional and planning benefits are much less reported. The study carried out among 2000 people into their attitudes to financial advice, reveals:
That amongst those who have not sought advice, peace of mind is seen as the most compelling benefit (35%) of taking advice ahead of specific financial benefits like securing a comfortable retirement (33%).
Three quarters (73%) of people with a financial adviser have clear financial and personal goals and know what they're saving for, compared to just 39% of those who have never used an adviser.
The more people access advice the more they value it. Of those who occasionally use an adviser, 7 in 10 say they were satisfied or very satisfied with the advice they received, but the number rises to more than 9 in 10 of people who receive on going advice.
Among those who have taken advice, the greatest benefit is identified as the peace of mind created by being advised by an expert (55%), followed by the peace of mind that advice is based on you individual's circumstances (54%).
Yet despite these benefits only 1 in 10 of the population has an ongoing relationship with an adviser. Based on analysis of a wide range of factors, including household incomes, the value and level of savings, Aegon estimate there are as many as 4.8m people who could comfortably afford advice but do not to seek it.
To help them and others navigate the complex business of personal finances and the multiple financial decisions to be made, Aegon has produced a simple guide to encourage people to consider financial advice - https://www.aegon.co.uk/advisers/advice-makes-sense.html.The guide, which Aegon will be promoting to consumers over the coming months, demonstrates how financial advice makes sense by outlining the role of the adviser, the support they provide and reinforcing the value they add. Most of all it aims to give individuals the confidence to take the first steps in looking after their individual planning needs.
Decisions on saving, investing and managing spending can make the world of personal finance seem overwhelming. But as Aegon's guide points out, the role of the adviser is key. They help guide individuals through the complex issues in life by coming up with solutions, creating a tailored plan and dealing with the challenges as they arise.
The guide aims to overcome barriers people have to taking advice, such as not knowing how an adviser adds value and looks to spell out the different roles an adviser plays. The guide outlines the role of the adviser as a 'coach' that encourages people to get started with financial planning, the 'navigator' that guides them through the ups and downs along the way and the 'protector' of their wealth who helps maximise their growth and ensures they save in a tax efficient way. Having an adviser working for them delivers these additional attributes and makes advice invaluable.
Ronnie Taylor, Aegon's Chief Distribution Officer, commented:
"Navigating life's big financial decisions to make the most of your money is hugely important and takes a lot of careful planning and consideration. Some people look at advice as a cost, but it's really an investment. A reluctance to spend money on financial advice and manage your financial affairs without professional advice could easily prove to be a false economy. While many may consider financial advice to be too expensive, our research shows that those who take it view the benefits as very significant.
"The value individuals place on having peace of mind comes through very loudly. While the importance of advice is recognised for helping with current and future finances, the overwhelming benefit of hiring a financial adviser is seen as the transfer of responsibility that takes away the stress and worry of dealing with your finances, and that element of advice is seen as priceless."
Further information
*24% of overall respondents met a criteria in terms of income bracket, level of savings and total value of savings. Of those, 38% had never used a financial adviser. Based on a UK adult population of 52.3m, using the profile of respondents, we calculated 4.8m individuals could afford advice, but hadn't sought it.
**Research was carried out with 2000 consumers in July 2019
Notes to Editors
In the UK, Aegon offers retirement, workplace savings and protection solutions to over three million customers. Aegon employs around 2000 people in the UK and together with a further 800 people employed by Atos, we serve the needs of our customers. More information:

aegon.co.uk
As an international life insurance, pensions and asset management group based in The Hague, Aegon has businesses in over twenty markets in the Americas, Europe and Asia. Aegon companies employ approximately 26,000 people and have millions of customers across the globe. Further information:

aegon.com
*Figures correct as of November 2019