Aegon launches business protection toolkit
Aegon Press Team
Wednesday, 16 January 2019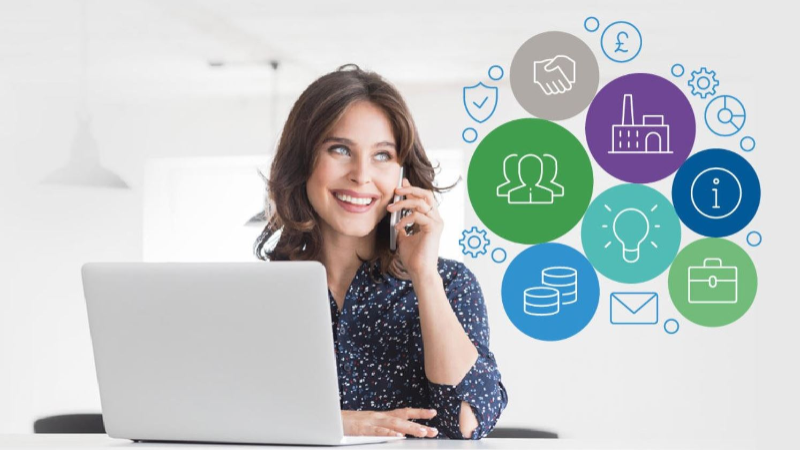 Growth in the number of limited companies1 means good news for business protection advice
Aegon have launched an easy-to-use business protection toolkit to provide advisers with support and information when discussing and writing business protection.
The toolkit helps advisers demonstrate how they can use their skills, knowledge and experience to highlight the need for business owners to consider protection for their business, in the event of something going wrong, and create solutions to give them peace of mind.
With 2.67 million businesses being PAYE and/or VAT registered1 in the UK, this highlights the scale of the opportunity for advisers to develop the amount of protection business they write. Seventy-one percent of these are limited companies, with almost half (46%) being single employee limited companies, meaning its financial viability relies on just one person, presenting an opportunity for relevant life or executive income protection cover.
As part of its online toolkit, Aegon has created the Vault, a one stop shop for all the support material advisers need to help them in the business protection market and overcome any hurdles. There's sample material, topical articles, news and commentary, sales aids, technical factsheets and videos – all designed to help advisers discuss business protection with their clients and help increase business-owners' awareness of the risks they could be facing with no business protection cover in place.
Stephen Crosbie, Protection Director at Aegon, commented:
"Business protection is often thought of as complicated, but its principles are a natural extension of personal protection. Put simply, business protection is a way for business owners to protect their business should something go wrong.
"With a business protection arrangement in place, business owners can help make sure their business continues to trade, should they die or become critically ill and allows the owners to maintain control while making sure dependants receive a fair value for their share of the business.
"It's a largely untapped area of protection and our toolkit has all the resources for advisers keen to develop and grow their business in this area."
References
Link to Business Protection Toolkit
1 Office of National Statistics – UK Business, activity, size and location 2018.
Further information
Neil Cameron
PR Manager
Aegon UK
Tel: 0131 549 3393
Mob: 07972 403 757
Notes to Editors
In the UK, Aegon offers retirement, workplace savings and protection solutions to more than three million customers and employs more than 3,000 staff. More information:

aegon.co.uk
As an international life insurance, pensions and asset management company based in The Hague, Aegon has businesses in over twenty markets in the Americas, Europe and Asia. Aegon companies employ over 25,000 people and have millions of customers across the globe. Further information:

aegon.com
Aegon is a brand name of Scottish Equitable plc. Scottish Equitable plc, registered office: Edinburgh Park, Edinburgh EH12 9SE. Registered in Scotland (No. 144517). Authorised by the Prudential Regulation Authority and regulated by the Financial Conduct Authority and the Prudential Regulation Authority. Financial Services Register number 165548. An Aegon company.www.aegon.co.uk
© 2018 Aegon UK plc.