Aegon kicks off search for marketing talent of the future
Aegon Press Team
Wednesday, 4 March 2020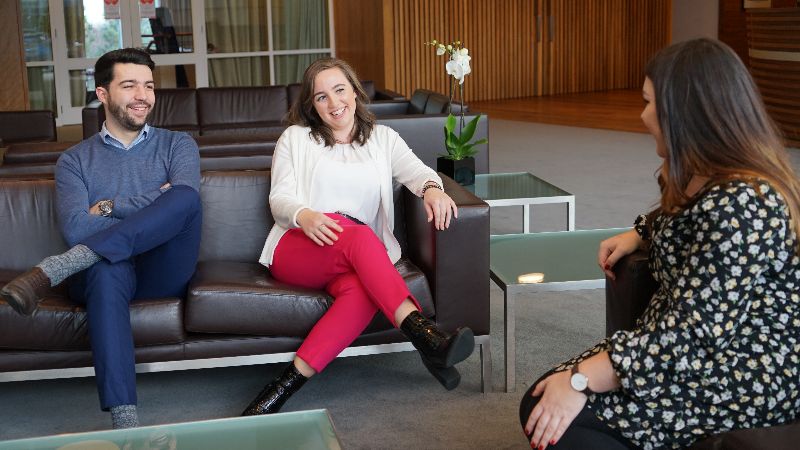 Aegon UK has started its latest talent search for graduates looking to start their careers in marketing.
The company is looking for exceptional talents who will have graduated from university in the last two years with a 2:1 degree or above.
The job advert states that they must have with the ability to learn quickly in a fast-moving industry.
The opportunity to join the Aegon marketing team in Edinburgh promises to provide them with the support they need to grow their career and achieve their goals.
The successful marketing graduates will then join a creative, driven team dedicated to finding creative solutions and innovative ways of working.
They will spend two years with the business and undertake four, six month placements within different areas of marketing and will have the opportunity to have one placement out with Marketing. At the end of this time they will gain a Certificate in Professional Marketing from the Chartered Institute of Marketing (CIM).
The closing date for applicants is 16 March 2020.
Gill Scott, HR Director at Aegon UK comments:
"Aegon's marketing graduate scheme launched in 2018 and has been a great success. It's a fantastic chance for Aegon to invest in the marketing talent of the future and introduce a new generation to the workings of the financial services industry.
"Our apprenticeships and this graduate recruitment programme form an integral part of the wider plans to grow, develop and nurture talent at Aegon.
"We're committed to creating an inclusive and diverse workplace that's attractive to a wide range of people with the skills, ideas and energy to match."
Victoria Baird joined as a marketing graduate in 2018. She has some advice for anyone considering applying:
"Marketing is a broad term which covers many different elements; it isn't just about advertising, branding, social media and all the 'shiny' things you may associate with it. Be prepared and make sure you're aware of what's entailed; for example, you'll learn about strategy, market research and customer experience - which are all valuable in helping you become a successful marketeer.
"As a Graduate, I didn't expect to be involved in such a range of interesting projects which help shape the future of the business; it has been challenging but most definitely rewarding as it's pushed me to achieve my upmost potential. I've learned new skills, built a strong network and turned my weaknesses into strengths. The marketing graduate programme is a fantastic and valuable opportunity to kick-start your career!"
Gavin Ramage who joined as a marketing graduate in 2018 comments:
"The marketing graduate scheme is an absolute fantastic place to start a career within marketing and financial services. It has provided constant opportunities to try new roles, learn new skills and meet new people. The scheme has helped me understand what elements of marketing I'm passionate about, while also putting me in positions of real responsibility where I'm relied upon as a valued member of a wider and hugely talented team."
Gavin's tips for anyone applying are:
"Read up on all the latest news within the pension and platform world. You'll be able to find articles on what new legislation is coming into action, how well consumers are preparing for retirement, the importance of advice and advisers – and from that, you'll quickly understand the opportunities and challenges we're trying to solve."
For full job information: https://transamerica.wd5.myworkdayjobs.com/AUK_JobSite/job/Edinburgh-UK/Marketing-Graduate-Consultant_R20028172
Further information
Stephanie Melrose
PR Manager
Aegon UK
Tel: 0131 549 6743
Mob: 07740897621
Notes to Editors
In the UK, Aegon offers retirement, workplace savings and protection solutions to over three million customers. Aegon employs around 2000 people in the UK and together with a further 800 people employed by Atos, we serve the needs of our customers. More information:

aegon.co.uk
As an international life insurance, pensions and asset management group based in The Hague, Aegon has businesses in over twenty markets in the Americas, Europe and Asia. Aegon companies employ approximately 26,000 people and have millions of customers across the globe. Further information:

aegon.com
Figures correct as of March 2020