Aegon finds our financial wellbeing could face a mid-life crisis
Aegon Press Team
Tuesday, 7 September 2021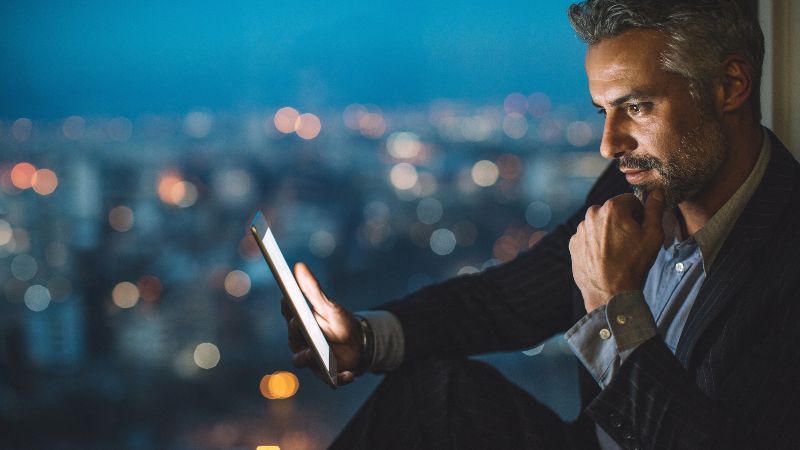 Financial wellbeing in the spotlight at Pension Awareness Week in September  
Financial wellbeing study from pensions and investment company Aegon finds that while financial wellbeing improves with age, money mindset dips in mid-working life 
Aegon's research* examined both the health of people's finances as well as the mindset factors that influence financial wellbeing. While overall scores improve with age, this is largely due to money factors, with income, savings and property asset scores for example rise steadily with age. However, the mindset aspect of wellbeing is more variable. 
In particular, the research found a mid-working life dip in certain mindset factors. People's knowledge of what makes them happy, their ability to picture their future self and the extent to which they had a long-term plan all dropped between the ages of 35-54. This meant that in three of the five mindset categories Aegon measured, the mid-working life dip was present. 
Aegon's findings are supported by other studies on happiness and wellbeing in the broadest sense. Happiness expert David Blanchflower found that it is at its lowest at age 47** due to a wide range of factors including the responsibilities of looking after children, potentially caring for elderly parents, combined with work commitments and financial responsibilities. 

The research highlighted that younger groups generally start out positive on mindset factors and are the most likely to know what makes them happy, and among the most likely to have a clear picture of their future selves and a long-term plan of where they want to be. However, their mindset scores are dragged down by the extent to which they compare their financial situation unhelpfully to others as well as having lower financial literacy.
While a mid-working life crisis appears to apply to some extent to people's financial wellbeing, the good news is that older groups had the highest financial wellbeing scores with both their financial position and money mindset improving with age and those aged 65-74 came out top on both measures.
The research found that certain money factors rise significantly with age. Total pension savings nearly quadruple from £5,547 to £19,099 between age brackets 25 to 34 and 35 to 44 years old and then increase by around £20,000 with each older age bracket until age 65.
In addition to this, the total amount saved in savings accounts, long-term savings, ISA cash and stocks and shares savings increase from £16,092 to £24,977 between age brackets 25 to 34 and 35 to 44 years old.
Financial wellbeing will be a central theme of the annual Pension Awareness Week Live event from the 13-17 September along with all the pension basics. It's a free fully virtual event with access to an online platform to help people with pensions, money and financial wellbeing.
The five-day event will give people the opportunity to get involved in daily live sessions and have their retirement planning questions answered by a 'Pension Geek' through pre-booked 1 to 1 pension guidance clinics.
Steven Cameron, Pensions Director at Aegon comments:
 "Financial happiness looks different at every age and life stage. Financial challenges such as a lack of savings or income that concern people early in life often lessen as people progress through their working lives but might be replaced with other financial pressures and challenges.
"For many people mid-working life can be one of the most stressful times with mortgages, the cost of raising a family, elderly parents, and pension commitments to think of. Despite many improving their pure 'money' position, with so much going on it appears there is a toll on people's financial wellbeing with pressures meaning many people lose sight of what makes them happy, or struggle to picture the future.
"The good news is that the mindset dip is temporary for most people and financial wellbeing peaks later in life as these pressures subside. Like physical health, being financially healthy is about enjoying daily life, maintaining balance and protecting yourself against devastating risks. To protect yourself against a mid-life dip, writing down a financial plan and the things you want to achieve both now and in the future, can help you to stay focused and manage the near-term pressures."
References
*Aegon's Financial Wellbeing Tool offers a good place to start to identify how you might improve your financial wellbeing. It helps people assess the role mindset and money plays in their own financial wellbeing and to make improvements.
**https://www.cnbc.com/2020/01/16/happiness-hits-rock-bottom-at-age-47-2-according-to-new-research.html
***Aegon Financial Wellbeing Index
Further information
Samuel Woods
PR Officer
Aegon UK
Notes to Editors
In the UK, Aegon offers retirement, workplace savings and protection solutions to over three million customers. Aegon employs around 2000 people in the UK and together with a further 800 people employed by Atos, we serve the needs of our customers. More information: www.aegon.co.uk
Aegon's roots go back more than 175 years – to the first half of the nineteenth century. Since then, Aegon has grown into an international company, with businesses in the Americas, Europe and Asia. Today, Aegon is one of the world's leading financial services organisations, providing life insurance, pensions and asset management. Aegon's purpose is to help people achieve a lifetime of financial security. More information on www.aegon.com
Figures correct as of January 2021.