Aegon appoints Lio Lopez-Welsch as Digital Solutions Chief Information Officer
Aegon Press Team
Wednesday, 24 April 2019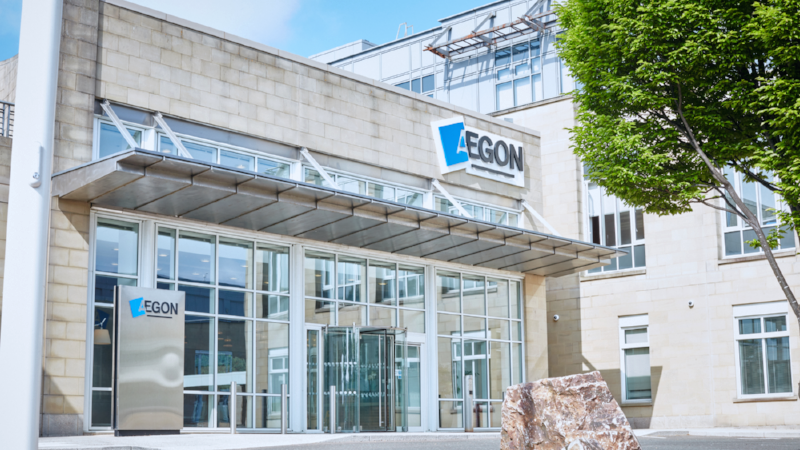 Aegon has appointed Lio Lopez-Welsch as its Digital Solutions Chief Information Officer. Lio will be responsible for Information Technology in Aegon's platform business and will lead the team responsible for the technology which underpins the company's platform services as well as identifying the technical enhancements Aegon will make on behalf of platform users. He will join in May and will report to Mark Till, Managing Director, Digital Solutions.
Lio joins from Investec Wealth & Investment where he spent over 12 years, initially as IT Director and then as Technical Director. In these roles Lio was responsible for work such as the IT strategy for Investec Wealth & Investment, including its Online service offerings.
Prior to Investec, Lio spent almost 13 years at Accenture where he led a number of significant projects, primarily for the London Stock Exchange.
Lio takes on the role at Aegon from Stephen Campbell, who rejoined the business in 2017 from Aegon Ireland to lead the IT function through the delivery of several IT programmes that have now been completed.
Commenting on the appointment, Mark Till, Managing Director, Digital Solutions said: "Lio has spent much of his career leading IT teams focused on investment technology and will be a great asset to the business. We have a roadmap of improvements that we're looking to roll out across our platform services and Lio is well placed to pick up and lead these projects as well as identify the strategic calls we need to make about where to focus our technology investment for platform users."
Lio Lopez-Welsch said: "Aegon has a very clear strategy to be a leading provider of platform services to intermediaries including advisers and employers and has shown itself to be committed to these markets in recent years with its investments. I look forward to joining the business and leading the Digital Solutions IT team as we invest in these services to deliver propositions focused on the needs of intermediaries and their clients."
Further information
Samuel Woods
PR Assistant
Aegon UK
Tel: 0131 549 3987
Notes to Editors
In the UK, Aegon offers retirement, workplace savings and protection solutions to more than three million customers and employs more than 3,000 staff. More information:

aegon.co.uk
As an international life insurance, pensions and asset management company based in The Hague, Aegon has businesses in over twenty markets in the Americas, Europe and Asia. Aegon companies employ over 25,000 people and have millions of customers across the globe. Further information:

aegon.com
Aegon is a brand name of Scottish Equitable plc. Scottish Equitable plc, registered office: Edinburgh Park, Edinburgh EH12 9SE. Registered in Scotland (No. 144517). Authorised by the Prudential Regulation Authority and regulated by the Financial Conduct Authority and the Prudential Regulation Authority. Financial Services Register number 165548. An Aegon company. www.aegon.co.uk
© 2019 Aegon UK plc.