Aegon analysis shows State Pension worth around £336,500 to today's retirees
Aegon Press Team
Monday, 28 September 2020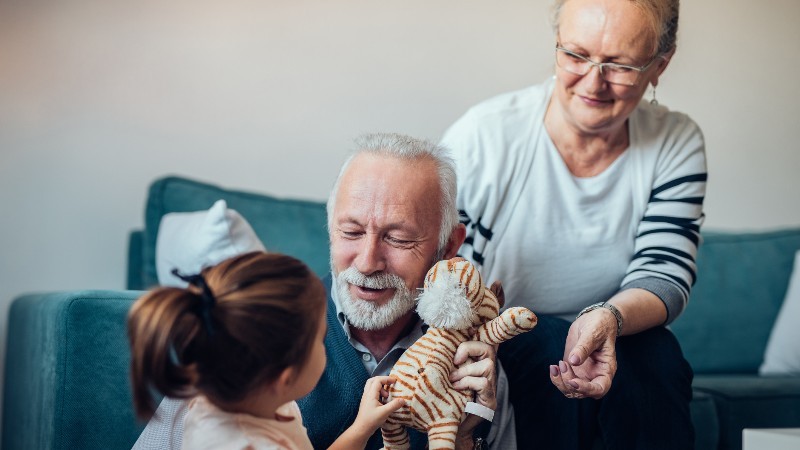 The qualifying age for the state pension will increase to 66 from 6 October 2020, to control costs, meaning anyone born after 5 October 1954 will have a state pension age of at least 66.
Aegon analysis shows despite this, it would cost a staggering £336,500, or over a third of £1m, to buy the state pension as an annuity for life at its full level of £175.20 per week.
The state pension age for women has been particularly controversial, now having increased by 6 years from 60 to 66.
As the qualifying age for both men and women receiving the state pension reaches 66 on 6 October, Aegon analysis shows the value of the full state pension is around £336,500. This means someone buying a lifelong income equal to the state pension would need a fund of over a third of £1m, highlighting just how valuable the state pension is even after cost-saving increases to the age from which it can be taken.
The state pension age has undergone significant changes over the last ten years, with the qualifying age for women gradually rising from 60 in 2010 to equalise with men at 65 in 2018. From 6 October 2020, the equalised state pension age will rise to 66, meaning anyone born after 5 October 1954, will have a state pension age of at least 66. The state pension is expected to increase further to 67 in 2028 and to 68 from 2037*.
For many, the state pension forms their main source of income in retirement and the latest figures show that benefit income, which includes the state pension, makes up 43% of the average weekly pensioner income**. Any additional income on top of this will be primarily from an occupational pension, a personal pension or earnings income if the individual remains in work.
The full new state pension is currently worth £175.20 per week and the full basic state pension, for those who retired before April 2016, is worth £134.25 per week. Aegon analysis shows that the value of the new state pension at its full level of £175.20 week is £336,500. This means, for someone to buy the full state pension for their rest of their life through an annuity, it would cost £336,500***.
Steven Cameron, Pensions Director at Aegon, comments:
"For many people, the state pension will make up a core part if not the majority of their retirement income. From 6 October, both men and women will have to wait until age 66 to receive their state pension, and this is set to increase further in the future. Recent increases in the qualifying age have aimed to make the state pension more affordable as we live longer, but those about to claim their state pension may be surprised at just how much it's worth.
"Aegon analysis shows the value of the full state pension, or the cost if bought as an annuity for life, is around £336,500. This may seem huge, but for most people, relying on the state pension alone won't provide the lifestyle they aspire to in retirement."
"This is why it's vital to plan ahead for the retirement you want by making additional personal provision, for example by saving through a workplace or personal pension. And the sooner people start on that journey the longer their contributions have to grow with investment returns. Private provision also offers more flexibility and could allow for a more gradual transition to retirement rather than having to keep working till a state pension age which could rise to 68 in the future. To plan ahead for the retirement you aspire to, it can pay to seek professional advice."
References:
*https://www.gov.uk/government/news/proposed-new-timetable-for-state-pension-age-increases, https://assets.publishing.service.gov.uk/government/uploads/system/uploads/attachment_data/file/310231/spa-timetable.pdf
**DWP, Pensioners' Income Series, Table 2.1
***State Pension analysis: According to the Money Advice Service best buy tables, and using the average of the top 3 providers on 8 September 2020, a pension pot of £336,500 (rounded to the nearest £000) is required to create a weekly income of £175.20 for life, paid monthly in advance with the income starting on 8th September 2020 when an individual born 1st September 1954 will reach state pension age. We have assumed the individual is living in London (SE1 9GF) and in good health. We assume the income will increase in line with price inflation. In practice, state pensions currently can increase faster than this because the triple lock is the highest of inflation, earnings growth or 2.5% each year.
Further information
Sam Woods
PR Assistant
Aegon UK
Notes to Editors
In the UK, Aegon offers retirement, workplace savings and protection solutions to over three million customers. Aegon employs around 2000 people in the UK and together with a further 800 people employed by Atos, we serve the needs of our customers. More information: aegon.co.uk
As an international life insurance, pensions and asset management group based in The Hague, Aegon has businesses in over twenty markets in the Americas, Europe and Asia. Aegon companies employ approximately 26,000 people and have millions of customers across the globe. Further information: aegon.com
Figures correct as of November 2019