Advisers remain optimistic on the outlook for riskier assets, despite volatile year
Aegon Press Team
Wednesday, 16 December 2020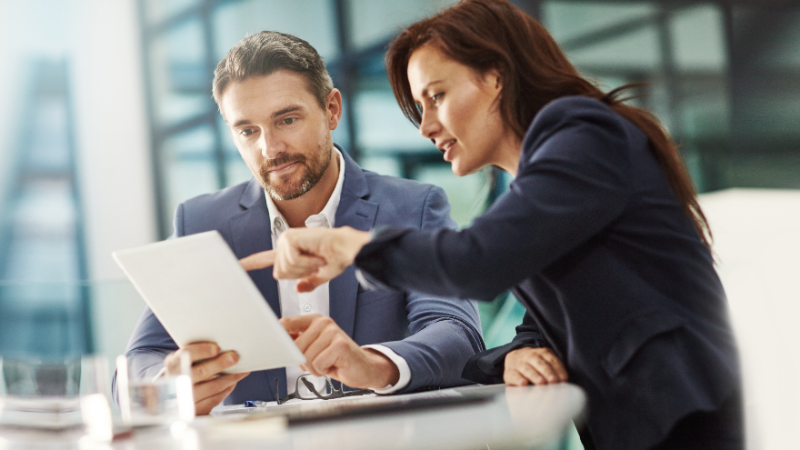 Financial advisers believe emerging markets will deliver the best returns over the next twelve months, followed by US equities.
In contrast, cash and property are least favoured by advisers.
This follows a volatile year, which saw equities fall by 30%* following the initial round of global coronavirus restrictions, and a number of property funds suspend trading.
Markets have since substantially recovered, but remain volatile.
Covid, Brexit, the Biden Presidency and crucially the valuation of assets are key factors investors should consider as we enter 2021
With 2021 on the horizon, new research** from investment and pension provider Aegon assess the asset classes financial advisers are most optimistic about. The research finds that advisers expect that over the next twelve months the best returns will come from emerging market and US equities.
Over the last 12 months the asset classes have delivered returns of 12.5% and 15.5% respectively*** and were the strongest performers of all the major asset classes included in the survey.
By contrast, advisers are least optimistic on the prospects for cash, commercial property, gilts and corporate bonds.
The findings suggest a return of market confidence from advisers after a historically volatile year, which saw equity markets in particular plunge by 30% in the initial stages of global coronavirus restrictions*. Direct commercial property funds in particular were badly impacted, with many announcing that trading had suspended during the spring. This is likely to have impacted the negative feeling around property fund prospects.
Commenting on the findings Richard Whitehall, Head of Portfolio Management at Aegon, and manager of the Risk-Managed Portfolios, said: "Over the last 12 months US equities have performed well, driven to a large extent by the performance of a relatively small number of technology stocks that have shrugged off, or in some cases benefitted from the changes in consumer behaviour brought on by the pandemic. Likewise, emerging market equities have by and large performed well, particularly Chinese equities where economic activity has bounced back quickly following the initial coronavirus contraction.
"The relative value of these markets has however become less attractive over the course of the year and the markets are now richly valued. As such, advisers should be wary about expecting the current trends to continue. In our view the greatest potential for returns next year comes from UK and Japanese equities, which underperformed on a relative basis in recent months, but which now look undervalued relative to historic norms.
"Looking to 2021, the outcome of the finely poised Brexit negotiations will be one of the most significant macro-economic factors influencing the UK and European economies. The outcome will either create a healthy bounce in the economic outlook, or will become a factor that weighs on investor sentiment.
"With Joe Biden entering the White House next year his ability to deliver fiscal stimulus, as well as his view on issues such as corporate tax, international trade and the US' relationship with China will be significant.
"Lastly, the wave of optimism that met the news of coronavirus vaccinations could be challenged as it becomes clear how quickly it can be rolled out on a mass basis, but overall this is a positive development for economic growth. The prospect of something like a return to life as we knew it now seems in sight, but only time will tell whether it is effective in slowing transmissions and whether it can be delivered in sufficient quantities."
References:
*Source: Morningstar Direct, produced by Aegon. Total return figures in £s for the FTSE All Share Index from 23 February to 18 March 2020.
**Aegon research with Opinium who surveyed 250 financial advisers adults between 20-28th October 2020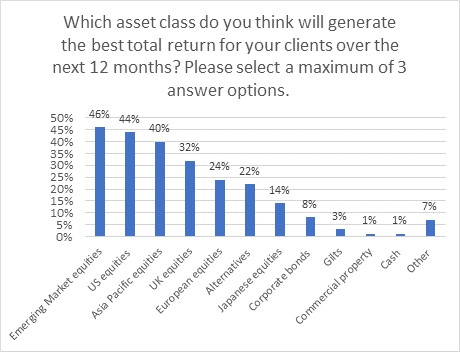 ***Source: Morningstar Direct, produced by Aegon. S&P 500 (1989) and MSCI Emerging Markets total return indices from 1 October 2019 to 30 September 2020. Figures in base currency so don't include the impact of currency fluctuations. Past performance isn't a reliable indicator of future performance.
Further information
Jonathan Henderson
Head of PR
Aegon UK
jonathan.henderson@aegon.co.uk
Notes to Editors
In the UK, Aegon offers retirement, workplace savings and protection solutions to over three million customers. Aegon employs around 2,000 people in the UK and together with a further 800 people employed by Atos, we serve the needs of our customers. More information: www.aegon.co.uk
As an international life insurance, pensions and asset management group based in The Hague, Aegon has businesses in over twenty markets in the Americas, Europe and Asia. Aegon companies employ over 20,000 people and have millions of customers across the globe. Further information: www.aegon.com
Figures correct as of November 2019.