Advisers increasingly recommend multi-asset funds for retirement clients
Aegon Press Team
Wednesday, 12 May 2021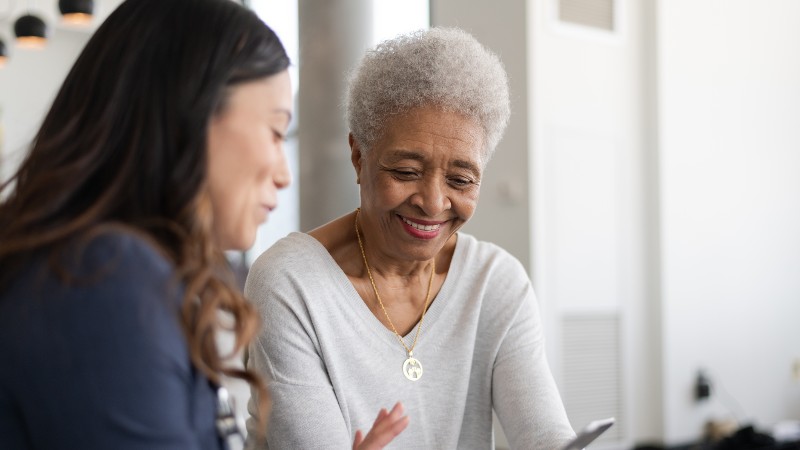 Latest research into the retirement advice industry shows there has been a significant increase in the use of multi-asset funds for retirement clients over the last year
56% of advisers 'always' or 'often' recommend multi-asset funds for retirement clients, up from 36% in 2020 (a 56% increase over the last year)
Growth is expected to continue as over one in five (22%) advisers say they will increase use of multi-asset funds in the next three years
Research suggests advisers are shifting towards multi-asset funds at the expense of more complex products such as in-house models and bespoke portfolios
Aegon research* into the latest trends and adviser attitudes in the retirement advice industry shows there has been a significant increase in use of multi-asset funds over the last year, with more complex products such as model portfolios and in-house bespoke models becoming less popular. The research is part of the report: Managing Lifetime Wealth: retirement planning in the UK
56% of advisers 'always' or 'often' recommend multi asset or multi-manger funds for clients in drawdown, a 56% increase year on year (56% in 2021 vs 36% in 2020). The research also shows over one in five (22%) advisers will increase use of multi-asset or multi-manager funds over the next three years for retirement clients, compared to only 5% who plan to decrease 'slightly'.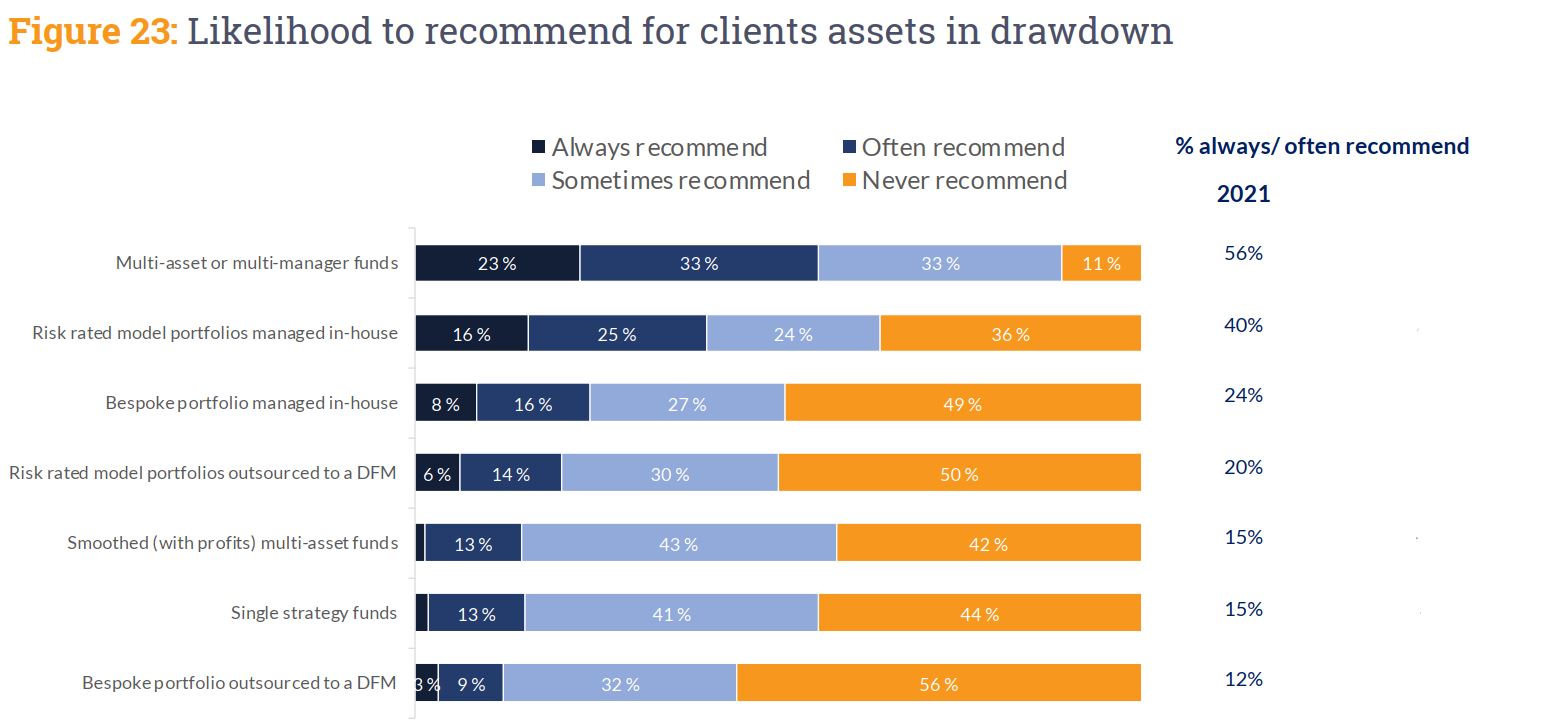 The move to multi-asset or multi-manger funds reflects, in part, the challenges advisers face in running and monitoring more complex models, such as in-house risk rated model portfolios and bespoke portfolios, which have seen use decrease by 9% and 17% respectively since last year (Jan 2020). Advisers, particularly within smaller firms, cite the operational challenges of managing these portfolios on an advisory basis and the business risk which comes from the increased regulatory focus.
Key legislative changes, such as MIFID II and PROD, have contributed to the trend towards simpler and lower-cost investment strategies that are easier for advisers to explain to clients and represent value for money. This was highlighted in the qualitative interviews for this research**, where advisers suggested they are turning to multi-asset funds due to affordability and simplicity. Furthermore, as clients increasingly look towards ESG investing,
there has been an emergence of low-cost multi-assets funds which have specific ESG considerations built into them.
Tim Orton, Managing Director of Investment Solutions at Aegon comments:
"Multi-asset funds have grown hugely in popularity in recent years. These funds can offer investors a well-diversified portfolio that manages risk over the long-term at a competitive price. For retirement clients, advisers are increasingly turning to these funds to grow assets and provide income in drawdown, rather than more complex and costly alternatives where value for money is more difficult to demonstrate.
"Robust multi-asset fund governance also makes it easier for advisers to meet their regulatory requirements, something that's been front of mind with the introduction of MIFID II and PROD requirements."
The value of investments may go down as well as up and investors may get back less than they invest.
References:
*Aegon research with Next Wealth. Managing Lifetime Wealth: retirement planning in the UK 2021 Report. The research was conducted with 212 financial advisers between 3 and 11 December 2020. Yearly comparisons are offered to the January 2020 report.
**Aegon research with Next Wealth. Managing Lifetime Wealth: retirement planning in the UK 2021 Report. In-depth qualitative interviews with 10 financial advisers, conducted between 3 and 11 December 2020.
Further information
Samuel Woods
PR Officer
Aegon UK
Notes to Editors
In the UK, Aegon offers retirement, workplace savings and protection solutions to over three million customers. Aegon employs around 2,000 people in the UK and together with a further 800 people employed by Atos, we serve the needs of our customers. More information: www.aegon.co.uk
Aegon's roots go back more than 175 years – to the first half of the nineteenth century. Since then, Aegon has grown into an international company, with businesses in the Americas, Europe and Asia. Today, Aegon is one of the world's leading financial services organisations, providing life insurance, pensions and asset management. Aegon's purpose is to help people achieve a lifetime of financial security. More information on www.aegon.com
Figures correct, January 2021