Adviser survey highlights barriers to ESG investing
Aegon Investment Team
Wednesday, 26 May 2021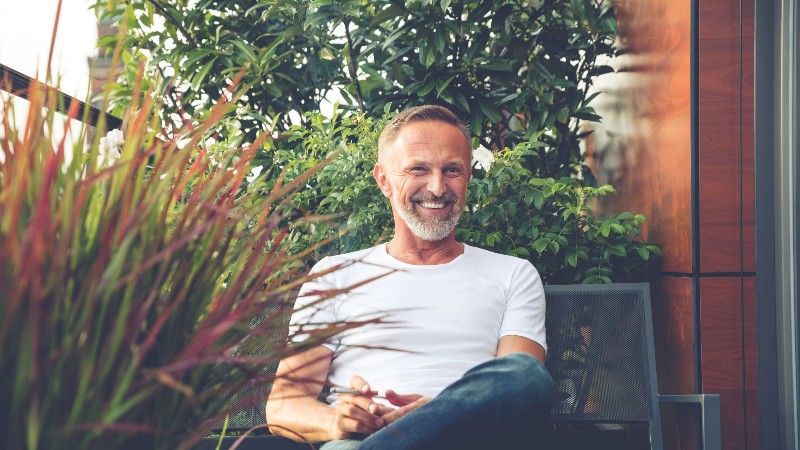 For intermediaries and employers only
UK savers put almost £1 billion a month on average into ESG funds in 2020, up 66% on the previous year1. And our recent Adviser attitudes report provides further evidence of this increased demand, with 41% of advisers reporting an increase in queries about ESG investments.
Supporting this demand, regulatory change is driving reforms to both workplace pensions and the retail advice sector.
However, advisers are facing a number of difficulties as they integrate ESG into their investment propositions. Our survey results highlighted a degree of frustration among advisers at the lack of maturity of this market.
84% cite barriers to integrating ESG
84% of the advisers we surveyed highlighted barriers to integrating ESG into their investment propositions. These break down into two main categories:
Lack, or poor quality, of information
Lack of product choice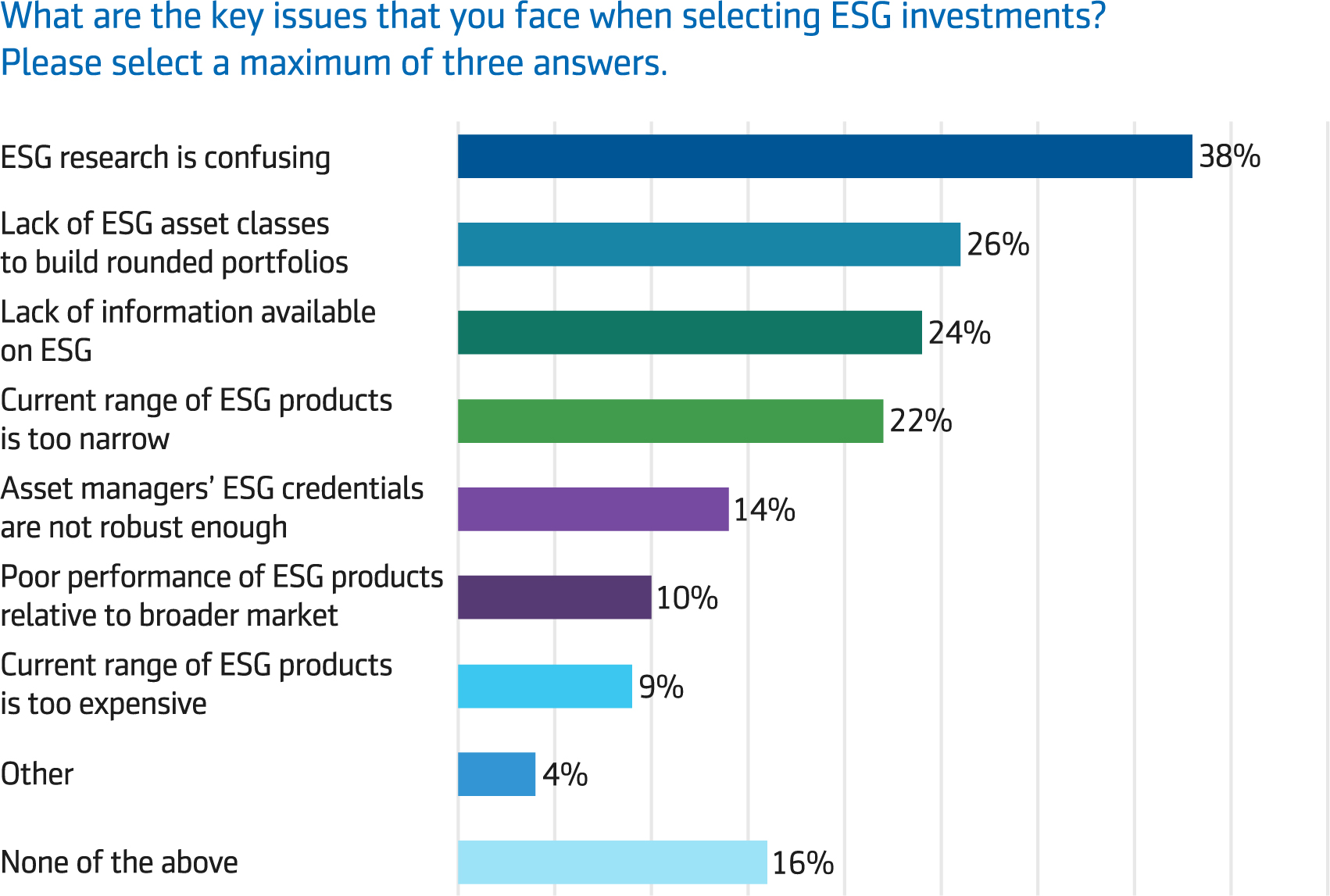 Source: Aegon Adviser attitudes report 2021, research carried out between 20 and 28 October 2020.
Poor quality information
Despite the high level of interest, there is a clear lack of knowledge and understanding among both clients and advisers surrounding ESG investments. Only 2% of advisers felt their clients understood ESG well, with the remaining 98% citing a need for further education and improved awareness of the options available. 12% said their clients are overwhelmed by the choice available, while 28% said that their clients didn't realise there were different types of ESG fund.
38% of advisers said they themselves found ESG research confusing, while 24% said they found a lack of information available on ESG. This points to a need for providers to improve, not only the quality of educational material on the subject, but also to better report on the solutions they offer in terms that are clear and accessible to all. It also highlights a need for industry standardisation of ESG fund categories so advisers (and their clients) can more easily compare strategies.
Poor product choice
26% of advisers said that the lack of ESG asset classes to build rounded portfolios made it difficult for them to fully embed ESG within their propositions. A further 22% feel that the current range of ESG products is too narrow and doesn't offer their clients products that match their investment ethos and goals. Generally speaking, there is a better availability of equity-based ESG investments than there is for other asset classes.
14% were sceptical of the credentials of ESG managers, 10% criticised the poor relative performance of ESG products and 9% felt that the current range of ESG products is too expensive. This is a signal to ESG fund managers to prove they can provide value for money when going toe to toe with similar, non-ESG products.
The industry needs to up its green game
It's clear that the industry is not moving fast enough, both in terms of the supply of good quality ESG investment products and the information and education that supports them. While this is clearly a source of frustration to advisers and their clients, there's likely to be much greater pressure (and hopefully support) from governments and regulators to nurture ESG investing, so we have some confidence that we'll start to see these barriers being addressed in the very near future.
What next?
Read the Adviser attitudes report to find out more.
If you'd like to discuss the report or our ESG proposition, or you'd like to know more about how we can help, please get in touch with your Aegon contact or visit our investment webpages - ARC platform or Aegon Platform.
The findings in this report are based on the views of 251 financial advisers from across the UK. Fieldwork was conducted by Opinium between 20 and 28 October 2020.
The information in this article is based on our current understanding of markets and legislation and may have changed since publication. The opinions expressed are those of Aegon.
The value of an investment can fall as well as rise and isn't guaranteed. Your client could get back less than they invest.