A guide to supporting your clients during coronavirus
Aegon
Friday, 25 September 2020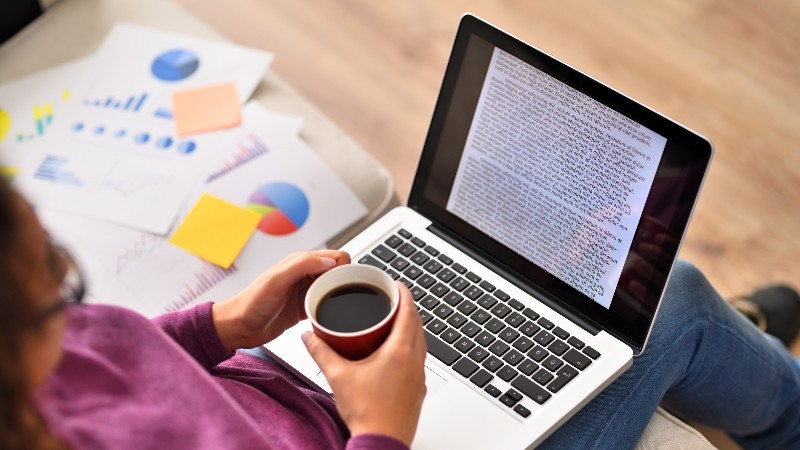 For intermediaries only
We all know that the changes to working practices and, generally, everyday life have been extensive as a result of coronavirus, meaning financial advice firms have had to approach their business in new and innovative ways.
The people most affected cut across a range of social groups. Small and medium-sized enterprises (SMEs), those who have lost loved ones, and pensioners who have been forced to spend significant time in isolation due to their age, or pre-existing conditions, are all on this list. This is worth bearing in mind as it could affect the type of help your clients need based on their backgrounds.
The need to help clients and continue working is as pressing as ever, perhaps even more so given many are facing issues with business and personal finances at this particularly difficult time. For example, working from home is still a new and unsettling experience for many people, even if they've been doing it for a few months now. This feeling could mean they stop doing 'ordinary' things, like looking for good financial advice, even though this is a time when it's probably needed most.
Accordingly, advisers have had to make changes to the way they work to help clients remotely – and make providing the invaluable support and guidance you offer still available. Here are some ways that you can continue to do so:
1. Open more time for clients
Although this is an obvious one, it's still a good place to start (or carry on, as the case may be). Although it might not be convenient at all times – making yourself more accessible to clients at this time will yield benefits in the form of a more robust level of trust between you both – a crucial cornerstone of good financial advice.
Given you're probably still working remotely, you'll save time on travelling to see clients in person. This should help free up your calendar for more time to deal with existing, or, potentially even some new clients. If a client is worried and they know you're at the end of the phone with a solution, or you'll reply by email within a few hours, that' going to be a very comforting gesture.
Making sure you keep on top of your admin whether you're working remotely or not is another way to redistribute your time. The more organised you are, the less time you'll lose trying to find files or client notes. Even better, holding as much data as possible securely and electronically means you can access it from anywhere – at any time.
Heard of the Pomodoro technique? If you're still struggling for time, check out our infographic for some ideas to up your productivity game.
2. Get a good understanding of the type of help available to all clients
Whether you primarily deal with SMEs, the self-employed, high-wealth individuals or pensioners, you need to be up to speed on the latest help available to them.
This means knowing how rules around furloughed workers are applied, how companies can apply for Bounce Back Loans and, for example, any other local government grants that might apply or be introduced.
3. Help your clients understand what they're allowed to do and when as lockdown eases
It may have seemed in the midst of the lockdown that the measures in place affecting SMEs and other clients will go on forever. As the lockdown eases, it's becoming clear this is not the case. But many of us are still far from working normally again.
It is hard to know how and when different sectors will return to normal working, but you should keep up-to-date with the latest Government guidance for all parts of the UK that you have clients. Wales and Scotland have separate rules to England, so be sure to offer clients the right information for where they are.
We've also seen the first of the local lockdowns and depending on whether there are outbreaks in other areas, there might be more of this to come. With local and government support potentially being offered as time goes on.
It might be worth – if you can – segmenting any SME clients into categories so you can be proactive in telling them the latest guidance for how they're able to work. As an already trusted source of information, that will help to provide comfort that they're doing the right thing in the current environment as social distancing measures ease.
4. Make the most of changed working practices so your clients can get the best service
The current situation has led to many companies making innovations or changing procedures in response to lockdown measures. You'll find many companies, including us, have removed the need for 'wet' signatures and introduced the ability to go paperless in client transactions.
Zoom, Microsoft Teams, Skype… the list of available technology to aid virtual interactions goes on and on. Find the right solution for your business and regroup on how best to use it not only now – but consider how you might in the future. For example, are there parts of your day-to-day that could be done virtually with more meaningful interactions done face-to-face when truly needed? It's something to consider, as we move into the new normal it might even end up more convenient for both you – and your contacts.
5. Use various resources to help clients and work with them to make the best financial decisions
Some of the biggest concerns at this stage will be how companies can access the best information, the most up-to-date guidance from the UK Government, and how they can protect their clients and staff as they go back to work.
So, having a thorough knowledge of where they can access this information will help them immeasurably. For example, managing risks at work is part of the Health and Safety Executive (HSE) and it has specific Covid-19 guidance notes. Other resources include the latest Government guidance for England, Wales and Scotland.
Of course, your non-business clients will have concerns too. Most are seeing lower incomes, have less savings and between 20% and 60% of people globally who make financial decisions for their households are fearful of losing their jobs, according to research by McKinsey.
This is impacting individuals directly as some banks or mortgage lenders are more reluctant to work with them to access the products they need. For example, experts have already warned that taking a mortgage holiday could make it more difficult to remortgage when they need to.
This is where you as an adviser will become invaluable. Help your clients to look at their finances as a whole and determine which course of action will have the least knock-on effect for them once we come out of the Covid-19 crisis. The choices may be limited, but offering guidance now could prevent clients taking action they would regret further down the line.
The situation we're facing has created a number of challenges for all of us when it comes to working from home, but embracing technology and using online tools is something that many advisers will probably integrate into their businesses to improve productivity and communication – even after social distancing ends.
Financial advice needs to continue being paramount to make sure all those affected financially by this crisis come out the other side with the least amount of financial damage possible.
Communication is key, and you can find email templates and other useful information from our Advice Makes Sense hub if you need assistance in keeping in touch with your clients.