A-E exemptions and low engagement fueling pensions gender gap
Aegon Press Team
Wednesday, 20 November 2019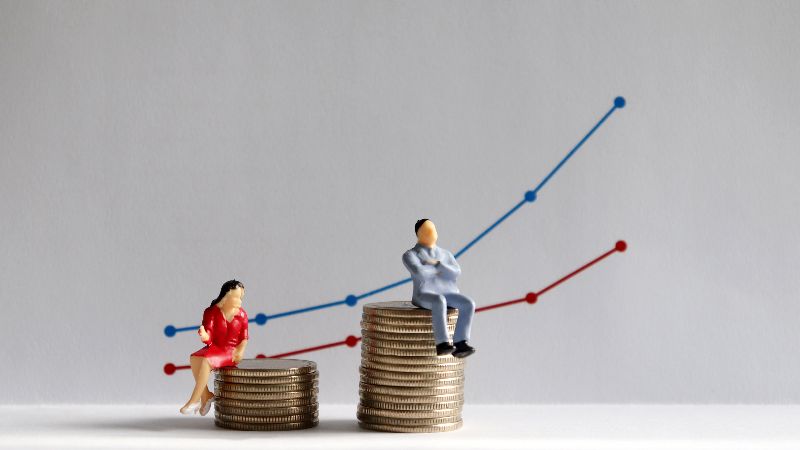 More than a third (34%) of women don't know how much they have saved in pensions, double the number of men.
13% of women have no pension arrangements compared to 8% of men.
Women are more likely than men to have never estimated their income needs for retirement.
Research* from Aegon suggests that more than double the number of women (34%) compared to men (16%) don't know how much they have saved in pensions.
It also revealed that women (40%) are more likely than men (32%) to have never estimated their income needs for retirement.
In addition to this, the number of women without any pension arrangements has nearly doubled from 7% in 2017 to 13% and remains higher than the proportion of men without pension arrangements.
Kate Smith, head of pensions at Aegon, believes that there are two main causes of this – a lack of pensions awareness among women demonstrated by this survey, and the auto-enrolment criteria, which are more likely to exclude women from saving for retirement in the workplace.
Smith comments:
"It's hugely disappointing to see that despite the attention being given to addressing the gender pay gap, this increased awareness does not seem to have inspired women to show more interest in their pensions.
"Knowledge is key to helping solve the gender pension gap so it's really worrying to see that more than a third of women remain in the dark about what they have saved for retirement – if anything at all.
"We already know that women are at a disadvantage in terms of pay, childcare responsibilities and costs and reduced working hours but by not having a complete picture of their financial situation, they are putting themselves at a further disadvantage. That picture includes their pension.
"Showing an interest in what you have saved in a pension or what you might need, could be the difference between the retirement you want and the retirement you get.
"The first step is to ensure you are on the right track to get it, you can only do this by getting as much information as possible and this applies to both men and women.
"This lack of interest in pension savings is exacerbated by the fact that women are also being let down by the current auto-enrolment criteria.
"Women who are more likely to be lower earners and work part time, are missing out on the benefits of retirement saving as they are less likely to meet the eligibility criteria for auto-enrolment. And those who are self-employed, risk being in a similar position without access to auto-enrolment.
"Auto-enrolment needs to be more inclusive to include lower earners, who are disproportionately female. A solution needs to be found for individuals with multiple jobs, each below £10,000 allowing them to benefit automatically from an employer contribution. This will help to close the gender pension gap."
Kate provides some tips of what women can do when planning for retirement.
"There are a number of things women can do to make sure they are saving enough for retirement. Those in employment with access to a pension, shouldn't opt-out of their workplace pension scheme and should do what's necessary to maximise their employer contributions. They should view this as part of their pay package. It's essentially free money so don't throw it away.
"Self-employed women need to set up a personal pension and aim to pay regular contributions into it. They should view this not as an expense but as a means of rewarding themselves in the future.
"A retirement plan is key to these actions being effective. Outlining goals and how to achieve them is the first step to getting retirement plans on track. It's important for women to take charge of their pension by regularly reviewing their contributions, fund choices and how much they have saved.
"Women who have taken maternity leave or time out of work as a carer, should try to make up the pension shortfall. Guidance or advice from a professional could go a long way to helping women tackle the impact of disrupted working patterns. Don't leave it too late or you will fall short of your retirement goals."
Tips to help you start planning your retirement
Set your retirement goals.
Save what you can, no matter how little. Maximise your pension contributions.
Review how your pension pot is invested.
Research your retirement income options, or speak to a financial adviser about them.
Get a State pension scheme forecast and fill in any NI gaps to maximise your State pension.
Talk to your partner about your combined pension savings.
References
*The Aegon Retirement Confidence Survey is a bi-annual tracker study that assesses confidence to retire comfortably among a nationally representative sample of UK residents that are not yet retired. The 830 respondents who took part in this study were recruited through Aegon's customer and consumer panels. Fieldwork was undertaken in July 2019.
Further information
Stephanie Melrose
PR Manager
Aegon UK
Tel: 0131 549 6743
Mob: 07740897621
Notes to Editors
In the UK, Aegon offers retirement, workplace savings and protection solutions to over three million customers. Aegon employs around 2000 people in the UK and together with a further 800 people employed by Atos, we serve the needs of our customers. More information:

aegon.co.uk
As an international life insurance, pensions and asset management group based in The Hague, Aegon has businesses in over twenty markets in the Americas, Europe and Asia. Aegon companies employ approximately 26,000 people and have millions of customers across the globe. Further information:

aegon.com
Figures correct as of November 2019