'My first experience of financial advice'
Professional Adviser
Tuesday, 19 May 2020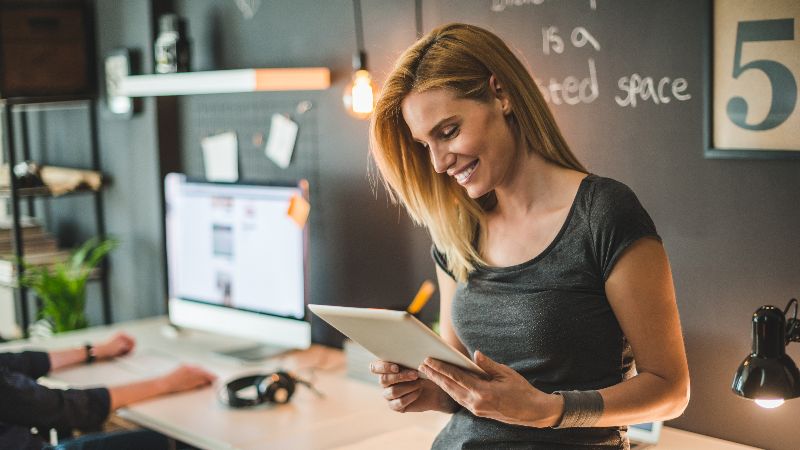 For intermediaries only
After writing about financial advice and investments for a number of years, an experienced freelance financial journalist, who preferred to remain anonymous, took their first steps to getting fully-fledged financial advice. Here's what they learned...
A few weeks ago, immediately before the world became, understandably, obsessed with coronavirus and Covid-19, I took my first tentative steps on the path of 'proper' financial planning.
While I'd had a dabble with some mortgage advice here, and a bit of risk-profiling there, for all my years writing about IFAs and all facets of the financial services profession, I'd never sat down with an adviser and gone through the full process, until recently.
Probably because—like so many prospective clients—I didn't feel I had enough money to warrant it. I had a bit held in both a cash ISA and a stocks & shares ISA and had started to build up a bit of a pension pot through a Hargreaves Lansdown SIPP, but that was pretty much as far as it went.
Enter a conversation I had with James Wetherall of his eponymous financial planning firm based in central Manchester. I think it came about for a few reasons. I'd recently relocated back here, bought a house, spent the vast majority of my savings on said house and subsequent renovations and, frankly, my financial position looked quite different than it used to.
I had enough years of freelancing under my belt to know roughly what a bad versus a good year would typically look like, and had found a fab new accountant and it became apparent that my 'live for today' attitude I'd always held would undoubtedly cause me some anxiety down the line if I didn't formulate a bit of a plan. In short, 'winging it' no longer felt like the right thing to do.
James and I didn't know each other particularly well, but we'd been speaking on the phone and having the odd coffee in journalist/adviser terms for probably about three or four years. We'd always hit it off and he struck me as professional, honest and empathetic.
We talked about an idea we felt might serve us both. I would get first-hand experience of the financial planning processes I so-often wrote about theoretically in the hope that it might produce some content that we could both use: it felt like a win-win.
I suppose given my role as a journalist in this space, and the often talked about 'next gen' of clients that it would appear so many of you are screaming out for, it seemed a no-brainer to share a bit of insight as to what it's like for one of those 'first time' clients, from their perspective.
FYI, this is intended to be a series of blogs to describe my experience: what I liked and didn't like; what I learned; and hopefully help some of you understand what it might be like for a single fortysomething woman getting financial advice for the first time. Because you might be sat before another one day, and if this helps some way on a journey towards empathy, then that's kind of all I could hope for.
Full disclosure: I asked if I'd be getting a 'financial planning-lite' experience given we agreed a fee that fell somewhere between pro bono and 'full' fees (let's call it"mates' rates"). They explained 'FP lite' wasn't really their style and it was all or nothing, so we went with all.
The first meeting
The first phase, a detailed interview (one might call it a fact find) was set up with James and his colleague Lettie, currently part-way through her qualifications and was there to help out as note-taker.
What struck me about this process was the emotions it brought to the surface, even though James had explained beforehand that not all the questions were directly related to my finances, and that it was important to get an understand of me, my lifestyle, how I spent my time, and the like.
As at-ease as James and Lettie put me, I must admit I was not at all in my comfort zone. As a journalist, I'm used to asking the questions, not answering them. And while I turned up all eager beaver with a spreadsheet of rough income and expenditure at the ready, we didn't even get to that.
We spoke about all facets of me: background, family, health, hobbies, what I wanted to do with my life, where I wanted to take my business… it was intense. And a little exposing. I came away thinking I wished I'd prepared better (but that's probably unfair as I had no idea what I was going to be asked) and already found myself making notes about changes or additions to a few answers as I later remembered other goals or ideas, but my mind had gone a bit blank in the meeting.
I did feel more emotional after the event than I expected to. Also, when I entered the financial services sector and was constantly reminded about the importance of starting early on the financial planning, saving and investing journey, I already felt like I'd left certain things too late.
But I was swiftly reassured that looking at the bigger picture in your early 40s still allowed plenty of time to make any necessary changes to improve things down the line. It did really bring home how much I wanted to achieve in a relatively short space of time though, and cemented that importance of having a plan in place that might help me to do so.
I felt it was a pretty cathartic meeting and, in articulating things I'd probably thought about but only half-heartedly, I sense it would help give me the kick up the arse that I might have needed to make more effort in future—I'm grateful to have professionals such as the Wetherall's team involved in that process.
While I entered into this process with one expected outcome (a financial plan) it became immediately clear that the nature of the conversations and the relationship one can form with their financial adviser will undoubtedly cross over into a more personal one—if you get the right one.
This article was written by an anonymous journalist for Professional Adviser and was legally licensed through the NewsCred publisher network. Please direct all licensing questions to legal@newscred.com.