65% of advisers change CIP in response to ESG demand
Aegon Investment Team
Monday, 30 August 2021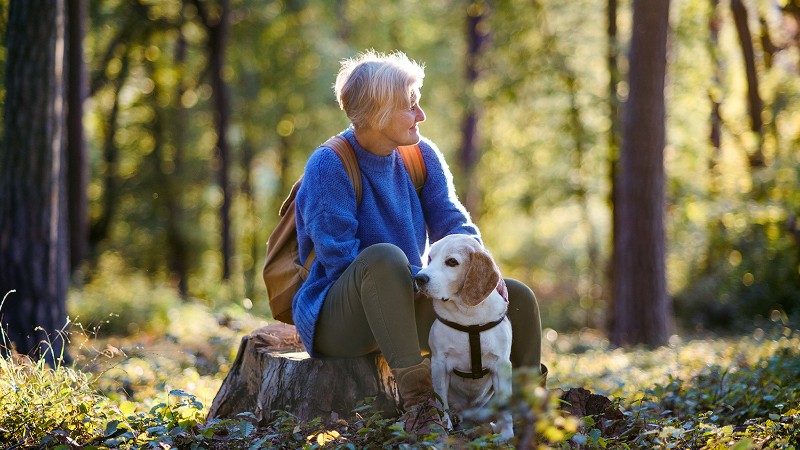 For intermediaries and employers only
Investors increasingly expect their savings to be invested in a sustainable way. In a recent survey we conducted1 , 77% of customers agreed that climate change is an important risk to consider when investing for the future. Nearly half (45%) felt more strongly and wanted to see investing for a net-zero carbon future made mandatory.
Advisers are already well aware of this step change in the investment climate, with 41% of the advisers we surveyed for our 2021 Adviser attitudes report seeing an increase in requests for ESG investments from clients.
Many advisers have already taken significant steps towards meeting this demand, making changes to their centralised investment propositions.
Changes to adviser CIPs in response to ESG demand
The most common change identified was that 30% of advisers have revised their client factfinds to specifically ask about ESG preferences. It's likely that the majority of advisers will follow as their clients demand access to more sustainable investment options.
Another change made by more than one in five advisers (22%) was to increase the ESG options they offer through their CIPs, as the investment industry launches new broad-based and niche products to give consumers greater choice of investments that seek to benefit causes they hold dear. This goes beyond climate change to issues such as social justice and equality.
Less common but highlighting the significance of the trend was the move by 11% of advisers to add ESG to all recommended portfolios as part of their standard offering. And more will undoubtedly follow in an effort to get ahead of the curve when it comes to the inevitable legislation that is already making itself felt across the UK pensions industry following the DWP's announcement to press ahead with new rules that will require trustees to report on their schemes' climate change investment risks by October2.
3% of adviser firms have bought in ESG expertise and it's likely there will be increasing demand for experienced ESG specialists over the next few years as the industry skills up across the board.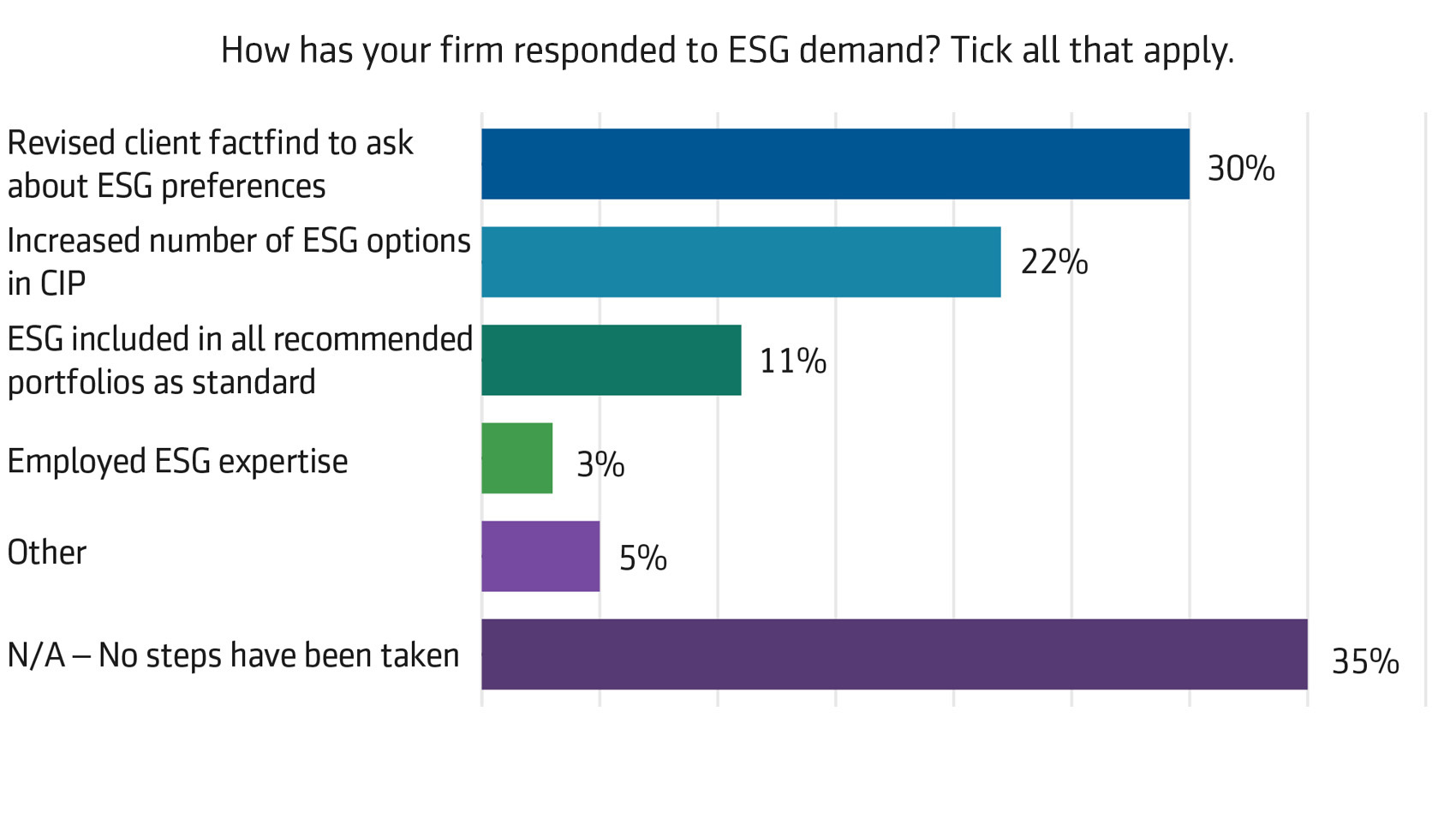 Industry needs to skill up to meet ESG demand
UK savers put almost £1 billion a month on average into ESG funds in 2020, up 66% from the previous year3 and these findings highlight the changes taking place in the advice industry to facilitate this movement of money.
There is clear evidence that advisers are gearing up to meet rising demand from clients and we expect to see evidence of this increasing in future surveys. Adviser businesses, asset managers and providers alike will be upskilling, recruiting and re-structuring over the next few years to build the ESG capability they need to meet ─ not just increased ESG demand from customers, but increased legislation from regulators.
What next?
Read the Adviser attitudes report to find out more.
If you'd like to discuss the report, or you'd like to know more about how we can help, please get in touch with your Aegon contact or visit our investment webpages – ARC platform or Aegon Platform.
The findings in the Adviser attitudes report 2021 are based on the views of 251 financial advisers from across the UK. Fieldwork was conducted by Opinium between 20 and 28 October 2020.
The information in this article is based on our current understanding of markets and legislation and may have changed since publication. The opinions expressed are those of Aegon.
The value of an investment can fall as well as rise and isn't guaranteed. Your client could get back less than they invest.
Sources:
1Research was carried out with over 1,250 consumers on Aegon's research panels in December 2020.
2Pensions Expert. DWP presses ahead with TCFD rules in time for COP 26. Published 8 June 2021.
3The Investment Association, March 2021, https://www.theia.org/media/press-releases/responsible-investment-funds-under-management-66.