5 Ways To Support The Well-Being Of Your Team
Forbes
Monday, 18 July 2022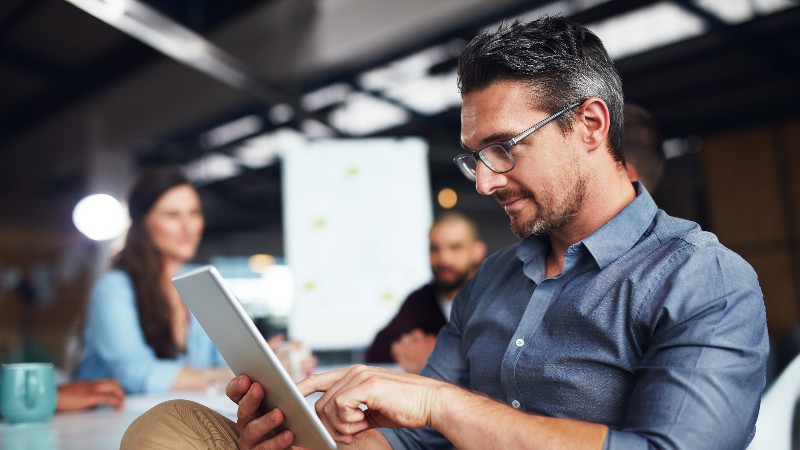 For employers only
Employee wellbeing is on the forefront on everyone's minds. Caroline Ceniza-Levine's article from Forbes explains how managers can play a part in it.
Deloitte and Workplace Intelligence surveyed 2,100 employees and C-level executives across four countries (the US, UK, Canada, and Australia) about their well-being. The results show a wide disconnect in the support employees and executives perceive:
47% v. 90%: 47% of workers believe their executives understand how difficult the pandemic has been for them; 90% of the C-suite who say they do recognize how challenging it's been
53% v. 88%: 53% of employees feel that their company's executives have been making the best decisions for their well-being during the pandemic; 88% of the C-suite believe their decision-making has been exemplary
56% v. 91%: 56% of employees think that their company's executives care about their well-being; 91% of the C-suite believe that employees feel their leaders care about them.
One thing on which both employees and executives can agree is how difficult it is to prioritize well-being. Nearly 70% of the C-suite respondents are seriously considering quitting for a job that better supports their well-being. 57% of employees are considering quitting.
Yet, the survey found that 63% of employees and 73% of the C-suite aren't able to take time off and refresh. Only around half of employees and two-thirds of the C-suite reported using all of their vacation time, take micro-breaks during the day, get enough sleep, and have enough time for friends and family.
The survey did reveal that many executives are already working on making their environment more supportive to well-being:
88% are defining their executive ambition around health
87% are designing their personal learning strategy around matters of health
87% are leveraging their organization's understanding of workforce drivers of health
However, less than 60% of employee respondents say their company embeds well-being into the workplace culture and people's jobs.
---
This disconnect between what employees are feeling and how companies are responding is a wake-up call to leaders
If you're leading a team, you need to visibly support their well-being. If you have valuable people who are a flight risk and can't wait for the whole company to change, here are five ways you can individually show support for the well-being of your team:
1 - Model a health-first approach
Take time off. Don't hold meetings over lunch. Avoid conducting non-urgent business outside of normal work hours. Share when you're feeling fatigued or stressed, so your team knows they can share these feelings openly. Be available to listen if people want to discuss their concerns.
2 - Support work/life boundaries for your team
End meetings early, and suggest that people use the extra time for a walk or stretch. Ask about plans with friends and family, and share your own. If you see someone working longer hours than usual, check to see that the workload is equitably distributed. Make sure the team understands that face time, or the appearance of working longer than others, is not important
3 - Invest in learning and development to improve efficiencies and lessen the work burden
Many jobs evolve over time, and people pick up new responsibilities often without formal training. Check to see if people are struggling because they need skills training or specific expertise. Earmark time during team meetings for people to ask for help. Build in time for coaching and ongoing check-ins, when you scope out projects or assign new responsibilities.
4 - Advocate for your team to senior leaders
The Deloitte and Workplace Intelligence survey makes clear that leaders overestimate how much they're supporting employees. As a manager, you are better positioned than your team to address the disconnect with leaders, and push for more resources. Take your own mini-survey, asking your team how they feel and what they need, and share results anonymously. Collaborate with other managers and/ or employee resource groups to present a united front.
5 – Share information about what support is here and what is coming
Your team doesn't have the same access to information as you do. If you're privy to upcoming health-related initiatives, confirm what you can share and then spread the news. Also don't assume you're your team knows everything already available. Check in with HR on existing well-being resources, and share with the team – you may even find helpful tools and services for yourself.
This article was written by Caroline Ceniza-Levine from Forbes and was legally licensed through the Industry Dive Content Marketplace. Please direct all licensing questions to legal@industrydive.com.