5 ways to be more mindful about your spending
Aegon
Monday, 8 February 2021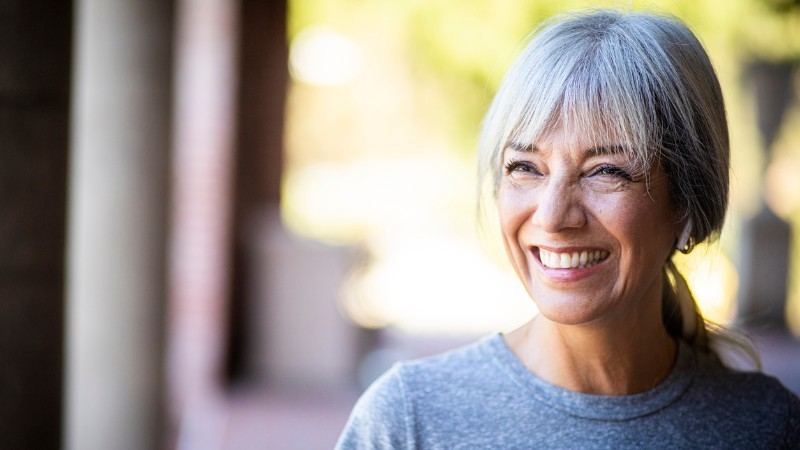 For customers
Money may seem like it's completely rational, but the truth is that our interactions with money are usually quite emotional. We sometimes buy things to improve our mood or avoid spending to feel a sense of control.1
Unfortunately, allowing our emotions to control our spending rarely works out well. Instead of spending money mindlessly, a new approach to managing finances advocates "mindful spending."
What is mindful spending?
Mindful spending is a more thoughtful, intentional approach to using money. It means spending in a way that aligns with your goals and values and makes you feel happier and more purposeful.
The current trend toward mindfulness is focused on being present in the moment, and mindful spending fits in by making spenders more conscious of each purchase.
Why mindful spending matters
Research shows that 82 percent of British adults say they've made purchases they later regret2, that 30 percent of clothing bought by UK consumers is never worn3, and 19 percent of food and drink brought into UK households is wasted.4
Clearly, many of us have a tendency to spend money without thinking too much about it. Making purchases without thinking them through generates unnecessary waste and financial regrets. It also makes it difficult for consumers to ever meet their financial goals.
Mindful spending is important because it frees consumers from the negative cycle of emotional, regrettable spending and allows them to legitimately pursue bigger financial goals. With fewer regrets and more focus, spending intentionally can also result in greater financial peace, clarity and happiness.
How to spend mindfully
Changing your spending habits is a process and likely won't happen overnight. However, if you want to become a mindful spender, there are a number of important steps you can take to start moving in that direction.
1. Start by setting goals
Maybe it's saving at least 10 percent of your income each year (which would require you to spend less than you earn). Maybe it's giving a certain amount to charity, or purchasing only items that are locally sourced. Clarifying your specific goals surrounding money will help you more easily gauge whether a specific purchase fits within your values.
2. Track spending with intent
Consider writing in a notebook or planner each time you spend money and how much, or create a simple spreadsheet to keep track of your purchases on a daily or weekly basis. If you make all of your purchases with a credit card or debit card, your bank or card provider probably offers an online list of transactions to make tracking easy.
You can also use online budgeting apps (like Money Dashboard, Yolt and Emma) to track spending. By reviewing your purchases regularly, you'll be aware of how and where you're spending your money on a continual basis. Awareness is a vital part of mindful spending.
3. Implement a pre-purchase waiting period
Train yourself to wait 24 hours before making a small purchase and a week or more before making a large purchase. Rather than buying something on impulse, the waiting period will help you decide if you really want that item or if you can keep living happily without it.
You can use the waiting period to shop around for deals and read reviews from other purchasers before making the purchase, and to think about whether the item will actually bring you joy or be practical and useful.
4. Remove the ease of buying things
People often make purchases because it's so easy: for instance, you can buy almost anything online with just a few clicks. Take steps to require a little more effort from yourself to make a purchase. For example, if you have a tendency to splurge on unnecessary items at the supermarket, order groceries online so you'll be sure to purchase only the items you need.
If you receive lots of marketing emails from retailers that tempt you to click through and buy things you don't need – review your email preferences and unsubscribe from the ones that are too tempting to resist. If you have your credit card information saved in your computer or device, making it fast and easy to make purchases without thinking about them, remove the autofill information.
5. Create a budget
Yes, budgeting can seem to suck the joy out of spending money, but spending aimlessly with no plan will never allow you to reach your goals. A written budget will help you keep track of necessary expenses so that you won't accidentally spend the money needed to pay bills. Think about developing a flexible budget that includes a line item for savings and another for extra cash, allowing you a buffer for the occasional purchase that really brings joy.
Greater awareness is the key to becoming a mindful spender. When you let go of any tendencies to spend money impulsively, you'll be more likely to meet your financial goals and experience more joy by using money only in ways that make sense and matter to you.
Sources:
1 Money and mental health. Data source, Mind, 2020.
2 Questioning demand: A study of regretted purchases in Great Britain (Ecological Economics). Data source, Alexandra C.H. Skelton, Julian M. Allwood, October 2016.
3 Valuing our clothes – The true cost of how we design, use and dispose of clothing in the UK. Data source, Wrap, 2012.
4 Household Food and Drink Waste in the United Kingdom 2012 –Wrap. Data source, Tom Quested (WRAP), Robert Ingle (support to WRAP from SKM Enviros), Andrew Parry (WRAP), 2012.