4 tips to maintain your financial wellbeing this winter
Aegon Content Team
Thursday, 18 November 2021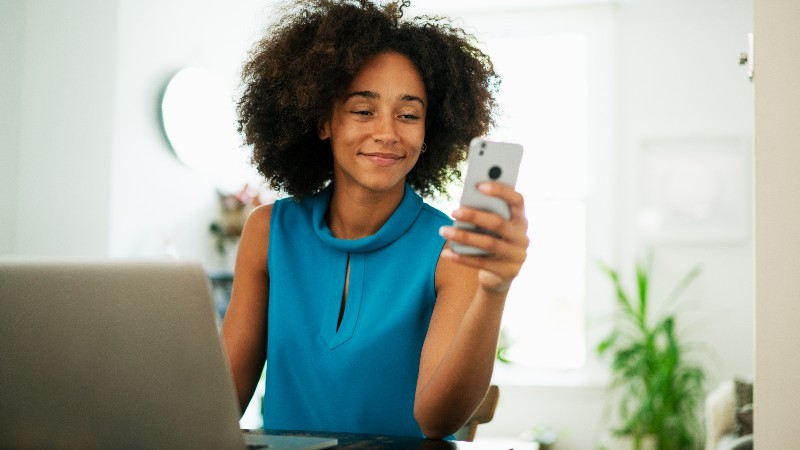 For customers
Most of us want to feel more financially secure, both now and in the future. Financial wellbeing is related to how in control people feel over their financial future, as well as their relationship with money. It's all about focusing on the things that make life enjoyable and meaningful and then aligning your money goals accordingly.
If you're after a kick start or a bit of a reset, this time of year can be a great opportunity to refocus and get back on track. With that in mind, here are four practical tips to support you this season.
1. Take a step back and identify any money worries
Start by being honest with yourself about how any financial stress (big or small) could be affecting you. Can you identify if anything's suffering because of your worries – performance at work perhaps? Family relationships? Self care? Some of the warning signs of financial stress include becoming less active and withdrawing from daily life and experiencing normal feelings of anxiety and a lower mood.1 If you avoid opening bills, or looking at bank balances, it might mean you're in denial about how bad things have become and could do with some support.
If you find money is an increasing source of tension in your relationships and you're arguing with family about your household finances, then it's probably time to take action.
Money Helper has some useful resources on a range of topics, with guidance that's free and impartial.
2. Think about how you deal with money
There's a strong emotional connection between money and stress – so thinking carefully about how you behave around money when you're under pressure – can help you build better habits.
Compulsive spending is the opposite from mindful spending. It includes impulse buying or 'retail therapy' to feel better emotionally. If this sounds like something you regularly do, it could be a sign you're not as in control when it comes to money as you'd probably like. It can create a vicious circle and lead to you making purchases you later regret, making it harder to save in the long term. Top tip: try to remove the ease of buying items online by removing auto-saved credit card details from your devices and unsubscribing from email lists.
If this doesn't resonate with you and you're more anxious about running out of money even when you have enough in the bank – or are more of a well-off, yet reluctant spender – a bit of self-reflection here could help. Identify any behavior patterns so you can set about changing them for good if needed.
You can also use our editable pdf table to think about what brings you joy and purpose.  Knowing the types of life goals we want to achieve can help us work out how much to save for them, as well as spend more wisely. This invests in our future self which is good for overall financial wellbeing.2
3. Map your spending and saving
Since the pandemic, more of us have been living on a knife edge financially. A report from the UK financial regulator found that, even before the coronavirus hit the UK, 20% of UK adults had low financial resilience. This means they had debts, hardly any savings, or couldn't manage on £50 less a month. Between March and October 2020, this figure increased to 27%.3  
If you're struggling financially at the moment, you may not have savings to fall back on, but you could set a longer-term goal of building a financial safety net, or a rainy-day fund, once you're back on your feet. Look at where you're spending already, and map out how to save and spend in the future. You can learn more about a rainy-day fund in our Financial Wellbeing Flipbook. 
Knowledge is power. Being in control of your money is key to improving your financial wellbeing. Consider tracking your spending for a month or two, noting every purchase. This will show you if there's anything you're frittering money away on without realising. Once you know this, creating a budget (and sticking to it) could help you make sure your money is always doing what you need it to. 
There's likely to be extra pressure on many people's household budgets this winter as the cost of living and fuel prices rise. So, budgeting properly has never been more important.
4. Find out if your employer offers any support schemes
If you're working and not self-employed, your company will want you to be happy and productive at work. That's why many employers have employee assistance programmes in place to help their staff with mental health issues or debt counselling. So, if you're having trouble concentrating at work because of financial worries, confide in your employer, colleagues, or HR to see what options you have. There may be options available to you such as time off, or financial assistance. Remember, there's no shame in asking for help, and you may find a solution to your financial stress more easily than you think.   
It's always a good time to regain control of your finances and peace of mind. Hopefully these tips have given you some ideas on how to begin improving your financial wellbeing this winter. This article's not financial advice and shouldn't be taken as such. We'd recommend speaking to a financial adviser if you're in any doubt and would like some help reaching your goals.
For more information, tips and ideas, visit our financial wellbeing hub.
Sources 
1Coping with money worries. Data source, NHS inform, November 2021.
2 Aegon Financial Wellbeing Index. Data source, Aegon, March 2021 
3 Financial Lives Survey 2020. Data source, FCA, February 2021