3 key areas where COP26 must succeed
Aegon Investment Team
Friday, 29 October 2021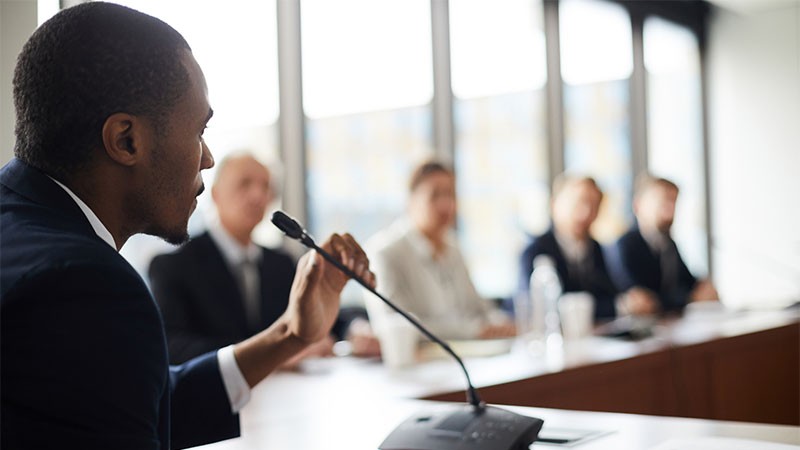 For employers and financial advisers only
It's impossible to overstate the importance of the 26th UN Climate Change Conference, also known as COP26, this November. The decisions made – or not made – in Glasgow will affect us and future generations.
The 2015 Paris Agreement drew the red lines. Signatories agreed to limit the global temperature rise to well below 2°C and to aim for 1.5°C. With devastating impacts arriving fast, and the scientific community warning of tipping points and irreversible change, this conference must deliver radical improvements in how the world is tackling the climate emergency.
Action needs to match rhetoric
The good news is that we're seeing increasing ambition from governments, cities, and businesses. More than 130 countries have now set, or are considering, net zero targets for 2050. There's also been phenomenal technological innovation, particularly in areas such as renewable energy and electric transport, both of which are needed to wean the world off fossil fuels.
The bad news is that the world is nowhere near the path needed to avoid the worst impacts. According to the UN, current national commitments would lead to a 16% increase in carbon emissions by 2030, when the science tells us that a minimum 45% decrease is required1.
We know what needs to happen and have many of the solutions, but even so the world has been dragging its feet. There are many reasons for this, including politics (some of the needed policies may not be popular with all voters) and the question of fairness (developed countries have contributed much more to the problem than developing ones), but we're now at a point where the cost of inaction should be abundantly clear. And for every day of delay, the more disruptive the eventual policy intervention will become.
Three key areas where COP26 must succeed
Align commitments with the science
Countries must strengthen their commitments, referred to as 'Nationally Determined Contributions' (or NDCs), so that they're aligned with a 1.5°C pathway – this means agreeing to incredibly fast reductions in greenhouse gas emissions. Concrete actions on the agenda include phasing out coal, curtailing deforestation, speeding up the switch to electric vehicles, and encouraging investment in renewables. Key policy measures to accelerate the energy transition include a significant price on carbon and an end to fossil fuel subsidies.
Mobilise finance
We must direct finance towards climate solutions, mobilising government, multilateral and private sources of capital. In particular, the developed world needs to support developing countries in making the necessary transition, as well as help them adapt to the impacts that are inevitable. As part of this, the former must make good on the promise to provide at least $100 billion in climate finance per year, and to ratchet this up over time.
Work together
To accelerate decarbonisation and adaptation efforts – governments, businesses, and society must work together under a common framework. To do this, the Paris Rulebook (the detailed rules that make the Paris Agreement operational) must be finalised at COP26. This includes forging consensus around the tricky Article 6, which relates to how countries can cooperate in meeting the Paris goals.
There's a palpable sense of urgency, partly due to the recent alarming report from the Intergovernmental Panel on Climate Change, not to mention a summer of extreme weather across the world. That said, negotiations are still likely to stretch into the 11th hour. From an investment perspective, it's now clear that we all must get behind the science and use the tools at our disposal to support real-world change. It's about major risks and opportunities, for sure, but it's also about making sure we do everything we can to protect our collective future.
If you'd like to discuss any of the topics featured in this article or would like to find out more about Aegon's approach to responsible investment, please get in touch with your Aegon contact or visit our responsible investment web pages – Aegon Retirement Choices Platform or Aegon Platform.
Source:
 1 Nationally determined contributions under the Paris Agreement. Synthesis report by the secretariat, United Nations Framework Convention on Climate Change (UNFCCC).