3/4 employees don't have access to financial education
Aegon Press Team
Tuesday, 4 August 2020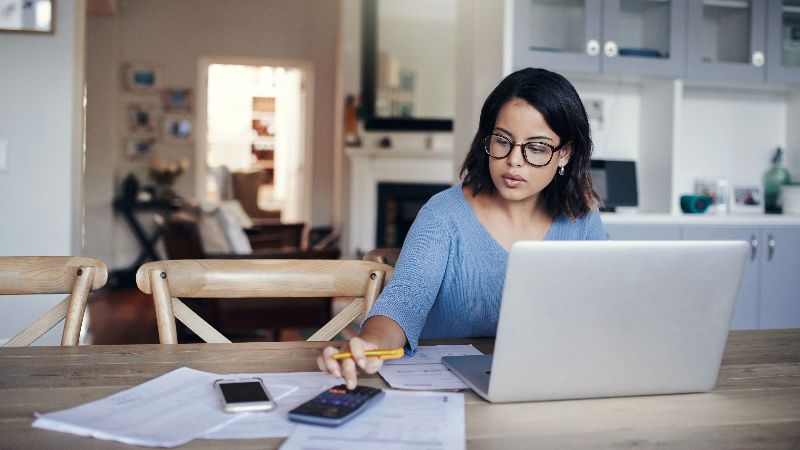 72% of employees said that their employer doesn't offer any form of financial education
70% of employees would find general information highlighting steps to improve their financial wellbeing useful
Research* from Aegon UK finds that 72% of employees said that their employer doesn't offer any form of financial education.
The financial wellbeing survey which was conducted prior to the coronavirus outbreak (December 2019) highlights a shortage of access to financial education in the workplace.
In addition to this 70% of employees would find general information highlighting steps to improve their financial wellbeing useful.
More than two-thirds (67%) of employees said they would find face-to-face counselling and support around debt management useful.
Linda Whorlow, Managing Director of Workplace at Aegon UK said:
"The workplace plays a key role in easing the financial worry of employees. Financial education and awareness of what support is available through their employer is very important.
"Many employers are well positioned to support the financial wellbeing of their employees through the selection of workplace benefits they already offer, they just need to ensure that their employees know about them.
"Employee benefits can play a role in easing the financial worry of a workforce as they get access at a discounted cost which makes their income go further. But the financial benefits on offer need to be framed with some financial education, guidance or advice to demonstrate the impact of each benefit financially.
"It might require a bit of time investment to coordinate and deliver but making financial wellbeing a priority in the workplace will ultimately help with productivity.
"For example, regular road shows explaining the staff pension scheme and key details like the value of the employer pension contributions, and any matching on offer, can help address that worry people have about whether they are putting enough away for the future. And make them think whether they should contribute more.
"It's important people understand the financial as well as emotional benefits of options like life insurance or critical illness cover, or hear how much cheaper, and greener, it might be to buy a bike through the cycle to work scheme rather than doing it yourself or hear about the how a supermarket discount scheme works and how much people could save.
"Those employers investing in the communication of the benefits and keeping financial wellbeing in mind when designing these communications, are more likely to reach those with financial worries.
"However, employers also need to be mindful of the potential for overselling certain benefits as having a financial wellbeing benefit."
To help employees realise the value of their pension, employers should consider some of the following:
Use communications materials across your employee digital channels and around the workplace
Set up digital information portals for employees to access information about their scheme
Run in-house group seminars to teach employees about their pensions. These can be done virtually or face-to-face if appropriate.
Include pension scheme information on employees' payslips. It helps to remind them of the full value of their pay cheque not just the part that goes to their bank account.
Have a dedicated in-house adviser that employees can speak to in confidence.
Implement auto-escalation to improve employee engagement.
Offer financial health checks to employees aged 50.
References
*Financial Wellbeing report 2. All figures, unless otherwise stated, are from YouGov Plc. Total sample size was 2,000 employees. Fieldwork was undertaken between 5 - 16 December 2019. The survey was carried out online. The figures have been weighted and are representative of British business size.
Further information
Stephanie Melrose
PR Manager
Aegon UK
Mob: 07740897621
Notes to Editors
In the UK, Aegon offers retirement, workplace savings and protection solutions to over three million customers. Aegon employs around 2000 people in the UK and together with a further 800 people employed by Atos, we serve the needs of our customers. More information: aegon.co.uk
As an international life insurance, pensions and asset management group based in The Hague, Aegon has businesses in over twenty markets in the Americas, Europe and Asia. Aegon companies employ approximately 26,000 people and have millions of customers across the globe. Further information: aegon.com
Figures correct as of November 2019