1/5 have better organised their finances during Covid-19
Aegon Press Team
Tuesday, 28 July 2020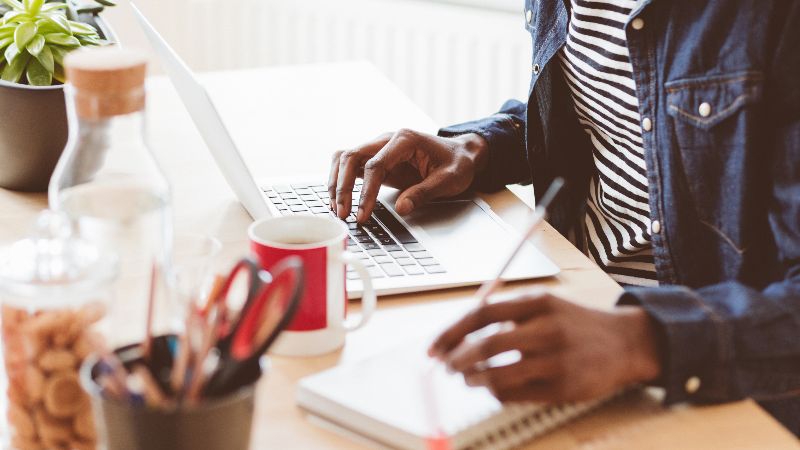 37% of respondents considered shopping around or had shopped around for better deals on financial products.
8 steps to summer ready retirement savings
Research* from Aegon UK finds that 21% of people say they have taken the time to review and better organise their finances since the start of the pandemic.
The younger generation of 18-34 year olds (31%) were more likely to have organised their finances than those aged 35-54 (22%) and 55+ (13%). While men (23%) were more likely to have done this than women (19%).
Just 9% said that they hadn't reviewed their finances and that they were more badly organised than before the pandemic.
The research also found that 37% of respondents had considered shopping around or had shopped around for better deals on financial products. This was much more likely among men (42%) than women (32%) and also more common among the younger generations with 49% of 18-34 year olds compared to 36% among 35-54 year olds and 28% of over 55 year-olds.
Kate Smith, head of pensions at Aegon suggests that this summer might be a good time to get your retirement savings in order.
"With all that is going on in the world this year, it's very difficult to feel like you are in control of much. Many people have taken the opportunity to invest in their physical and emotional health while in lockdown. But our research does suggest some people might have overlooked their future financial health.
"As life begins to normalise and the summer kicks in, now is a good time to take back some of that control, starting with your retirement savings.
"For the last four months understandably, people have been focused on the short-term. Retirement savings are likely to have been neglected by many. Now is a great time to check in on your pension and ensure everything is on track.
"Those who spent the months of lockdown working from home might have made some financial savings as a result. Employees, including furloughed employees will be entitled to employer pension contributions so it would be worth giving your pension a review."
"If we've learnt anything from this pandemic, it's the importance of financial resilience, including having savings for later life. You need to save now so you can spend later in life. And making plans now for how you will pay the bills later when you are no longer working will avoid panic setting in when you suddenly find yourself blowing out the 60 birthday candles on your cake!"
Here's Kate's useful 8 step to-do list to help you get your future finances fit this summer:
Review your spending habits and consider if you have the scope to save a little more each month
Look up your annual benefit statements, you probably have saved with more than one employer's pension scheme
Get online – have you done all you need to do to be able to manage your pension online to make it simpler?
Think about what financial milestones you'd need to hit in order to increase your pension contributions and review your investment choices
Find out more about your current pension plan. If you pay in more does your employer match your contributions?
Track down old pension schemes – using the government's finder service https://www.gov.uk/find-pension-contact-details or request contact details from the government's Pension Tracing Service on 0800 731 0193 or by post.
Check your expression of wish form is up to date. This is a request setting out who you would like to receive any death benefits payable on your death
Check your state pension entitlement. To receive the full state pension when you reach state pension age you must have paid or been credited with 35 qualifying years of National Insurance contributions. Visit the Government Pension Service https://www.gov.uk/contact-pension-service for information about your state pension.
References
*Aegon research with Opinium surveyed 2,000 adults between 15-19 May 2020
Further information
Stephanie Melrose
PR Manager
Aegon UK
Mob: 07740897621
Notes to Editors
In the UK, Aegon offers retirement, workplace savings and protection solutions to over three million customers. Aegon employs around 2000 people in the UK and together with a further 800 people employed by Atos, we serve the needs of our customers. More information: aegon.co.uk
As an international life insurance, pensions and asset management group based in The Hague, Aegon has businesses in over twenty markets in the Americas, Europe and Asia. Aegon companies employ approximately 26,000 people and have millions of customers across the globe. Further information: aegon.com
Figures correct as of November 2019