10 top perks of being a pensioner
Money Mail (Daily Mail)
Wednesday, 25 July 2018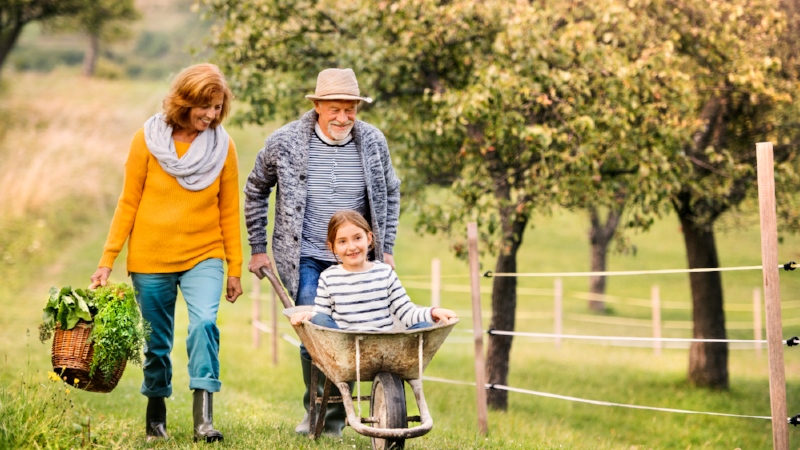 Most people know that when you reach retirement you qualify for some terrific perks.
For example, from the age of 65 (60 in London), you get a free bus pass to use all over the country.
But there are other financial freebies for pensioners you may not have heard of, including discounts on cinema tickets, days out and money off your energy bills.
Here we list some of the best.
1. Slash a third off rail travel
If you regularly use the train you could save with a Senior Railcard.
You must be over 60 and you can apply up to two weeks before your 60th birthday. The discount may not always apply — for example, during peak times.
Apply at senior-railcard.co.uk or fill in a form at a staffed station. You will need proof of age, such as a passport or a driving licence.
2. Go to the cinema for less
Cinema chains including Odeon sell discounted tickets at select screenings. Odeon offers so-called Silver Cinema screenings for the over-55s, where tickets start from £3 and include tea and biscuits. Odeon says you may need to show proof of age, such as a passport.
3. Stop paying for television
You can get a free TV licence once you're over 75.
When you renew at 74, select the 'aged 74 or over' option. You will be issued a short-term licence.
This will last until your next birthday when you no longer need to pay. Your direct debit will then be cancelled automatically by TV Licensing.
4. Prescription charges end
In England, you can get free prescriptions from the age of 60. Because your date of birth is printed on the prescription, the fee will be waived automatically.
Eye tests are also free from this age. You don't have to say anything when you book, but bring proof of age to your appointment.
Specsavers and Boots Opticians also offer discounts on glasses for the over-60s.
5. Better store card deals
Many stores offer discount schemes to pensioners. B&Q, for example, has a Diamond Card offering over-60s 10 pc off purchases on Wednesdays.
The discount does not include new kitchens or bathrooms, and you have to visit a store to apply for the card. Take a driving licence or passport.
If you have a Boots Advantage Card and are over 60, you will get ten loyalty points for every £1 spent on own-brand products, up from the usual four. You also get extra points on hearing tests and 25 pc off your first pair of glasses.
6. Cut-price days out
The National Trust and English Heritage both offer discounted memberships to seniors. English Heritage cuts its £56 annual fee to £49 for over-65s. The National Trust offers a 25 pc discount for the over-60s if you've been a member for five of the past ten years. Call 0344 800 1895 to apply for the National Trust or 0370 333 1182 for English Heritage.
7. Free passport AS you near 90
As you approach your 90th you will be entitled to a free passport. If you were born on or before September 2, 1929, you no longer have to pay for one. You can apply online at gov.uk/apply-renew-passport or visit a Post Office that offers the Passport Check and Send service. There is a £9.75 fee if you apply in a branch.
8. Help heating your home
The Winter Fuel Payment is an annual handout to help with heating costs, worth between £100 and £300. To qualify this winter, you will need to have been born on or before November 5, 1953.
You'll also need to be living in the UK for at least one day of the 'qualifying week' — though you may still be able to claim if you live in Europe. The qualifying week is set at a different time each year and how much you receive depends on factors such as whether you live alone. To claim call 0800 731 0160.
9. Boost your income
If you're 65 or over and on a low income, you may be able to claim a means-tested, tax-free benefit called a Pension Credit. There are two parts to it: Guarantee Credit and Savings Credit. To find out if you're eligible, call 0800 99 1234.
Guarantee Credit is a top-up payment sent to your account. If you're single and have a weekly income (including pension) below £163, pension credit will top it up to this amount.
Couples with a joint weekly income of less than £248.80 will receive enough Guarantee Credit to reach this threshold.
Guarantee Credit recipients may also be able to claim refunds for travel costs if they have been referred to a hospital or NHS clinic for treatment or tests. You recover transport expenses through the Healthcare Travel Costs Scheme.
Hand in travel receipts, appointment letter and proof of Pension Credit at nominated offices in hospitals and clinics.
Guarantee Credit recipients may also get free dental treatment, housing benefit, and other benefits.
Savings Credit is designed to reward those who have saved, even with a modest income. You may be entitled if you are over 65 and reached the State Pension Age before April 6, 2016. You should also only have a small amount of income from pensions, savings, earnings and investments. Couples can receive a maximum of £14.99 per week through Savings Credit, while single pensioners can receive up to £13.40.
10. Save money on power
If you receive Guarantee Credit you could also shave £140 off your electricity bill under the Warm Home Discount Scheme. The money isn't paid to you, it's taken off your bill. If you're eligible, you should receive a letter explaining how to obtain the discount.
If you're on Pension Credit, you can also receive Cold Weather Payments of £25. These payments will be sent to you automatically if average temperatures in your area have been 0c or below for seven consecutive days.
This article was written by Fiona Parker from Money Mail (Daily Mail) and was legally licensed through the NewsCred publisher network. Please direct all licensing questions to legal@newscred.com.