Why you could need protection – and what it does
Aegon Content Team
Thursday, 3 February 2022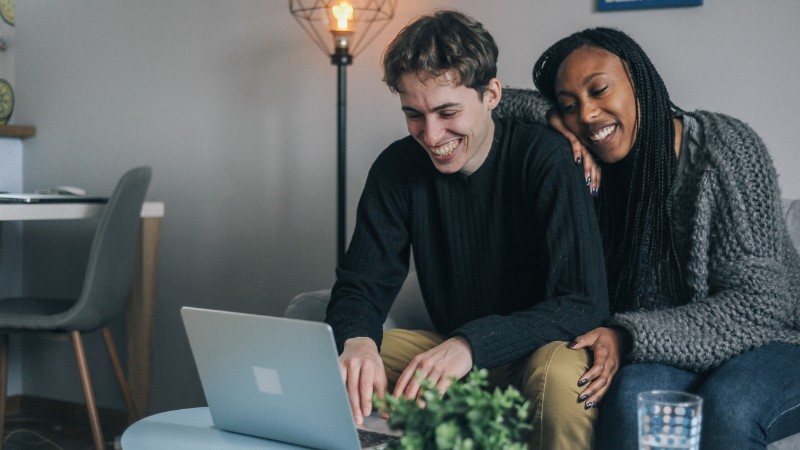 For customers
If you glanced out the window and it looked like rain, you'd take an umbrella to avoid getting wet. Financial protection is similar, except there is much more at stake than a soggy jumper.
The pandemic has hit our pockets as well as our health. During the height of lockdown, a third of people expected their money situation to worsen, while nearly 4 in 10 households with an income below £20,000 had less in the bank than they did pre-crisis. A third of households earning above £20,000 also saw a drop in savings1.
With money already stretched – a sudden financial shock like being involved in a serious accident or becoming too ill to work, and even losing the income of the family breadwinner due to bereavement – risks pushing families into unmanageable debt. The last thing we need when going through a bad patch is money worries too. Here are some of the most common types of protection insurance.
Life insurance – offers financial support for your loved ones
Life insurance is a policy that helps minimise the financial impact of your death on your family – it pays out on the death of the insured person. Young, single people can think they don't need life cover because they don't have dependents. But a life insurance payout can help with things like funeral costs, around £3,837 on average, so your parents aren't left to foot the bill.2 Getting life insurance while you're young, fit, and healthy might also be cheaper.
Or if you buy a new home with a loved one and have a mortgage together, life insurance can provide financial support if something happens to either of you – it can help ensure that those financial commitments are still met whilst taking away the stress and worry during a difficult time.
Even though life insurance can be more expensive when we get older, it might be our age, health problems or simply having financial security in place for loved ones – it's never too late to put life insurance in place.
Income protection – supports you if you're unable to work
Perhaps you'll break your leg falling over or suffer an unfortunate clash in the supermarket that leaves you with a fractured elbow. However, random accidents do happen, and few of us can afford to be off sick – unable to work for months without an income.
In 2018, an estimated, 141 million working days were lost due to sickness or injury3. This can be especially difficult for the self-employed, including increasing numbers of young entrepreneurs, who often lack the same safety nets as those hired by a company.
By December 2020, nearly 9 million people had to borrow more money because of the pandemic, and self-employed workers were more likely to than those employed.4 This is even before factoring in being unable to work due to illness or accident.
Income protection insurance could make sure you continue to receive a regular income if you're unable to do your job – replacing part of your previous earnings until you retire or are able to go back to work.
Critical illness cover – supports you if you're diagnosed with a serious illness
Around 250,000 people leave employment each year due to ill health, and 60% of these are the main household earner.5
Yet, according to our research, a third of people have no emergency savings, and for those with emergency savings, the amounts held, would only allow people to live without an income for an average of just over 18 weeks.6
Less than a third of employers pay anything above statutory sick pay, so most unwell employees would have to manage on just £96.35 a week after the initial four days of illness, for up to 28 weeks. For many people this is unlikely to cover even their basic bills.7
Critical illness cover works a bit like life insurance, but you don't have to die to receive a payout. It covers serious illness like cancers, heart attacks or strokes. If you become ill and your policy covers it, you get a tax-free lump sum. This can help you pay bills like your mortgage while you undergo treatment.
Even though many of us don't think we need protection insurance, or we associate it as being an additional expense in our finances, it could ease the burden of a sudden financial shock and help create some peace of mind for you and your family.
We recommend you speak to a financial adviser to discuss your individual protection needs. You can find a financial adviser through MoneyHelper. There may be a charge for this.
Sources:
Over a third of consumers expect their financial situation to worsen due to COVID-19. Data source, PWC, May 2020.
Change on the horizon? National Funeral Cost Index Report. Data source, Royal London, 2019.
Sickness absence in the UK labour market: 2018. Data source, Office for National Statistics, November 2019.
Personal and economic well-being in Great Britain: January 2021.Data source, Office for National Statistics, January 2021.
Welfare reform for the 21st century – the role of income protection insurance. Data source, Association of British Insurers, September 2014.
How you can improve your financial wellbeing, page 9 and 38. Data source, Aegon, Financial Wellbeing research carried out in August - September 2020, 10,466 respondents. Flipbook first published March 2021.
Statutory Sick Pay (SSP). Data source, GOV.UK, December 2021.