What a year for managing risk
Aegon Investment Team
Monday, 26 July 2021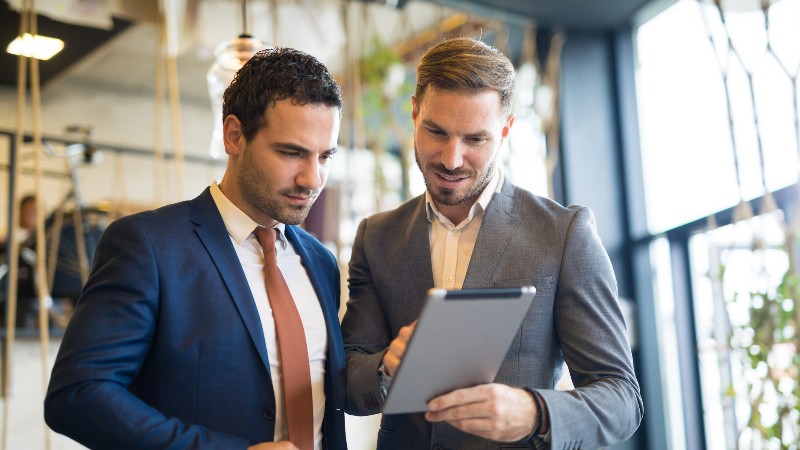 For intermediaries only
Our Risk-Managed Portfolios have reached their first anniversary, and what a year it's been to put a risk-targeted fund range through its paces.
Navigating a year of market shifts
Since launching in July 2020, the portfolios have navigated the markets as the impact of the pandemic played out and economies grappled with reopening and further coronavirus waves.
Fiscal stimulus and ever lower interest rates helped to support equities and, as we entered 2021, we saw a rotation back to the UK market away from the valuation highs of the US. During this time, the Portfolio Management team continued to monitor the impact of political developments, including the US election and Biden's subsequent policy overhaul, trade disputes and Brexit. With robust risk management at the heart of the funds, the team assessed the funds daily, adjusting the asset mix to ensure each portfolio kept to its risk level.
Aligned to client risk profiles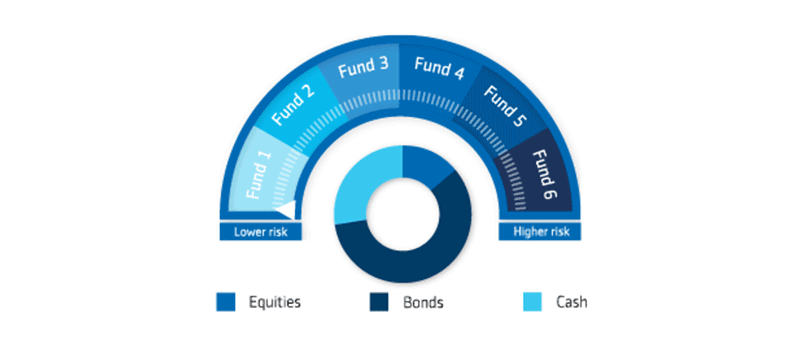 The range, which comprises six multi-asset portfolios, is designed to grow long-term savings while staying aligned to client risk profiles. In this unprecedented year for markets, the Risk-Managed Portfolios have done exactly what they're designed to do. With robust risk management and governance built-in, performance across the range reflects the different level of risk chosen by investors:

Past performance isn't a reliable guide to future returns. Source: Morningstar Direct. Figures in £s. Standard deviation is annualised based on daily returns. Performance returns are cumulative, on a bid-to-bid basis net of fund charges with gross income reinvested from inception (7 July 2020) to 7 July 2021.
Five diamond rated
Also in year one, the Risk-Managed Portfolios were given the top rating of 5 diamonds by Defaqto. The 5 Diamond Rating signifies that the Risk-Managed Portfolios provide an excellent all-round offering relative to the peer group, including features such as charges, portfolio management team and investment process.

Positioned for the long-term
The market narrative is changing as economies emerge from COVID restrictions, with consumer demand and employment rates improving, but against a backdrop of inflation risk and reduced policy support. And with potential for a market rotation, high valuations are putting prospects for the US and tech in question.
Find out how the Risk-Managed Portfolios are positioned to manage this shift in our market outlook webinars, which can be found on our investments webpage.
Why use the Aegon Risk-Managed Portfolios?
Our six risk-targeted multi-asset funds can help your clients grow their long-term savings while staying aligned to their risk appetite. They offer:
5 Diamond-rated¹ from Defaqto.
0.25% fixed ongoing charges figure (OCF).
OEIC and insured structures – available in a pension, ISA, or GIA.
Robust risk-management process.
Rigorous governance, underpinned by our Funds Promise.
Mapped to risk ratings from Dynamic Planner, Defaqto, Synaptic and FinaMetrica.
The value of investments may go down as well as up and investors may get back less than they invest. Please refer to fund factsheets for full fund details and fund-specific risks.
If you'd like to know more about the Risk-Managed Portfolios, please get in touch with your Aegon contact or visit our investment web pages ̶ ARC platform or Aegon Platform.
Information correct as at July 2021. Link Fund Solutions Limited (LF) is the authorised corporate director of the Risk-Managed Portfolios. This means they're responsible for the operation of the funds in accordance with the regulations.