Thinking ahead: Government and regulatory agenda in 2022
Steven Cameron, Pensions Director
Thursday, 13 January 2022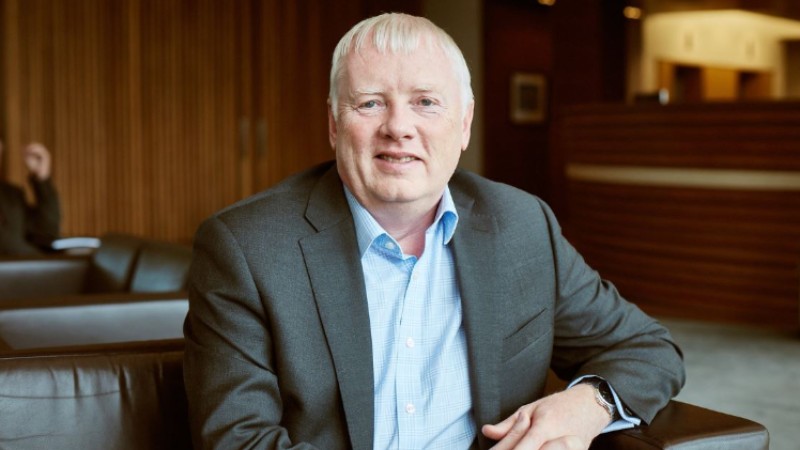 For financial advisers only
8 minutes read
As we move into 2022, it's a good time to think ahead about what's on the regulatory and legislative agenda. Despite the current Omicron crisis, the Government and regulators are looking beyond the pandemic to drive economic recovery. After many initiatives were rightly put on hold in 2020 and 2021, there's a lot of catching up going on, making it a challenging time of change for our industry.
The key drivers for change 
It can be difficult to see how the various initiatives fit together – including strategic or 'top down' change versus more technical or 'bottom up' initiatives. I see the various initiatives as supporting three top priorities of the UK Government and regulators. For the purpose of this article, I'll keep my focus on the first two.
Economic recovery: I would rank building Britain back better as the UK Government's first priority, including in the financial services world.
Good outcomes and value for money: This is featuring repeatedly in a range of papers from regulators and the Department for Work and Pensions.
A greener, sustainable future: Most would consider this as top of the global priority list. Around COP26 we saw a spike in regulatory and Government proposals. For more on this, we have a podcast you can listen to at the end of this article.
Economic recovery and building Britain back better
Over 2021, we had not one, but two Budgets and some other major announcements – adding up to a substantial list of growth initiatives alongside fewer tax measures than I might have expected.
Going for growth
On the growth side, the Government is pushing strongly for Defined Contribution (DC) pension schemes to invest greener and to support the Government's net zero targets.
In addition, the Prime Minister and Chancellor issued an open letter encouraging institutions like DC pension schemes to 'seize the moment' and create an 'investment big bang'. They want institutions to increase allocations to illiquid investments or productive finance such as infrastructure and innovative start-up companies which often need more long-term capital to fulfil their full growth potential.1
In the meantime, the FCA had been consulting on Long Term Asset Funds (LTAFs) and produced a new authorisation regime designed to give institutional investors more confidence in investing in illiquids. Once fund managers begin launching LTAFs, we'll know more about their design, underlying assets and notice periods. We could then begin to see some DC schemes invest part of their default fund in these. But DC members do expect to be able to switch fund, transfer scheme or access their benefits flexibly, currently from age 55, without a notice period. So even a small proportion of illiquid underlying investments does require liquidity management and daily pricing solutions. The Productive Finance Working Group has been doing a great job identifying such issues and we now need solutions.
The DWP is also pushing a consolidation agenda for single employer occupational DC schemes. From 2022, trustees of such schemes with funds under £100 million will need to carry out annual Value for Money (VfM) assessments. On failing, unless they have a sound and prompt recovery plan, they'll need to wind up and consolidate into a larger scheme such as a master trust. This is positioned as improving VfM for members, but it's at least as much about creating fewer bigger schemes with funds of sufficient scale to invest in illiquids. Scheme consolidation is a complex exercise needing professional advice and there's a risk of advice shortages and consolidator scheme bottlenecks. This is made worse by the Government's Phase 2 ambition, which proposes accelerating consolidation amongst schemes with funds up to £5 billion.
As flagged in the Autumn Budget, we also now have a new consultation Enabling Investment in Productive Finance which proposes taking investment performance fees often associated with productive finance investments out of the auto-enrolment default fund charge cap. I do have concerns this could create wider complexity.2
The increase in Normal Minimum Pension Age (NMPA) could also be classed under a 'growth' heading as the rationale was partly to make people work and be productive for longer. The transitional arrangements ahead of 2028 implementation have proven particularly contentious and will be finalised in the forthcoming Finance Act. Much uncertainty remains but what is clear is there will be major administration and communication challenges including explaining to some people that they have two different NMPAs within the same scheme.
Tax reform
We've had fewer tax increases or reforms than many had feared. Corporation tax for larger companies is going up in 2023. National Insurance (NI) is also going up by 1.25% in April 2022 to fund the NHS and social care. Alongside the changes to the state pension triple lock, this meant not one but two manifesto breaches last Autumn – proof if we needed it of the current unprecedented times.
The Chancellor is also raising revenues through a range of stealth taxes such as freezing income tax thresholds. After also freezing nil rate bands for capital gains tax and inheritance tax, the Government confirmed perhaps surprisingly that it's not currently planning to take forward recommendations from the Office of Tax Simplification to reform these taxes.
So far though, despite frenzied pre-Budget speculation, pensions tax relief has escaped reform. With the new recognition across Government that pensions have an investment 'super-power', maybe now wasn't seen as the right time to rock that particular boat. Of course, we shouldn't be complacent that no change so far means no future change. If the recovery doesn't go quite to plan – and there's every chance that will be the case – what will Sunak do next?
Social care reform – a better Britain
I'm delighted that we now have proposals for a new social care funding regime. Despite the controversy over how the means testing aspects will work, I see it as hugely helpful to have an £86,000 cap on care costs. I also welcome the £200 per week notional national allocation within residential care fees for room and board, which is paid on top of the care cap. While some individuals may wish to 'upgrade' at additional cost, having an understood framework is a big step forward and will hopefully open up at and in retirement advice opportunities.
The increase in NI of 1.25% for employees, employers and the self-employed from April 2022 will be extended to earned income for those over state pension age.3 The rate of dividend tax on assets outside of ISA and we believe pension wrappers will also rise by 1.25%.4 These changes present a number of advice opportunities including interaction with pension salary sacrifice arrangements although any opportunity there may only last for the one year as the extra NI will become a separate levy in April 2023. 
Financial regulation – Britain after Brexit
I see the ongoing Financial Services Future Regulatory Framework Review as part of building Britain back better although here, it's after Brexit rather than Covid. The proposed changes to the framework itself look sensible but it's what the regulators then do within that framework that really matters. I'd welcome a move away from some of the complex disclosure rules brought about by EU regulations and there's also an opportunity to revisit the advice definition to allow more support under a new personalised guidance banner.
Good Outcomes and Value for Money
The regulators and DWP are keen our industry is delivering to a commonly understood definition of Value for Money (VfM) while improving outcomes. Many of the initiatives touched on earlier could help in this regard too.
The FCA is to consult on aspects of its Consumer Investment Strategy early in 2022. It believes too many individuals are holding too much in cash and is targeting those with over £10,000 of investable assets in cash – believing those who can accept the risk could be making their money work harder by investing some of it. This of course will also support the UK's post-pandemic economic recovery.
The consultation will include proposals for a new form of 'guided sales' to help support such individuals invest some of that excess cash. This is the first sign of the FCA considering a more personalised form of guidance with less regulatory burden than full financial advice. Advisers may want to start thinking about how they might build a more personalised form of guidance into their client propositions, perhaps to reach new segments or in workplace situations.
The focus on VfM is really ramping up particularly for workplace pensions right now with the joint FCA / Pensions Regulator Discussion Paper (DP) on a standard definition having just closed. There is a proposal that VfM assessments should include a comparison with other schemes and while this may sound reasonable, bespoke pricing makes this quite challenging. There's a risk that the regulators will push for more and more data rather than a balance between actionable data and the expert judgement of trustees and Independent Governance Committees.
Non-workplace pensions and their VfM are included within this DP. There's also a separate non-workplace pension FCA consultation which is proposing new warnings for those holding more than 25% of their fund in cash for over six months. There's also a proposed new standardised investment strategy which is similar to a workplace default fund, for non-advised customers.
From 1 June 2022, pension providers will need to give a stronger nudge to Pension Wise (PW) when customers ask to access their contract-based pension flexibly. At the time of writing, we're still waiting for final DWP rules and timelines for trust-based schemes but hopefully any differences will be kept to a minimum. The Government wants thousands more people approaching retirement to access PW guidance as 'the norm'. But I really don't see the point of nudging even those who've taken advice. While anyone, including advised clients, can opt out of PW guidance, nudging them looks like a waste of time for all concerned.
There's a long list of initiatives under the pension engagement banner including pension dashboards, simpler statements and a proposed pension season. Unfortunately, these don't always look joined up and I'd question if we need all three. The pension season looks particularly problematic if it forces millions of statements to be issued within a concentrated time period.
Last but by no means least, the FCA is pushing ahead with its new Consumer Duty, which it describes as a 'reset' and 'fundamental shift in industry mindset'. The aim of making sure firms have good customer outcomes at the heart of all they do is admirable, but what will this mean in terms of detail? The second consultation includes draft regulations and guidance which provide more clarity on FCA expectations for both manufacturers and distributors. This includes many areas where working together will be required to understand aspects such as target markets and new value assessments. I'm very pleased that the latest drafts no longer expect firms to take 'all reasonable steps' but instead a more proportionate requirement to 'act reasonably'. The final rules are expected in July 2022 – and while implementation will be iterative up till April 2023, firms may want to start planning before then for what will be a substantial gap analysis exercise.
What's next
To sum up, there's a lot going on right now – from the 'top down' and 'bottom up'. As an industry, implementing so many changes will be challenging but as always, change brings opportunity. As I mentioned, a greener, more sustainable future is a top priority. This is a topic in its own right which our very own Tim Orton, Managing Director of Investment Solutions, and Hilkka Komulainen, Head of Responsible Investment, discuss in our latest Market snapshot podcast.
Advisers like you, will have many future opportunities to demonstrate your added value – at Aegon, we stand ready to help you make the most of 2022.
To see more articles in our Thinking Ahead series, as well as other relevant insights – visit our Fresh Perspectives hub.
Sources:
1 A Challenge Letter from the Prime Minister and Chancellor to institution, Data source, GOV.UK, August 2021
2 Consultation on enabling investment in productive finance, Data Source GOV.UK, November 2021
3 National Insurance: How much you pay, Data Source, GOV.UK, as at January 2022.
4 Tax on dividends, Data Source, GOV.UK, as at January 2022.