Thinking ahead: All aboard pensions dashboards
Kate Smith, Head of Pensions
Tuesday, 15 March 2022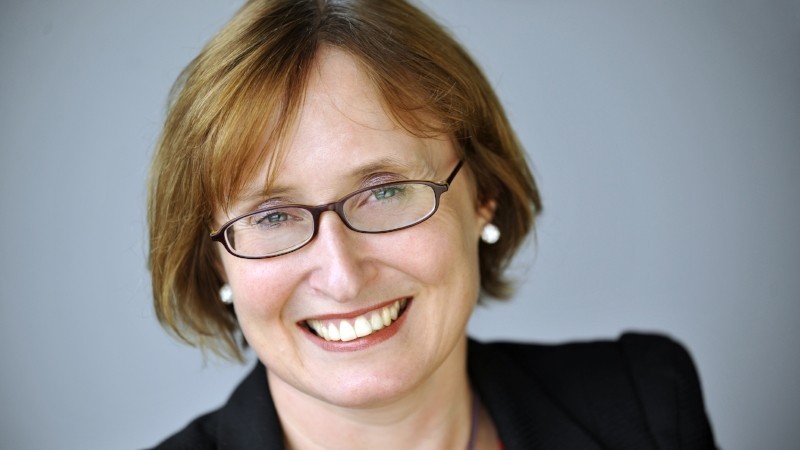 For financial advisers only
In this article, our Head of Public Affairs, Kate Smith, gives an overview of pensions dashboards and what this means for you as financial advisers.
Reconnecting people with their pensions
Pensions dashboards have the potential to be a force for good. They'll enable people, at a time of their choosing, to see all their pensions online securely. This will cover all workplace pensions, public and private sector occupational and contract-based pensions. It will also include defined benefit as well as defined contribution, and non-workplace pensions. Crucially, it will also include the State Pension from day one – which for many is the bedrock of their retirement income. 
The idea is that pensions dashboards will help people reconnect with their pensions. This includes reconnecting with any lost pots and supporting better planning for retirement – as well as growing financial wellbeing. Over time, pensions dashboards have the potential to be a gamechanger in terms of improving member engagement. They will hopefully drive greater pension pot consolidation – and lead to more people seeking advice. This in turn could mean improved member outcomes at retirement.
New rules and standards
The pensions dashboards journey has been a long and winding road with discussions seemingly going on for years. Now that both the DWP and FCA have published their consultations, and we've a set of indicative draft regulations, the pace is certainly accelerating.
The DWP consultation sets out the objectives for pensions dashboards, proposed requirements for commercial dashboard providers and data and compliance requirements for occupational pension schemes. This includes a very ambitious timeline to get all UK pension schemes on board starting from April 2023.1 The FCA rules set out complementary proposed rules for pension providers of contract-based schemes, building on and aligning with the DWP requirements.  
In addition, the Financial Reporting Council (FRC) has published its consultation on assumptions underpinning Statutory Money Purchase Illustrations (SMPI). FRC is proposing to mandate greater consistency of estimated retirement illustrations used in SMPIs in annual benefit statements across pension providers and on pension dashboards from 1 October 2023.2
More pensions dashboard details will follow, including Money and Pensions (MaPS) technical standards and DWP guidance.
Find and view basis only, with potential for future innovation
The first pensions dashboard will be operated by MaPS on the MoneyHelper website. Commercial dashboards will be permitted thereafter. Bringing another acronym into the pensions world, commercial dashboards will be known as Qualifying Pensions Dashboard Services (QPDS).3 These must be FCA authorised and comply with the DWP regulations and MaPS design standards.
Initially dashboards will be on a 'find and view' basis only and will include benefits not yet in payment, showing accrued and projected pension values to support better retirement planning, is means that not all pensions are in scope. For example, funds in drawdown and annuities, as well as scheme pensions in payment from defined benefit schemes are excluded.   
The dashboard ecosystem will be built with the potential for future innovation, starting small and growing in scope and capability over time. The expectation is that other pensions products such as decumulation products, as well as savings and investments, could be added in the future. Alongside modelling tools and the ability for individuals to carry out transactions such as pension transfers – but transactions will be prohibited initially. This is despite one of the potential benefits of dashboards being the consolidation of frozen pension pots.
Advisers to get delegated access
Pensions dashboards will put people at the heart of the process, with consumer protection a key principle. Individuals will always be in control of who has access to their data. The pension dashboard ecosystem will support advice and guidance by permitting delegated access on the MaPS and commercial dashboards. Individuals will be able to choose whether to give delegated access to their pension dashboard data. They'll be allowed to give access to regulated financial advisers – with permissions to advise on investments and pensions – MaPS guidance specialists, as well as others considered by MaPS to be appropriate.
The MaPS dashboard will provide full delegated access to their guidance specialists and to advisers with the relevant permissions. However, commercial dashboards have the option to offer delegated access, but aren't required to do so. This could be a key differentiator in commercial dashboards.
Being able to view your client's data on both MaPS and commercial dashboards is a valuable addition – enabling individuals to seek advice from an authorised person with relevant permissions. The hope is that by using dashboards, advice could become more accessible and appealing.  
Making it easier for people to find and view their pensions on dashboards – and giving access to advisers – will save time and effort for both of you. However, as the dashboard data will be quite limited initially, it will only show the scheme details along with a current value and projected value of pension funds. The requirements vary by scheme type – you'll likely to want to make follow-up enquiries to get more detail.
Only those advisers holding the right permissions will be granted access. To ensure savers are protected, advisers who wish to be given delegated access will need to be added to a governance register and will have to undergo a consent and authorisation process to access an individual's data on dashboards.
The DWP draft regulations also allow individuals to export their dashboard data, sharing it with advisers, as an alternative to ongoing access.   
The role of advisers
The government and regulators are currently consulting on two dashboard-related consultations. The DWP consultation closed on 13th March, but there's more to come. It's important that your voice is heard by taking part in the consultations and keeping on top of further developments, as it's hoped that pension dashboards will lead to more people seeking advice, possibly digitally. 
One area to keep up to speed on will be the new delegated access rules and understanding what you need to do. Being given delegated access is likely to make retirement planning more cost-effective, saving you and your clients time and effort in finding all their pensions. 
Not all pension dashboards will be the same, although the information shown will initially be prescriptive. It's likely that there will be a range of commercial dashboards offered by pension providers and FinTech specialists. It will be up to the individual to decide which dashboard to use, and they may make a choice based on companies they're already familiar with or are customers of. But it may be helpful if they select one which offers delegated access.
Timescales  
The DWP draft regulations set out the staging dates for occupational pension schemes, the deadline by which schemes must connect to the MaPS digital architecture. This will be sequenced by scheme type and membership size – active and deferred members – and will exclude pensioners, based on scheme return data for the scheme year end between 1 April 2020 and 31 March 2021.1
Large Master Trusts with over 20,000 members along with the State Pension, will start connecting to the dashboard ecosystem from April 2023 (the first cohort of the first wave) with a staging deadline of 30 June 2023.1 The FCA has confirmed that the largest pension providers of personal and stakeholder pensions, will also be in the first wave with an implementation deadline of 30 June 2023. This will be followed by the first wave of the largest single employer schemes (1,000 + members) between July 2023 and September 2024, and the second wave of medium schemes (100- 999 members) between October 2024 and October 2025.1
This phased approach, with largest first, means that 99% coverage of memberships could be achieved by mid-2025.1 The third wave of small and micro schemes hasn't been set out in the regulations but is expected to stage from 2026.
Compliance and enforcement
It will be a legal requirement for schemes and providers to comply with all the requirements. This includes connecting to the pension dashboard digital architecture by their staging date – then finding and sending data back to the individual's chosen dashboard within the timescales they've requested. The Pensions Regulator will have a range of compliance and enforcement tactics available to penalise non-compliance.
Going 'live' and making dashboards a success
Pensions dashboards aren't expected to become 'live' to individuals until around mid-2024. This means that people aren't expected to access dashboards until then.  By then the largest pension schemes and the State Pension will have staged.
Once up and running, we want people to actively use pensions dashboards and view them positively, to help with their retirement planning – ideally with the additional support of advice or guidance. To make people be proactive and take notice, it's vital that the Government and industry work together and launch a 'big bang' campaign promoting pensions dashboards. A co-ordinated approach setting out what pensions dashboards means for people, as well as the value of advice, could make a real difference to the numbers actively using them and ultimately improve better planning for later life.
To see more articles in our Thinking Ahead series, as well as other relevant insights – visit our Fresh Perspectives hub.
Sources:
1Pensions dashboards: consultation on the draft Pensions Dashboards Regulations 2022. Data Source, GOV.UK, Chapter 5, January 2022.
2Proposed revision to AS TM1: Statutory Money Purchase Illustrations – Consultation paper. Data Source, FRC, February 2022.
3Pensions dashboards: consultation on the draft Pensions Dashboards Regulations 2022. Data Source, GOV.UK, Chapter 7, January 2022.