Responsible investment jargon buster
Aegon Content Team
Wednesday, 2 March 2022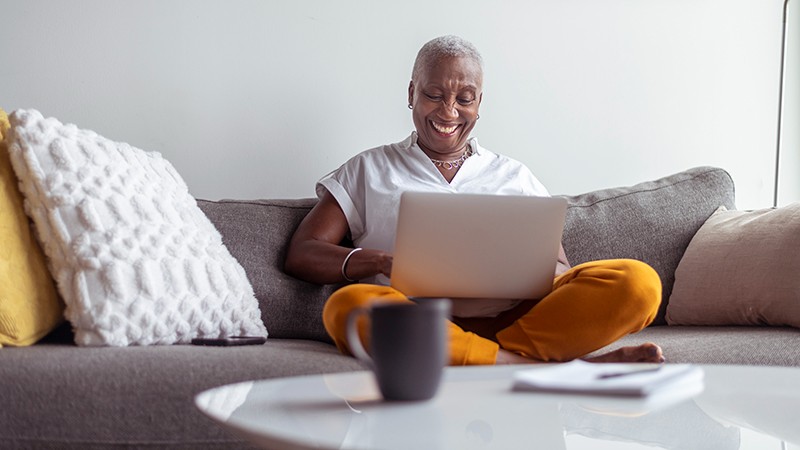 For customers
5 minutes read
Taking your first steps in the world of responsible investment can be daunting because of the vast range of terms that are used. But once you become familiar with them, it's not as complex as you think. 
We've broken down the different approaches to responsible investment and their associated terms, plus highlighted some other common terms you may come across.
First things first – what does responsible investment mean?
Choosing where to invest your money is a big decision. We all want to lower the risk and increase profit – but have you thought about whether your investments are aligned to a sustainable future? 
Responsible investment is where the fund manager (the person responsible for managing a pool of money from investors, known as a fund) considers environmental, social and governance (ESG) factors, when assessing whether a company is worth investing in. This can mean excluding companies that have a negative impact on the world around us and instead focusing on those that are actively tackling major challenges, such as climate change.
ESG investing 
ESG is more easily explained when you look at what it covers:   
Environmental – this relates to a company's impact on the planet and the natural world. It involves things like climate change, pollution, waste, or forestry. 

Social – this relates to a company's effect on individuals and society. The term includes issues of social justice and equality, data security, fair working conditions, and pay. 

Governance – good governance ensures a company's management team and its board look beyond financial interests alone to make decisions based on a high ethical standard.  
The factors above are used to assess the impact a business has on society and the environment, and how this could affect its prospects. While companies don't have to disclose ESG information, many choose to do so to be more transparent with the public and investors. You can often find this information in their financial, annual or sustainability reports. To support this, UK law means that as of April 2022, all large UK-registered companies must disclose their climate-related financial information.
Responsible investment approaches
When a fund manager uses ESG factors to consider where they should invest your money, they generally make the investment decision using one or more of the methods below: 
ESG integration
ESG integration is when a fund manager assesses a company's ESG performance alongside their financial performance, before deciding whether it would be a good overall investment.
Impact investing 
Impact investing is where funds are placed in companies that actively aim to deliver a measurable social or environmental impact, alongside a financial return. For example, a company that provides affordable housing, or access to finance for small, independent businesses. 
Screening – negative and positive
Negative screening – also known as 'exclusions' – means avoiding companies for ethical or other reasons, for example weapon manufacturers or companies involved in thermal coal. Meanwhile, positive screening involves choosing companies that are making good progress in ESG issues or have a stronger focus in this area.
Socially responsible investing  
Socially responsible investing is a conscious decision to invest in companies that you consider ethically sound. For example, avoiding those that sell tobacco, or promote gambling. This term has lots of alternative names including 'social investing', 'green' and 'ethical investing'.  
Stewardship
Stewardship – also known as active ownership – is where an asset owner or manager (for example the manager of a fund you invest in), tries to influence the decisions of the companies invested in. They can aim to drive change by engaging company management and key stakeholders, such as other investors and policymakers. This could mean voting as a shareholder for greater diversity or pushing for stronger climate action for example.
Thematic investing
Thematic investing is where your money is invested to support specific big issues or 'themes' like climate change, female empowerment, or sustainable agriculture.
Other key terms
Below are some key terms you may come across as you explore responsible investment and wider social and environmental issues. 
Decarbonisation
Decarbonisation is the act of reducing greenhouse gas emissions from our energy use, such as replacing coal and gas with wind and solar power or improving energy efficiency.
Greenwashing  
This is when a company exaggerates its environmental or social credentials. The term is a combination of the phrase 'white washing' with the word 'green', ultimately meaning whitewashing on environmental matters. This can be anything from false claims, lack of full disclosure or cherry-picking information in marketing and PR campaigns.
Net-zero or climate neutral 
Net-zero (or climate neutrality) means operating in a way that doesn't add greenhouse gases, like carbon dioxide or methane, into the atmosphere. It means decreasing emissions as much as possible and removing any remaining pollution so there's no 'net' contribution to climate change.
Paris-alignment  
This is when a company or fund aligns their plans and targets with the climate goals set out in the 2015 United Nations (UN) Paris Agreement, a legally binding global treaty which aims to limit the global temperature increase to less than 2°C, aiming for a maximum of 1.5°C.
Sustainability 
Sustainability is a wide concept that covers environmental and social factors. Sustainable activities are viewed as protecting the natural world and resources that we and other species depend on. Being sustainable helps keep our environment healthy and stable for future generations. 
UN Sustainable Development Goals
The UN has developed 17 UN Sustainable Development goals for the world to strive towards by 2030. These include the need to eliminate poverty, but also cover zero hunger, gender equality, affordable clean energy, and climate action – along with 12 other aims.  Some funds may look to target some, or all, of these goals when choosing where to invest your savings.
Hopefully the terms above will help you feel more confident when it comes to understanding responsible investment and related terms around climate change and sustainability.
Please remember that the value of investments may go down as well as up, and you may get back less than you invest.  
For more information on responsible investing, including videos and easy to use guides, visit our Responsible investing hub.